Deterring Tehran:
An Iran Policy for the New Administration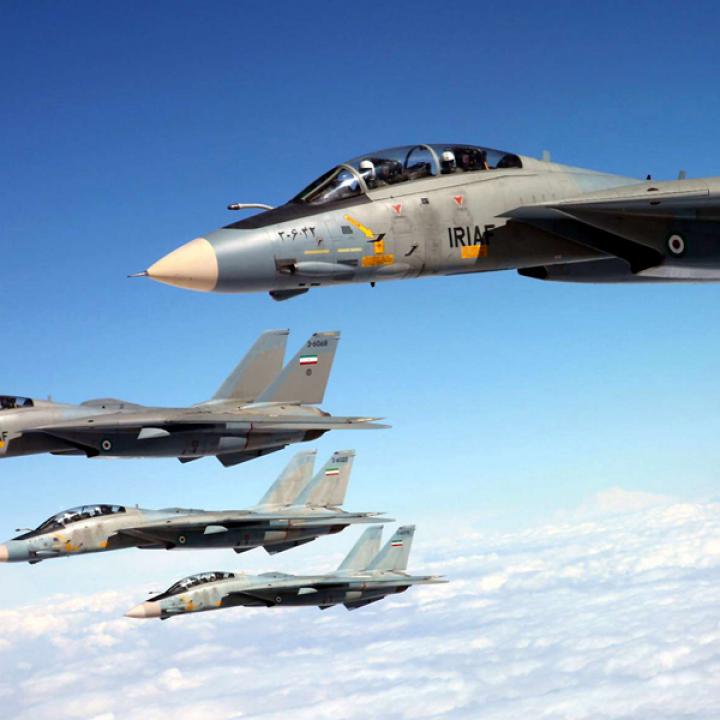 The United States should adopt a strategy on Iran that erects daunting defenses to dissuade the Islamic Republic from challenging the interests of the United States and its allies and that imposes sharp, painful costs should Iran do so nonetheless. In this transition paper for the new administration, Institute managing director Michael Singh details an Iran policy built on three pillars:
•  Enforcing and enhancing the Joint Comprehensive Plan of Action
•  Countering Iran's regional activities
•  Strengthening U.S. regional alliances
Iran is stronger now than it was at the beginning of the previous administration, exerting power and influence across much of the Middle East. It is free from most international sanctions that previously weighed down its economy and frustrated its geopolitical ambitions. And U.S. alliances in the Middle East itself are weaker than they were, due in part to the region's political upheaval and in part to America's own disengagement and strategic estrangement from regional partners.

The Donald J. Trump administration therefore faces formidable obstacles in creating a policy that addresses the primary U.S. objectives regarding Iran:
To prevent Iran from acquiring or developing nuclear weapons, or proliferating nuclear weapons technology
To counter Tehran's efforts to challenge U.S. interests and undermine U.S. allies in the region
To block the Islamic Republic from mounting or supporting terrorist attacks or cyberattacks globally
Singh -- a former senior director for Middle East affairs at the National Security Council who devised and coordinated U.S. national security policy toward the Middle East, with particular emphasis on Iran's nuclear and regional activities -- meticulously lays out a strategy for achieving U.S. objectives, the obstacles facing the new administration, and concrete policy proposals to advance such a strategy.
The author
MICHAEL SINGH is the Lane-Swig Senior Fellow and managing director at The Washington Institute. Singh has written extensively on the Middle East, broader U.S. national security strategy, and the organization and management of the U.S. national security apparatus. His analysis has appeared in the Washington Post, New York Times, Wall Street Journal, Foreign Affairs, and International Security, among others, and his commentary featured on outlets such as CNN, Fox News, NPR, and MSNBC.
THE TRANSITION 2017 SERIES
Founded in 1985, The Washington Institute is a nonpartisan organization dedicated to scholarly research and informed debate on U.S. policy in the Middle East. Following in the tradition of seven previous presidential election cycles, the Institute's Presidential Transition Papers are designed to provide a new administration with sound analysis, creative ideas, and useful recommendations to advance U.S. interests in the Middle East.
This study was written under the auspices of the Viterbi Program on Iran and U.S. Policy.
Transition 2017: Policy Notes for the Trump Administration