Interviews and Presentations
Defeating the Islamic State: The Economic Campaign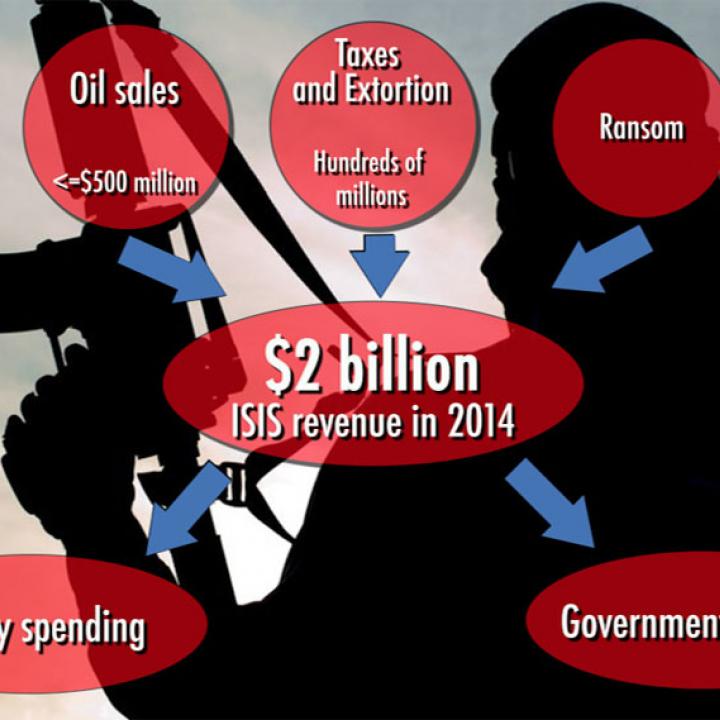 Can the Islamic State be beaten in the banks as well as on the battlefield? Watch three Institute experts discuss government and private-sector efforts to cut off its funding.
While the military battle against the Islamic State grabs headlines, a parallel campaign is being waged to cut off its sources of income. In this video, three Washington Institute scholars explain how the group is financed and how opponents are taking steps to end the financing of its operations. Former Treasury Department officials Katherine Bauer and Matthew Levitt detail U.S. government efforts to stem the flow of cash into Islamic State coffers, while former government analyst Lori Plotkin Boghardt discusses the role that private donations play in supporting it. In sum, they assess whether the group's business model is sustainable, and whether it can be beaten in the banks as well as on the battlefield.
Katherine Bauer, a senior fellow at the Institute, has served in several posts at the Treasury Department, including financial attache for the Gulf and senior policy advisor for Iran in the Office of Terrorist Financing and Financial Crimes.
Lori Plotkin Boghardt, the Institute's Barbara Kay Family Fellow, previously served as a Middle East analyst for the CIA.
Matthew Levitt is the Institute's Fromer-Wexler Fellow and director of its Stein Program on Counterterrorism and Intelligence. A former terrorism analyst with the FBI, he served as deputy assistant secretary for intelligence and analysis at the Treasury Department from 2005 to early 2007.