China's Track Record on Middle East Diplomacy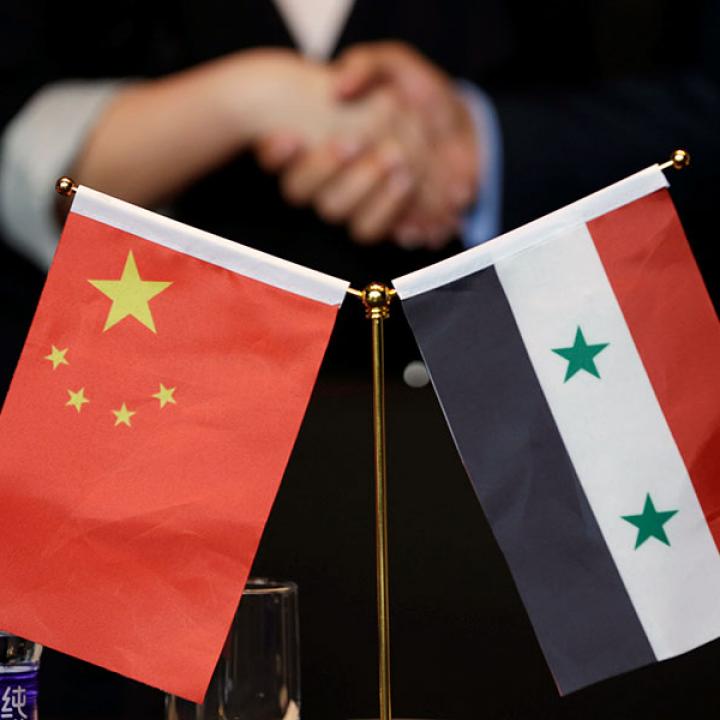 Beijing has responded to regional conflicts with a bevy of multilateral forums, peace plans, and envoys, but without the deeper commitments and follow-through required to resolve them.
In light of China's announcement that it has brokered an unexpected agreement between Iran and Saudi Arabia, it is worth examining the country's history of mitigating regional conflicts. Beijing has regularly hosted summits and dispatched envoys to address tensions in the Middle East, but these initiatives have rarely delivered tangible results.
Multilateral Forums
China has routinely engaged with regional countries through two mechanisms: the Forum on China-Africa Cooperation (FOCAC), which has met every three years since its establishment in 2000 and includes all the North African states, and the China-Arab States Cooperation Forum (CASCF), which has met every two years since its establishment in 2004 and includes all the Arab League countries. CASCF has focused more on regional conflicts, particularly Arab-Israel peace, though discussions have also included conflicts in Iraq, Libya, Somalia, Sudan, Syria, and Yemen.
Additionally, a meeting held in December was hailed as the first "China-Arab States Summit," but observers concluded that it was more of a rebranded routine gathering than a novel occasion. The CASCF meeting scheduled for last year was not held, while the summit served largely the same purpose.
One of Beijing's main goals with these forums has been to showcase its political norms to regional countries. At both FOCAC and CASCF, China has repeatedly emphasized the "Five Principles of Peaceful Coexistence" and "South-South Cooperation." It has also used these gatherings and the three summits held concurrently last December to shore up support for specific policies at home and abroad—namely, its treatment of Uyghurs in Xinjiang, its position on Taiwan, and its Belt and Road Initiative.
Israeli-Palestinian Diplomacy
During the 1991 Madrid Conference, China released a five-point proposal on the Israeli-Palestinian conflict but did not participate in the talks. Since then, it has released numerous versions of this proposal, particularly after rounds of heightened tension: a five-point proposal in May 2003, a four-point plan in May 2013, a five-point proposal in August 2014, a four-point plan in August 2017, and another four-point plan in May 2021. The gist of each proposal has been the same: reaching a two-state solution with 1967 borders and East Jerusalem as the Palestinian capital; ending Israeli settlement expansion; and pushing for international efforts that facilitate peace and cooperation between the two sides.
Since 2002, Beijing has dispatched a "special envoy on the Middle East issue" to focus on Arab-Israel affairs. The current envoy, Zhai Jun, is the fifth to serve in the role. China has also hosted the Palestine-Israel Peace Symposium four times between 2006 and 2021. At the most recent iteration, former foreign minister Wang Yi invited Israelis and Palestinians to hold direct talks in China. This followed a 2018 announcement at CASCF in which President Xi Jinping stated that China plans to hold an international conference on Palestine.
Despite these frequent expressions of support, however, Beijing has not taken concrete steps to advance the peace process. In 2013, for example, it expressed tacit approval when former secretary of state John Kerry attempted to restart Israeli-Palestinian talks, but it did not offer an alternative platform once these talks eventually collapsed. In 2017, when tensions flared following the decision to move the U.S. embassy to Jerusalem, China hosted a delegation of Israeli and Palestinian representatives. The result was a resolution that called for a two-state agreement, a Palestinian state with a capital in East Jerusalem, a freeze on settlement construction and expansion, and an acknowledgment of China's role in promoting international efforts that advance peace talks. Yet the resolution was nonbinding, and the two delegations were unwilling to even hold a joint press conference when the talks concluded.
Syria Diplomacy
China has taken a similar approach to the Syrian civil war. After backing the Arab League and UN's six-point peace plan, Beijing released its own four-point proposal in 2012, a "five-principle" plan in 2014, and a four-point plan in 2021. Each document called for respecting Syrian sovereignty and territorial integrity, speeding up reconstruction, fighting terrorism, and supporting an inclusive political transition or solution to the conflict. Beijing also appointed a "special envoy for Syria"—Xie Xiaoyan, who has served in that role since 2016.
China has little to show for these initiatives, though its emphasis on "non-interference" in the early years of the war exacerbated tensions among CASCF members. Many Arab governments objected to Beijing's assertions that UN Security Council resolutions on Syria violated the principles of sovereignty and territorial integrity.
Gulf Diplomacy
When tensions escalated between Qatar, the United Arab Emirates, and Saudi Arabia in 2017, China took several steps: it dispatched a diplomat for a three-day visit to the Gulf, its foreign minister called for dialogue, and it received two high-level delegations from the region. Despite this outreach, however, several regional states cut ties with Qatar anyway, and Beijing simply resumed its status quo relations with all of the parties.
Around this time, China also began expressing a broader interest in mitigating regional tensions, including with Iran. In 2016, a government policy paper stated that Beijing "supports Arab and regional countries in their efforts to build an inclusive and shared regional collective cooperation security mechanism," but it did not mention a China-led process to facilitate those efforts. In 2018, former foreign minister Wang went a step further when he noted that Beijing was willing to join Arab states in becoming "the builder of peace, facilitator of stability, and participator of development in the Middle East." This position was further clarified two years later when he proposed a "multilateral dialogue platform for the Gulf region." The latter statement came during talks with his Iranian counterpart Mohammad Javad Zarif—a meeting that was spurred by concerns about the unraveling nuclear agreement. Yet while the current Iran-Saudi agreement might be regarded as an eventual culmination of these efforts, it remains to be seen whether the deal will truly break China's track record of largely fruitless regional diplomacy.
Carol Silber is a research assistant in The Washington Institute's Glazer Foundation Program on Great Power Competition and the Middle East.