China's Presence in Tunisia: How Far Has It Come, and Where Is It Headed?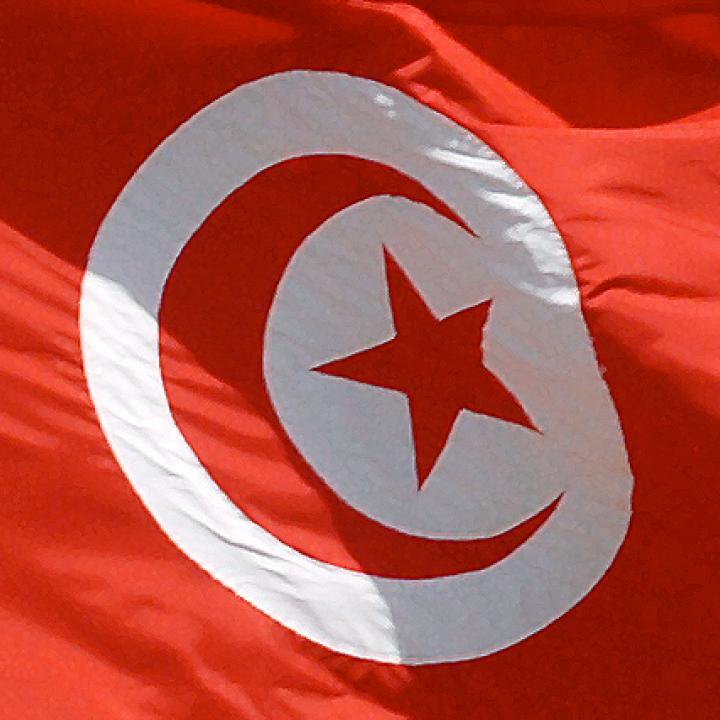 Tunisia's structural roadblocks, public skepticism, and ongoing domestic crises have combined to limit its relationship with China, leaving Beijing unable to jumpstart its typical large-scale projects and investments.
China's recent brokering of a reconciliation agreement between Saudi Arabia and Iran has heightened international concerns about its increasing presence in the Arab world. Although Beijing's priority in the region remains the Persian Gulf countries, it has also sought to expand its footprint in North Africa and the Levant. Yet it still faces challenges in these areas, just as Western countries do.
Tunisia is a case in point. On one hand, it illustrates why China's real influence in the region should not be overestimated. On the other hand, Beijing's overall strategy highlights the risks of letting Tunisia's democratic and economic situation deteriorate further. At a time when U.S. influence in Tunis appears to be waning rapidly, examining China's experience there is instructive.
Relations Date Back to Decolonization
Formal trade relations between the two countries began with a 1958 agreement, making Tunisia one of the first Arab nations to establish such economic ties with the People's Republic of China. Yet Tunisia was also the last country in the Maghreb to recognize the People's Republic. The two governments established official diplomatic relations in 1964, but Tunisia's first post-independence president, Habib Bourguiba, favored a pro-Western orientation. Nevertheless, commercial relations continued to develop, particularly after the 1983 establishment of the Sino-Tunisian Joint Committee of Economic, Trade, and Technological Cooperation.
Relations deepened under Bourguiba's successor, Zine al-Abidine Ben Ali, who unambiguously supported the "One China Policy" (i.e., Beijing's contention that Taiwan is an inalienable part of China). Tunisia's 2011 revolution overthrew Ben Ali and led to a temporary diplomatic slowdown, but within a couple years the relationship began to gain steam again—at least in terms of ambitious rhetoric, which has only sporadically been followed up with practical implementation.
Tunisia in China's Belt and Road Initiative
Tunisia's location at the center of the North African coast, with access to European and African markets and close to vital shipping routes, makes it a valuable partner for China. This fact spurred Beijing to include Tunisia in its Belt and Road Initiative (BRI), for which the two governments signed a memorandum of understanding in 2018. As with other BRI countries, China claims to approach the partnership with two main principles in mind: noninterference in Tunisia's internal affairs, and unfettered opportunism. Both of these principles are meant to contrast with the Western approach by offering more straightforward, quick decisionmaking as well as low-cost labor and financing. Beijing has also shown its eagerness to invest in large-scale infrastructure projects in Tunisia, but these remain largely aspirational thus far.
Although Tunis participates in multilateral bodies such as the China-Arab States Cooperation Forum (CASCF) and the Forum on China-Africa Cooperation (FOCAC), Beijing still deals with it mostly through a bilateral framework, as seen with other Maghreb countries. The frequency of their diplomatic exchanges has remained relatively steady over the past decade. Among other high-level meetings, Presidents Kais Saied and Xi Jinping held talks last December in Riyadh. Yet their discussion took place on the sidelines of a multilateral summit and therefore did not necessarily indicate an elevation of relations. Successive Chinese ambassadors have also been active in the Tunisian media, where they highlight Beijing's support for the country's economic development, laud the growth in cultural cooperation, and emphasize mutual respect and equality between the two nations.
Limited Implementation
Despite these diplomatic gains, Beijing's practical presence in Tunisia has been largely limited to symbolic projects so far. Some statistics paint a flattering picture at first glance—for example, China was the third-largest supplier of consumer goods to Tunisia as of 2021, with annual imports reaching $2.2 billion that year. Yet China ranked just thirty-fifth on the list of countries actively investing in Tunisia. Only a dozen of its companies were active there in 2020, amounting to just $34 million in investments—a minuscule sum compared to France, Tunisia's biggest investor, with $2.4 billion that year.
Some of the obstacles to Chinese investment and infrastructure projects are similar to those faced by Western donors and investors. Corruption is still a major issue, and Tunisia also lacks a legal framework for private-public partnerships. The latter factor is a direct obstacle to full implementation of Tunisia's BRI memorandum with Beijing, not to mention Western investment projects such as the European Union's Global Gateway.
For this and other reasons, the large infrastructure projects that China is known for in other countries have yet to materialize in Tunisia apart from a modest number of high-visibility initiatives. In April 2022, Tunisia inaugurated a new $23 million diplomatic academy developed with Chinese funding. And in 2016, Beijing took over construction of a university hospital in Sfax, completing it in 2020. China is also rumored to have its eye on developing deep-water ports in Bizerte, Enfidha, and Zarzis, with the latter to be turned into a free trade zone at the Libyan border. Such efforts would raise the vigilance of Western actors given Beijing's pattern of preparing the ground for military activities through civilian investments. Thus far, however, none of these projects has commenced.
Another sector with security concerns—technological investment—has been a mixed bag as well. The Chinese mobile giant Huawei remains well-placed in Tunisia, with approximately 15 percent of the local smartphone market. Yet Beijing's 5G ambitions have faced pushback from the United States and sharp competition from Europe. During a summit in Djerba last November, Tunisie Telecom conducted a major test of 5G deployment in partnership with the Swedish multinational Ericsson, seemingly giving the European company a lead over Huawei.
More broadly, the potential deepening of the bilateral relationship has been hampered by Tunisia's political and economic crises over the past couple years, which have sapped the government's political and fiscal ability to pursue major initiatives. Beijing therefore lags behind in key strategic fields such as soft power, military cooperation, and energy.
Modest Tourism and Cultural Exchanges
The number of Chinese visitors to Tunisia grew rapidly after the country began offering them visa-free entry in 2017—by as much as 10 percent year-on-year according to some reports. Yet this still represented a very low proportion of Tunisia's overall tourism sector; in 2019, for example, only 30,000 Chinese tourists entered out of roughly 9.4 million total visitors.
Cultural exchanges have steadily expanded as well, including through media relations, arts projects (e.g., cinema events), and other initiatives. Yet while polling data indicates that Tunisians hold largely favorable perceptions of China, they do not necessarily prefer Beijing as a partner or embrace its model of development. And none of China's local efforts—from its deepened media presence to its intense vaccine diplomacy—appears to have swayed those perceptions.
Conclusion
Tunisia has yet to realize the full potential of its relations with China. Despite making promises of flexibility and noninterference, Beijing has not been exempt from the challenges of successfully operating there. The resultant partnership is lacking even in comparison to Tunisia's neighbors, which have seen higher levels of Chinese investment and trade. In particular, Algeria—which offers the hydrocarbons China needs and shares some ideological proximity—has strengthened its bilateral relations over the years and entered into a comprehensive strategic partnership with Beijing in 2014. China has also launched massive investment projects in Morocco, such as development of the Tangiers Tech City, which is expected to host 200 Chinese companies by 2027. The only sectors where Chinese efforts in Tunisia outpace those seen in the other Maghreb countries are social media and public diplomacy, reflecting Tunisia's major structural roadblocks. Even President Saied, who adopted increasingly anti-Western rhetoric after his election in 2019, has avoided making China a significant part of his murky foreign policy.
In theory, Chinese influence could expand rapidly if Tunisia defaults on its public debt or collapses economically. As evidenced in certain sub-Saharan African countries, Beijing has sometimes used its position as a lender of last resort to gain clout locally. Yet studies show that most of these massive bailouts have occurred in countries where China is already deeply invested, which is not the case in Tunisia. Moreover, Beijing publicly urged the Tunisian government to work with the IMF to secure a loan package that has been pending since October, suggesting that it prefers not to act as an emergency lender in this case.
The United States has been a longtime partner to Tunisia and can therefore contribute to its development by continuing to focus on restoring its democratic path and economic stability over the long term. As Ericsson's 5G bid shows, one of the best ways for the United States and Europe to compete with China is to offer alternatives in sectors where Beijing's inroads are most problematic. In other cases, Western stakeholders should try to complement Chinese investments and focus on sectors in which they are more competitive, such as the service sector.
Louis Dugit-Gros is a visiting fellow with The Washington Institute and a diplomat with the French Ministry for Europe and Foreign Affairs; the views expressed herein are strictly personal. Sabina Henneberg is a Soref Fellow at the Institute and author of its recent study "Civil Society in Tunisia: Resetting Expectations." This PolicyWatch is published under the auspices of the Institute's Diane and Guilford Glazer Foundation Program on Great Power Competition and the Middle East.