Civil Society in Tunisia:
Resetting Expectations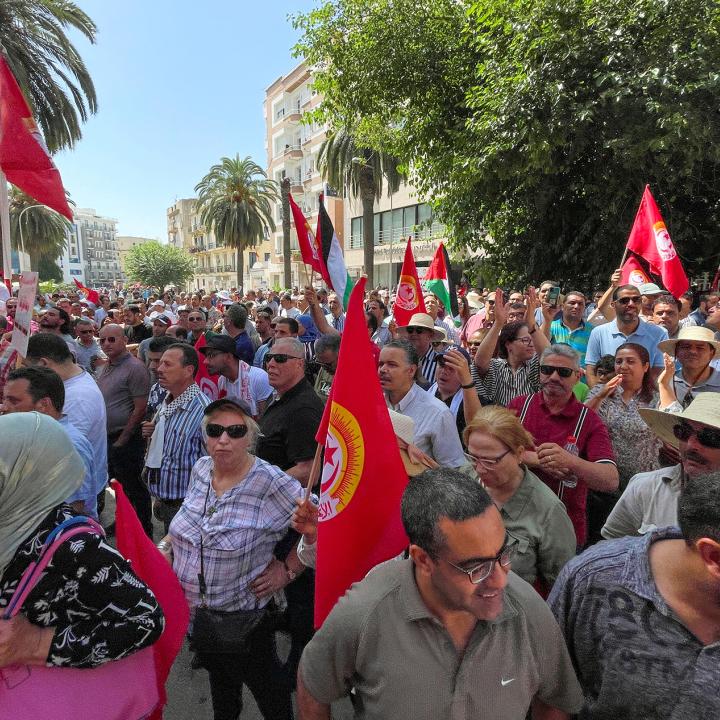 Reduced U.S. support need not mean abandoning Tunisians or democratization, and can center on directing limited funds more intentionally.
Since Tunisia's President Kais Saied began consolidating his rule in July 2021, the country's once-strong civil society has been plagued with divisions. The former strength was a product of the post–Arab Spring period, when Tunisia emerged as a paragon for democratic transition and NGOs proliferated, including labor unions, human rights groups, and school charities. These civil society groups drew Western support based on the hope that they would help propel the state's transition away from authoritarian rule. Yet the current backslide has raised the question of whether all that Western support was worth the effort.
In this elaborately illustrated Policy Note, North Africa expert Sabina Henneberg considers Tunisia's civil society–state conundrum and how the U.S. policy community can best respond. Reducing support for civil society, she contends, need not mean abandoning Tunisians or democratization. Instead, it can involve directing limited funds with an emphasis on preserving the country's post-2011 associations law; prioritizing anti-corruption efforts; supporting counterterrorism efforts while remaining aware of civil society's suspicions regarding state repression; and bolstering educational opportunities for young Tunisians.