Avoiding an Epic Mistake:
The Case for Continuing the U.S. Mission in Sinai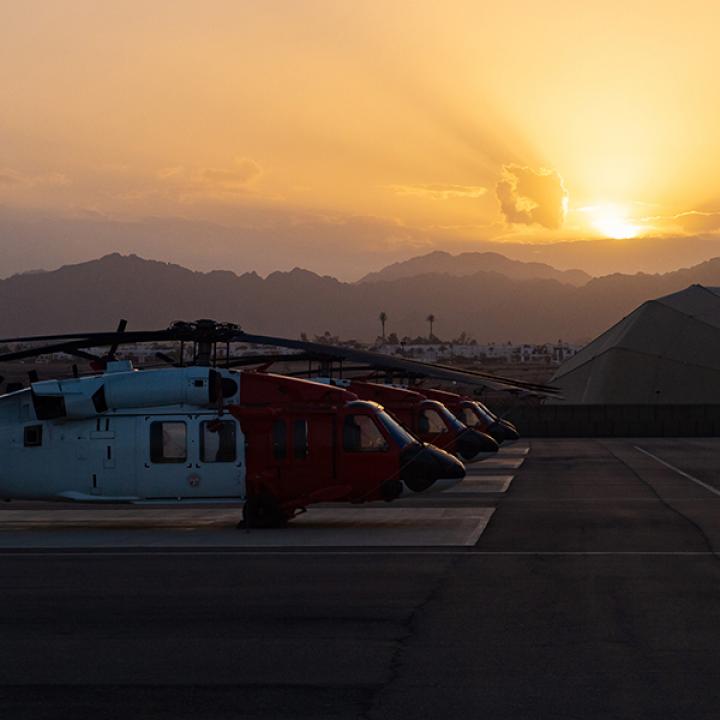 For almost four decades, the Multinational Force & Observers has protected Israel-Egypt peace and anchored stability in the Sinai Peninsula, but a new Pentagon initiative could end the American contribution by late next year. Defense Secretary Mark Esper has indicated that all military endeavors must now fall within a National Defense Strategy focused on Great Power competition. Look closer, though, and America's MFO role does just that. Both Russia and China have recently sought deeper involvement in Egypt's development, nuclear energy, arms acquisition, and broader economy, so staying in Sinai means staying relevant.
This timely Policy Note is authored by two decorated military officers, Assaf Orion, a brigadier general in the Israel Defense Forces, and Denis Thompson, a Canadian Army major general who led the MFO from 2014 to 2017. They contend that the grand-strategic benefits of the force—now populated by 1,156 troops from thirteen nations—easily justify its low cost. An American exit would likely unravel the entire MFO, putting Israel-Egypt peace and regional stability at needless risk.
THE AUTHORS
Brig Gen. Assaf Orion IDF (Res.) is the Liz and Mony Rueven International Fellow with The Washington Institute, focusing on Israel's regional political-military strategy. Before retiring from the military in 2016, Orion headed the Strategic Division in the Planning Directorate of the IDF General Staff.
Maj. Gen. Denis Thompson (Ret.) served for thirty-nine years in the Canadian Army, with deployments abroad to Cyprus, Germany, Bosnia, and Afghanistan. In addition to commanding the MFO from 2014 to 2017, he led NATO's Task Force Kandahar (2008–9) and Canada's Special Operations Forces (2011–14).