Arab Critique and Condemnation of Hamas Before October 7, 2023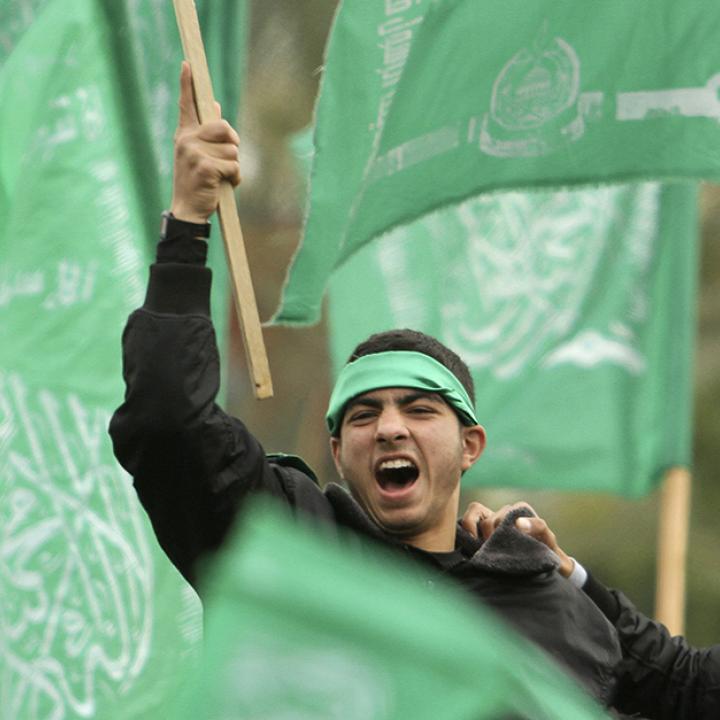 For years, Hamas was lambasted by leading Arab voices as a terrorist group that worked against Palestinian interests. And then October 7 happened.
Since Hamas's October 7 attack on Israel, the organization has become "the group that cannot be named." Indeed, in none of their original comments on the attack—even by those that condemned the targeting of civilians—did any Arab state specifically cite Hamas. (Bahrain and the United Arab Emirates later revised their original statements to condemn Hamas by name.) At the Cairo Peace Summit, held two weeks after the attack, not a single Arab leader mentioned Hamas; moreover, Hamas was not named in either the nine-nation Arab statement on the Gaza conflict issued on October 26 or the Jordan-proposed UN General Assembly resolution approved on October 27.
This was not always the case. As the following list of select citations shows, in recent years senior Arab officials, public figures, and prominent journalists have frequently attacked Hamas.
—Robert Satloff, Segal Executive Director, The Washington Institute
"[Hamas is]

extremist and terrorist

."

—Adel al-Jubeir, minister of state for foreign affairs, Watan, February 24, 2018

"Hamas has been a

terrorist movement for decades

, and it has been directing its terrorism against the Palestinians and the Arab countries, even before carrying out terror operations under the pretext of 'liberating Palestine' or things like that...Hamas is...a murderous terrorist organization."

—

Abdullah bin Bijad (journalist),

MBC TV, November 26, 2021, posted by Middle East Media Research Institute
"Saudi Arabia classifies Hamas as a terrorist movement, and the right of resistance is guaranteed [only] for the Palestine Liberation Organization." —Sami al-Saleh, ambassador to Algeria, Arab48.com, July 12, 2017
United Arab Emirates
Egypt 
Kuwait
"Although our hearts go out to the people of Gaza,

we say to [Hamas]: For God'

s sake, show some regard for the lives of the Muslims

who were killed. More than 2,000 Muslims were killed, and over 10,000 wounded. Who is responsible for that? What were they killed for?" —Othman al-Khamis, cleric, posted by Middle East Media Research Institute, August 10, 2014

"

[Hamas] uses Palestinian blood as fuel for their war

, in order to reach power." —Fouad al-Hashem, columnist,

Rotana Khalijia TV (Saudi Arabia), July 14, 2014,

posted by Middle East Media Research Institute
These excerpts were compiled by Miller Greene, Ana Estrada Hamm, Frances McDonough, and Ahmad Sharawi.