The LINK Program
The LINK Program is made possible through the generosity of the Aeder Family.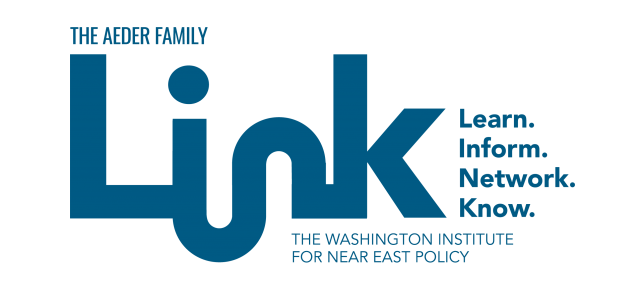 What is LINK?
LINK offers young professionals opportunities to better understand the Middle East and advance their careers through events with high-level policymakers, journalists, and non-governmental organization (NGO) representatives. It is by young professionals, for young professionals.
LINK – which stands for Learn, Inform, Network, Know – provides collaborative learning spaces for young people working in academia, media, government, NGOs, intelligence, defense, and private industry to connect and build stronger personal networks.
LINK helps young professionals connect with policymakers in ways that are generally not available to junior-level staff members. Participants and presenters have gone on to serve in advanced positions in government, journalism, and private industry.
Attend a LINK Event
LINK events have included:
Panels with prominent newsmakers
 Covering Foreign Policy from the White House
Embassy receptions

Trivia nights
Movie premieres

TED Talk-style programs

Interactive career roundtables
Sign up to receive invites and notifications for upcoming LINK events.
Get involved
We are always looking for new, creative ways to engage, inform, and empower others in our generation to address key issues in Middle East policy.
If you are interested in volunteering for an event, proposing a speaker or topic, or even giving a presentation yourself, please contact us via email:   LINK@washingtoninstitute.org
Past LINK Events