Wrestling with Annexation:
The Elusive Search for a Policy Rationale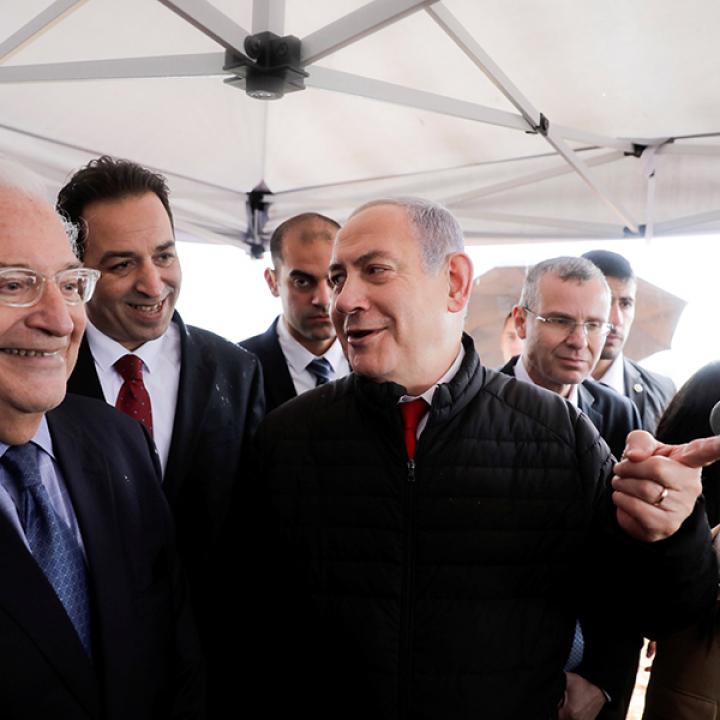 A potential Israeli push to annex parts of the West Bank threatens to upend a reasonably tolerable and surprisingly stable status quo to achieve dubious benefits at significant cost.
As soon as next month, Israel's new government could approve plans to annex a substantial portion of the West Bank. The trigger for this comes from Washington—a shift by the Trump administration to recognize Israel's new self-declared borders. But that still doesn't explain why. What might Israel gain by discarding a reasonably tolerable, surprisingly sustainable status quo for a step that virtually the entire world considers a violation of law and reason? And what costs might Israel incur—strategically, diplomatically, politically, and otherwise—for carrying out annexation?
In this Policy Note, Washington Institute executive director Robert Satloff looks at annexation through the prism of its advocates and finds their arguments sadly defeatist and surprisingly indifferent to the dangers the move could produce. The impact, he notes, will reach America too, given that this example of U.S.-Israel cooperation risks undermining the edifice of the bilateral relationship. But the worst outcome is by no means certain, and numerous actors are capable of dissuading Israel from taking this fateful step. All the same, the idea of annexation has now been legitimized in Israel and will surely reemerge. Ultimately, the threat annexation poses to shared U.S. and Israeli interests will only dissipate when U.S. policy no longer incentivizes it.
THE AUTHOR
Robert Satloff is the executive director of The Washington Institute, where he holds the Howard P. Berkowitz Chair in U.S. Middle East Policy. An expert on Arab and Islamic politics, he has published widely on the Arab-Israeli peace process, the challenge of political Islam, and the need to revamp U.S. public diplomacy in the Middle East.