Why Israel Should Be Worried About Russia's Role in Syria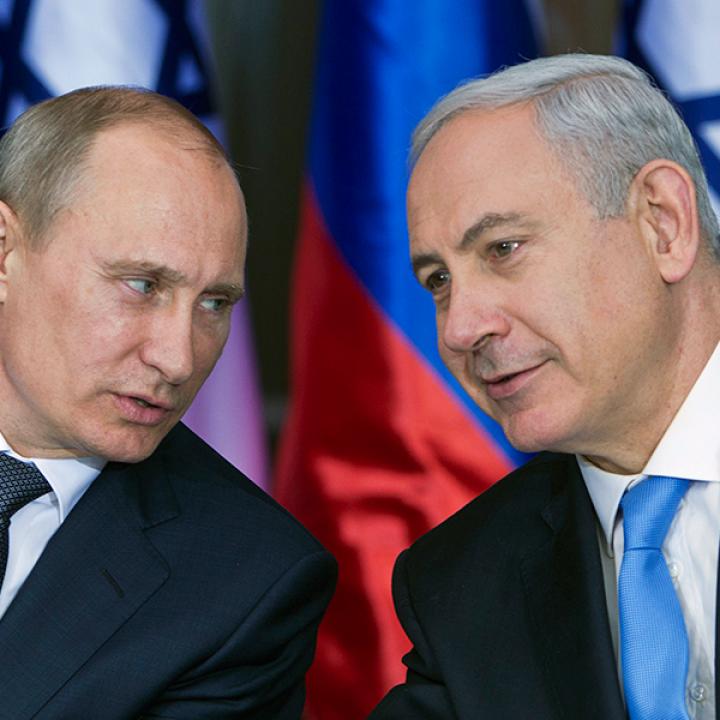 Israel may feel abandoned by Washington, but Moscow is not the antidote.
On September 21, Israeli Prime Minister Bibi Netanyahu met with Russia's President Vladimir Putin, a meeting that focused on staying out of each other's way in Syria. According to statements by both leaders, it seems the meeting went well. Netanyahu emphasized Israel's main concerns in Syria, namely arms shipments to Hezbollah and Iran opening a new front against Israel in southern Syria. Putin gave his own analysis of the situation, stressing that the Assad regime is weak. Both sides agreed on forming a joint committee to coordinate their military activities in Syria.
Watching from the sidelines, some analysts in Israel posited that this meeting -- and Russia's increased involvement in Syria -- is a net positive for Israel. Giora Eiland, who was the national security advisor under Prime Minister Ariel Sharon, told me in a conversation that the new alliance between Russia, Iran, Syria, and Hezbollah can deescalate tensions between this axis and Israel. For example, Eiland claimed that Hezbollah will need to take into account the Russian interest of maintaining peace with Israel and might therefore avoid provoking the Israel Defense Forces (IDF). Curtailing the self-proclaimed Islamic State's advance toward western Syria will be another benefit, according to former IDF Chief of Staff Benny Gantz. While these statements might make Israelis optimistic about Russia stepping up, they do not tell the full story. Overall, it appears that Russia's involvement will be a net negative for Israel...