The UN Action Plan for Libya: Prospects and Challenges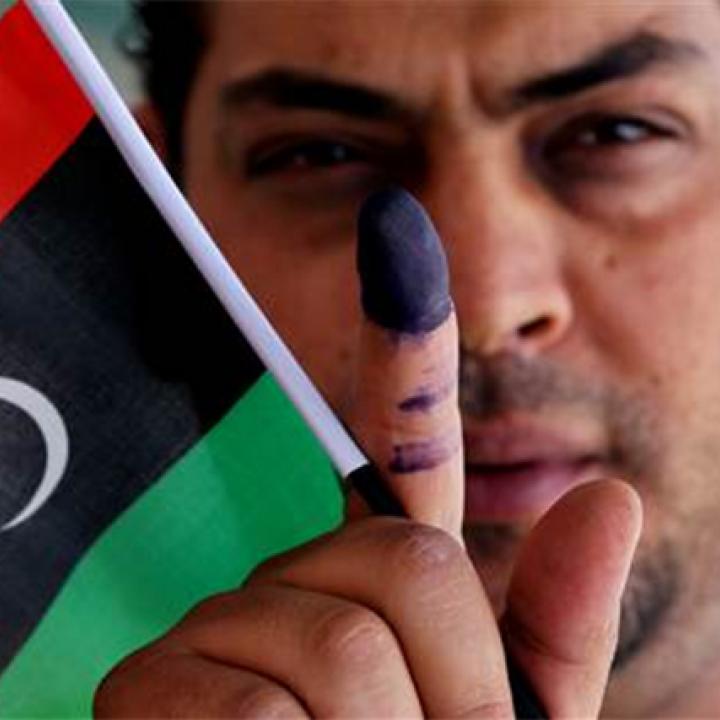 The success of the initiative will depend on a serious commitment from Libya's various factions, broad international support, and improvements to daily life for the public.
On September 20, Ghassan Salame, who heads the United Nations Support Mission in Libya (UNSMIL), presented a new "Action Plan for Libya" during a high-level meeting hosted by UN secretary-general Antonio Guterres. The initiative outlines a series of steps to restart Libya's stalled transition and reinvigorate the barely performing government. Chief among these steps are amending the Libyan Political Agreement (LPA), originally signed in December 2015, to restructure the current government, convening an inclusive national conference, finalizing and approving a constitution, and holding elections based on a new electoral law and constitution. Each of these stages will likely produce conflicts, some of which could challenge the very stability that the action plan seeks to provide. However, even an imperfect political process is far preferable to the level of violence witnessed during the 2014-15 civil war.
To maximize the potential of Salame's efforts, the international community must support and complement the UN-led dialogue rather than side with competing Libyan factions that seek a better deal for their own interests. Just as important, if the Libyan public does not see improvements in daily life -- especially the establishment of reliable basic services, law and order, and an attempt to alleviate cash deficits -- the UN political process will become increasingly irrelevant.
Background
Before presenting his plan, Salame spent two months crisscrossing Libya. He worded his findings most effectively when opening the initial dialogue committee responsible for amending the LPA. Observing that Libya must define, in basic terms, what its society would constitute, Salame asserted, "There is no state without solid national unity; no state without comprehensive adherence to the public interest; and no state without solid institutions where its concept is embodied."
At the UN, Salame called for a sequential process to improve the functioning of the interim government and make it less susceptible to political gridlock. At the same time, he seeks to build an agreement defining how Libyans view their state and the role of government institutions. To achieve these aims, the UN will sponsor a national conference to complement the final constitutional drafting process. Salame has set an ambitious one-year target for completing these tasks, culminating in legislative and presidential elections.
Reviving the LPA and the GNA
From the very moment the LPA was signed in Skhirat, Morocco, the Libyan political system has been hobbled by inefficiency and factionalism. Prime Minister Fayez al-Sarraj never really had authority over an already weak government structure, especially over key economic bodies such as the Central Bank. On security issues, the Government of National Accord (GNA) relied on a plethora of militias, including to combat the Islamic State in Sirte.
The initial dialogue Salame hosted to amend the LPA concluded on October 1. The principal participants were members of the House of Representatives (HOR) and its rival, the High State Council (HSC), who reportedly agreed to reduce the size of the nine-member Presidential Council, appoint a separate prime minister, and adjust the size and role of the HOR and HSC. In this initial stage, no reported discussion occurred on the sensitive issue of the Presidential Council's authority, as established in the original Article 8 of the LPA, to appoint the military leadership, or whether the army would retain its independence, as Gen. Khalifa Haftar, commander of the eastern-based Libyan National Army, insists must happen. Further, it remains to be seen how the political leadership of the HOR and HSC have empowered their respective representatives to the dialogue committee. Representatives from both bodies come from secondary cities (e.g., not Tripoli, Benghazi, or Misratah), suggesting they might not have real authority to negotiate on behalf of their factions.
Theoretically, an amended LPA will empower a new government and its prime minister. Thus, Sarraj or whoever becomes prime minister must work with the Central Bank and Ministry of Finance to alleviate the liquidity crisis preventing Libyans from accessing cash, and execute a budget to address critical infrastructure needs such as power, water, and medical shortages.
Unfortunately, if past is prologue, the LPA amendment process could easily get bogged down in disputes over specific appointments, the relative authorities of institutions (e.g., the Presidential Council, prime minister, HOR), and the role of General Haftar. Already, the second gathering of the dialogue committee in Tunis has reportedly broken down, suggesting that Salame should establish a dispute-resolution system that all parties agree to respect. This may force the UN into a position of alienating some Libyan actors, but without a functional Libyan court system, no other clear path exists toward an updated LPA or a constitution.
National Conference and Constitutional Drafting Assembly
If the key to a temporarily functioning government lies in an amended LPA, Salame believes a longer-term solution to Libya's crisis of political legitimacy will be holding a more comprehensive and inclusive political dialogue -- i.e., a national conference.
The structure, format, specific participants, and timeline for the conference are still unclear. According to UNSMIL, Salame's aims for the conference include legitimizing the UN Action Plan, achieving greater inclusivity as compared to the bifurcated HOR and HSC, and informing the draft constitution before it goes to a national referendum. Indeed, the Constitutional Drafting Assembly approved a draft in late July, but the vote has since been challenged by a court ruling, and gunmen have threatened assembly members if they fail to adopt certain changes. The draft text thus appears headed for additional debate before a referendum can be held.
As for Salame's stated goal for the conference to produce "the epitome moment of...national reconciliation," this must be accompanied by a more detailed timeline and identify specific topics, or else its pursuit could be indefinite. National reconciliation, which could include anything from resolving regional, tribal, and ethnic disputes to reincorporating former regime members, is far too ambitious a goal for a one-year process.
Concurrently, Salame has recommended a dialogue on the role of armed groups and an "initiative to unify the national army." Such a dialogue was supposed to take place along with the enactment of the original LPA, but it never did. This dialogue now must proceed in earnest, a process the UN could help accelerate by tapping a neutral international military representative as an overseer. The Italian general Paolo Serra, who serves as Salame's deputy on security matters, may be viewed as too partisan -- and too closely linked with Italy's colonial legacy -- to lead the dialogue on defining Libya's security forces.
Exploring a U.S. Role
The Trump administration has remained a peripheral actor in addressing Libya's political crisis. On September 22, the State Department spokesperson released a statement praising Salame's "vigorous outreach" and called on "all Libyans to support and engage in his mediation efforts." Yet, thus far, active U.S. diplomatic support for the UN initiative remains limited to the efforts of ambassador to Libya Peter Bodde, who continues to operate from Tunis.
Even absent high-level diplomatic engagement with Libya's factions, the United States can bolster the UN Action Plan in two key ways. First, it should continue to encourage all parties with interests in Libya to support only the UN-led dialogue effort and actively dissuade Libya's factions from appealing for separate endorsements or establishing alternative forums for mediation. For the time being, most international actors have backed Salame's plan. Importantly, the UN Security Council issued an October 10 "Presidential Statement" endorsing the Action Plan that emphasized "the imperative for all Member States to support the primacy of the United Nations mediation in Libya." The Security Council includes not only Russia and France -- currently serving as the council's president -- but also Egypt and Italy. Indeed, it remains to be seen how patient outside actors will be with Salame's process and how their commitment to "support the primacy of the UN" will correspond with their individual interests to see Libya stabilize, shed its status as a terrorist safe haven, or see Haftar assume power. At a minimum, the United States should urge all international actors with interests in Libya to give the UN process a chance, as they have committed to do.
Second, along with his other efforts, Salame has called on member states "to participate in a new round of funding for the United Nations Stabilization Fund, so it can significantly scale up delivery." The fund, intended to address quick-impact needs of the Libyan population such as electricity, medical, and water shortages, must obtain the resources required to deliver on its mission. The United States should find a way to repurpose some less-urgent existing funding for Libya programs to the Stabilization Fund and encourage its European and Gulf partners to match or exceed this funding. Washington could also explore the prospect of unfreezing certain liquid accounts within the Libyan Investment Authority, the country's Qadhafi-era sovereign wealth fund, frozen since 2011, and directly transferring them to the Stabilization Fund.
Making the interim GNA more functional and getting money to the Stabilization Fund are particularly urgent. If Libyans do not start feeling tangible improvements in their daily lives, especially more reliable service delivery and a resolution to the cash-shortage crisis, the UN Action Plan will falter.
Ben Fishman, an associate fellow of The Washington Institute, served as director for North Africa on the National Security Council staff from 2011 to 2013.