Turkey's Coup Is a Sign of Hope for Exiled Egyptian Islamists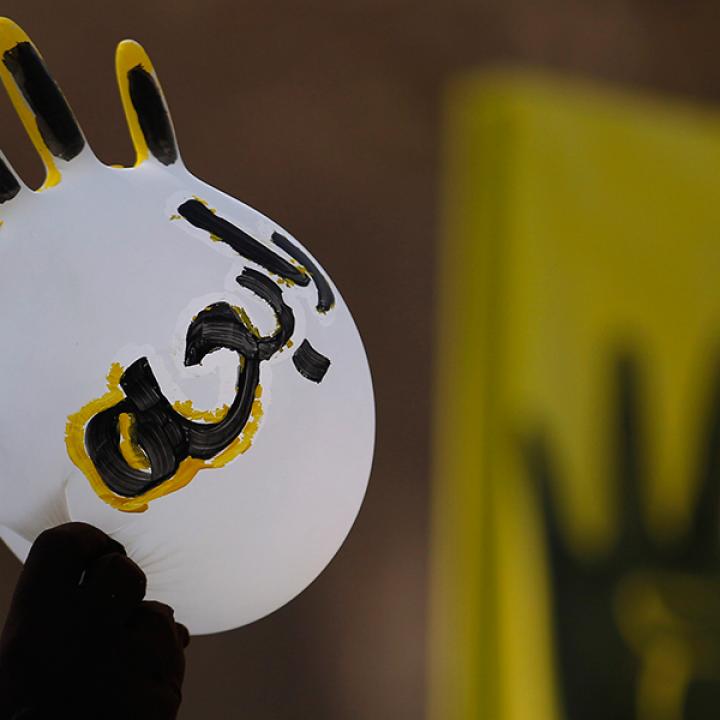 Erdogan's response to the coup is feeding the revenge fantasies of Muslim Brotherhood leaders eager to return home and seize power back from the Sisi government.
This article is part of a New York Times "Room for Debate" roundtable on fallout from the attempted coup in Turkey. Read other contributions to the series.
For Istanbul's community of exiled Egyptian Islamists, it was deja vu. Only three years ago, they fled to Turkey to evade the severe crackdown that followed the July 2013 ouster of Egypt's first elected president, Muslim Brotherhood leader Mohamed Morsi, where the Islamist government of President Recep Tayyip Erdogan permitted them to hold conferences, establish a parliament in exile, and operate five satellite television networks. So when a faction within the Turkish military announced Erdogan's overthrow on Friday, Egypt's Islamists in Turkey feared the worst.
Ultimately events in Turkey took a different turn: The coup attempt failed spectacularly, and the Brotherhood cheered Erdogan's survival as a sign that Islamists can, in fact, overcome a military coup. Muslim Brothers and their allies now view Erdogan as a model for plotting their unlikely return to power in Egypt.
To some extent, the Egyptian Islamists recognize that their circumstances differ from Erdogan's. On social media over the weekend, Muslim Brothers noted that Turkey's intelligence chief, key military officials and every major opposition party all opposed the coup. By contrast, virtually every state institution and most political parties firmly supported Morsi's ouster three years ago. Moreover, whereas Erdogan's base was strongly unified behind him, Egypt's anti-coup forces are divided on ideological and strategic questions and often mistrust one another.
Still, the Islamists believe that Erdogan's victory can inspire Egypt's various opposition movements to come together. "Perhaps this will lead revolutionaries inside and outside Egypt to unify around the goal of ending this coup," Brotherhood leader Gamal Heshmat said in an interview with WAM Times. Other Brotherhood leaders suggested that Erdogan's success indicates that no coup can last forever. And whenever Egypt's current regime falters, the Brotherhood intends to follow Erdogan's example in quickly targeting enemies within the state.
Meanwhile, Egypt's Islamists are sharing their revenge fantasies regarding what they will do to their adversaries once the Brotherhood regains control. "I hope to see the bodies of those who participated in the Turkish coup hanging in the biggest public squares until coups end and inevitably, God willing, this will happen with the military gang in Egypt," wrote Giza Brotherhood leader Badr Mohamed Badr. Amr Farrag, founder of the Brotherhood-affiliated news site Rassd, was more explicit: "I live for the day when I can see [Egyptian defense minister] Sedky Sobhi's brain on asphalt," he wrote, recalling similar images from anti-Brotherhood crackdowns. 
In other words, while Erdogan's victory showed Egypt's Islamists that they can overcome a coup, it is another reason for Egypt's current leaders to do everything they can to prevent this.
Eric Trager is the Esther K. Wagner Fellow at The Washington Institute and author of the forthcoming book Arab Fall: How the Muslim Brotherhood Won and Lost Egypt in 891 Days.