State Islam in the Battle Against Extremism
Emerging Trends in Morocco and Tunisia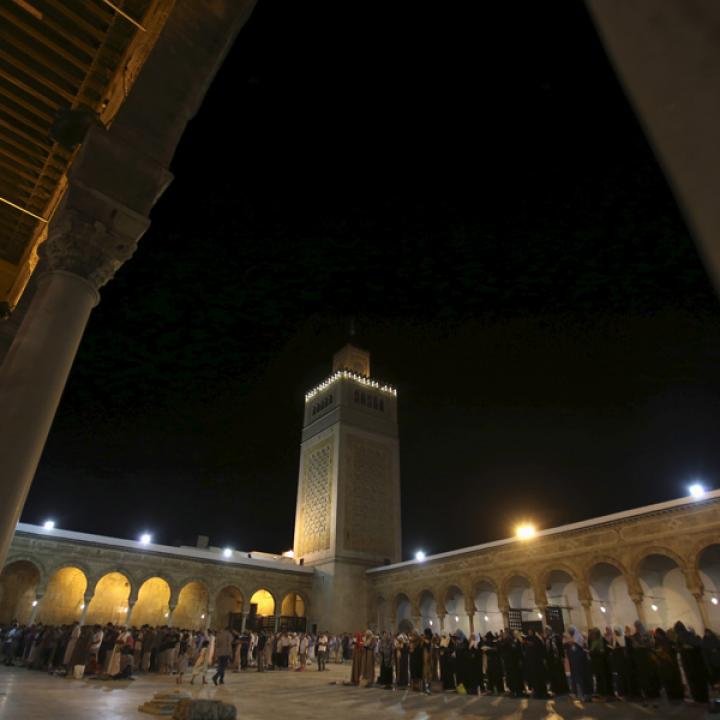 In the American policy debates over the causes, consequences, and potential cures of Islamist extremism, institutions of state Islam -- i.e., religious institutions that are formally tied to the states governing their respective countries -- have featured only marginally. Whether due to an understandable ambivalence toward overt engagement with religious institutions, or the perception that state Islam lacks credibility in the Arab world, U.S. policymakers have largely overlooked or dismissed these institutions and their affiliated scholars in the search for antidotes to the extremist thought of groups like al-Qaeda and the Islamic State.
In this Policy Focus, Sarah Feuer examines the evolving form and tenor of state Islam in Morocco and Tunisia -- home to Sunni Islam's oldest centers of religious learning, and the only two relative success stories of the Arab Spring -- and considers the degree to which state-linked religious institutions constitute potential partners for U.S. policymakers in the broader fight against violent Islamism.
The Author
Sarah Feuer, an expert on politics and religion in North Africa, is a Soref Fellow at the Washington Institute. Dr. Feuer, who completed her doctorate in politics at Brandeis University's Crown Center for Middle East Studies in 2014, wrote her dissertation on state-religion relations in Tunisia and Morocco. Previously, she earned her MA in Middle Eastern history from Tel Aviv University and a BA in history and French literature from the University of Pennsylvania. Fluent in French, Arabic, and Hebrew, she has extensive experience in the region including stints living in Jordan, Israel, Morocco, and Tunisia.