Shifting Landscape:
Russia's Military Role in the Middle East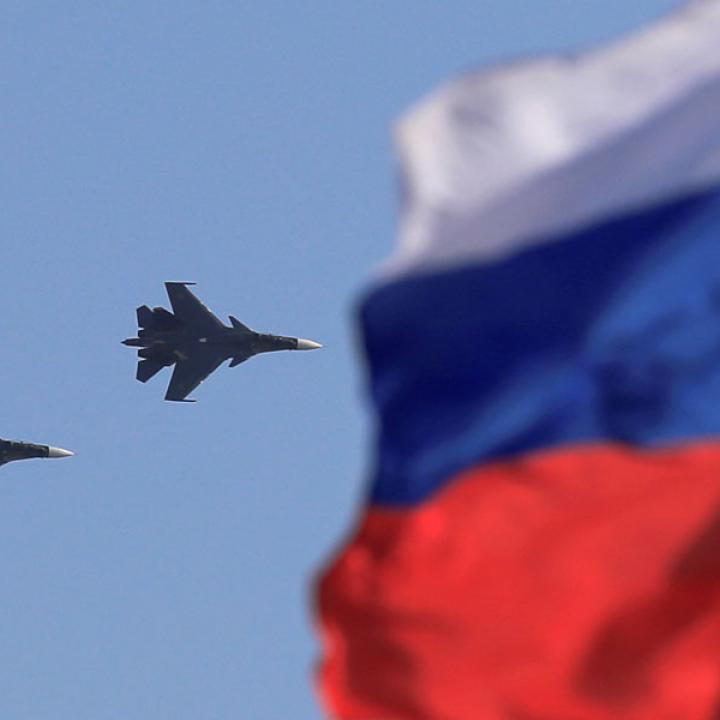 In September 2015, Moscow made its first push outside former Soviet borders when it authorized airstrikes in Syria. More pertinently, the move—and Russia's broader intervention in Syria—constituted a step toward reshaping the whole regional balance of power, taking advantage of a diminishing U.S. footprint. According to the Russian defense minister, the military has since learned to fight in an entirely new way. Establishing long-term bases on Syria's Mediterranean coast has made the Kremlin's regional bid more credible still, and arms sales are fortifying its position.
In this study, Russia expert Anna Borshchevskaya interweaves rich historical context with detailed military knowledge to explore Moscow's aspirations, capabilities, and constraints in an area stretching from Turkey to Libya. She makes clear that the United States and the West still hold the edge in this vital strategic region. But without a coherent policy to counter Russia, Washington will flounder in safeguarding its interests, values, and credibility.
THE AUTHOR
Anna Borshchevskaya is a senior fellow at The Washington Institute, focusing on Russia's policy toward the Middle East. Her previous publications include the Institute study "Russia's Arabic Propaganda: What It Is, Why It Matters" (coauthored with Catherine Cleveland).