Saudi Defense Minister Visits Pakistan to Repair Strained Relations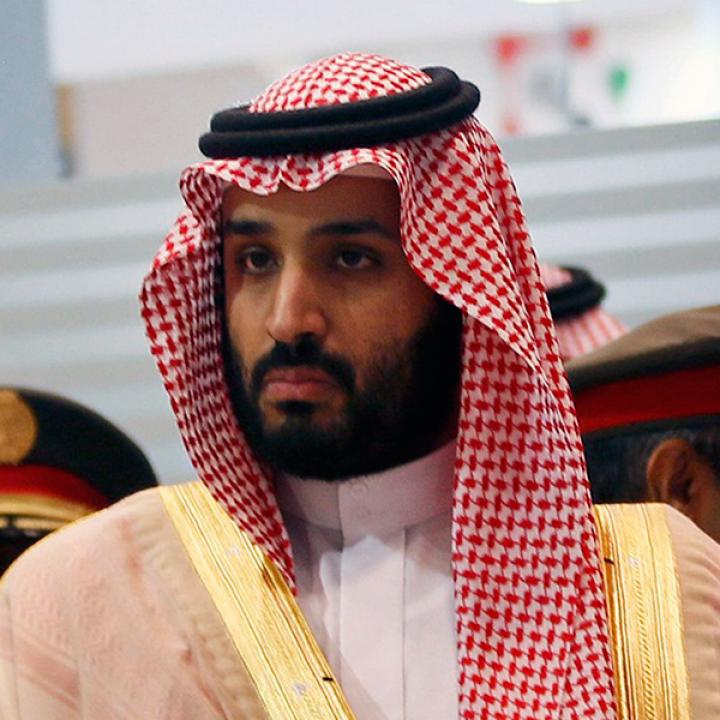 The prince's latest foreign policy initiative is to confer with Islamabad, presumably seeking help with Iran, and potentially including military and nuclear cooperation.
On January 10, Saudi deputy crown prince and defense minister Muhammad bin Salman (aka MbS) held talks with military and political leaders in Pakistan. Coming just a week after the attack on the Saudi embassy in Tehran and subsequent diplomatic crisis, the visit is probably best seen as an effort to secure bilateral relations that have been repeatedly strained by Iran-related issues in recent months. Last year, Pakistan refused to become involved in the Saudi-led coalition fighting Iranian-supported Houthi rebels in Yemen. And in December, Islamabad publicly expressed surprise when it was peremptorily named as a member of the new Saudi-led "antiterrorism coalition."
Sunday's talks began with a briefing at the Pakistani army headquarters in Rawalpindi, hosted by chief of staff Gen. Raheel Sharif. That was followed by a meeting in Islamabad with Prime Minister Nawaz Sharif. (The two Sharifs are not related.) Saudi media emphasized the general's comments that any threat to the kingdom's territorial integrity would prompt a very strong response from Pakistan. And according to a Pakistani official statement, the prime minister welcomed the Saudi antiterror initiative and agreed that the two countries would work together on a counter-narrative to defeat extremism -- though it was not clear that Islamabad was actually joining the new Saudi coalition. Pakistani media also noted that a military cooperation agreement was concluded during the visit; no details were announced, however.
Since 1999, when former defense minister Prince Sultan conducted a controversial tour of the uranium enrichment plant and missile manufacturing facility at Kahuta outside Islamabad, all top-level Saudi visits to Pakistan have raised concerns about potential nuclear weapons cooperation. On that occasion, the Saudi delegation was reportedly shown a mockup of Pakistan's atomic bomb, and the nature of the visit spurred a strong diplomatic protest from Washington. MbS, the king's favored son and likely heir apparent (see PolicyWatch 2543, "The Next King of Saudi Arabia"), is increasingly seen as very ambitious and is already the most powerful person in Saudi Arabia, so it is difficult to imagine that his trip did not include a nuclear or missile dimension as well.
Another important detail is that General Sharif was a guest in Saudi Arabia on April 29, 2014, when the kingdom publicly displayed its long-range Chinese-supplied missiles in an apparent show of strength to counter Iranian missile development. The commander also visited Riyadh last November for talks with MbS, and the two reportedly discussed military cooperation in a December telephone call. Prime Minister Sharif likewise has close ties with Saudi Arabia, having once been exiled there for eight years after being overthrown in a military coup. Relations between Pakistan's civilian government and military remain tense.
This weekend's visit suggests that MbS has not given up on making Pakistan part of the Saudi effort to confront Iranian influence in Yemen and elsewhere. But such cooperation may be elusive -- historically, the Pakistani military has not regarded Iran as a potential enemy.
For Washington, the diplomatic activity between two allies may be a mixed blessing. Saudi Arabia is an important friend of Pakistan and often generous in its financial support. But what Riyadh may want most from Islamabad is missiles and other weapons to counter Iran. And any effort to block such proliferation could upset the fragile political/military balance in Pakistan.
Simon Henderson is the Baker Fellow and director of the Gulf and Energy Policy Program at The Washington Institute.