Russia's Move on Ukraine Polls Poorly in Arab Gulf
Also published in
Newslooks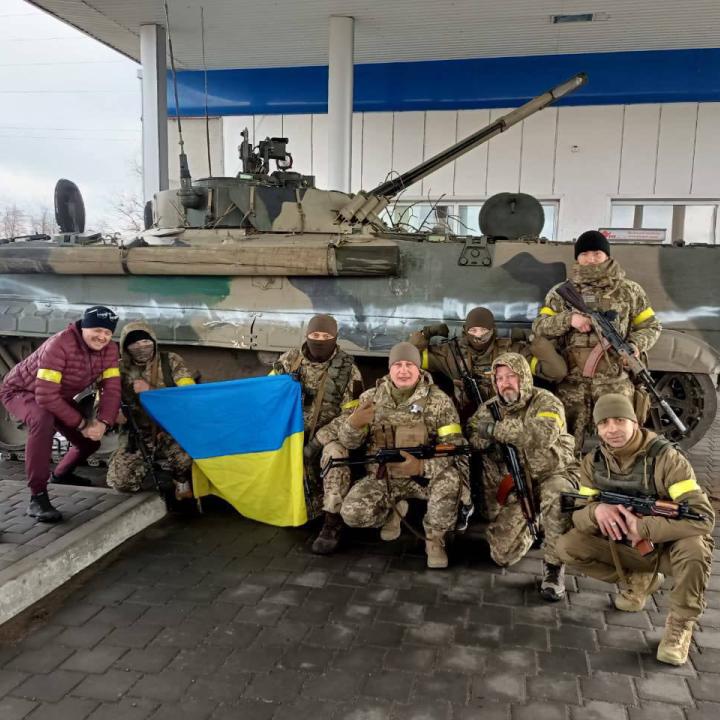 Most Saudi, Emirati, and Kuwaiti citizens appear to oppose Putin's invasion, but their dim views of Washington's reliability may limit the region's willingness to counter Moscow.
As Russia's war on Ukraine drags on, some Americans are hoping that the major Arab oil exporters might help ease the resulting energy squeeze, and even join in sanctioning Russia. But unique new survey data from three key Arab Gulf states—Saudi Arabia, the UAE, and Kuwait—show that those publics value their ties with Russia as much as with the U.S. Half or more now feel that the U.S. is unreliable—and only a third see anything good about the ongoing U.S. quest for a new nuclear deal with Iran.
So, while around three-quarters in each country actually voice a negative view of Russia's military actions in Ukraine, most would probably not support active measures against Russian interests—or in favor of American ones. And even these autocratic governments pay close attention to popular sentiment, steadily seeking to avoid another "Arab Spring." As a result, any shift in their neutral policy toward Russia today would likely require steps to improve public opinion about the reliability of the United States.
These numbers, surprising as they are, are very credible. In each country, the poll was conducted in March by an experienced regional commercial (and completely apolitical) survey research firm. The polls comprised face-to-face interviews with a representative national sample of 1,000 citizens in each country, selected according to standard geographic probability procedures. The pollster ensured strict quality controls and assurances of confidentiality—as confirmed by the many responses at odds with official policy or propaganda in each location.
A closer look at these findings, especially compared with previous polls over the past few years, reveals some real surprises. In both Saudi Arabia and the UAE, Russia and China have now edged out the U.S. in perceived importance. In Kuwait, that question yields a three-way tie, with around 45% saying Russia, China, and the U.S. are all important. In sharp contrast, no more than 16% in any of these three neighboring Arab Gulf states value good ties with Iran.
These rankings are all the more surprising because many more people in each country pick the U.S., rather than Russia or China, as the one best able "to protect us from our foreign enemies." The problem, however, is that American credibility on that score has eroded. The poll posed this proposition: "We cannot count on the U.S. these days, so we need to look more to other countries like Russia or China as partners." In each of these Arab Gulf states, the narrow majority now agrees with that judgment: the UAE, 57%; Saudi Arabia, 55%; Kuwait, 53%.
The U.S. still enjoys a large perceived advantage over either Russia or China as a good place to visit, or (perhaps more surprisingly) as a model of human rights and democracy. But overall American influence is seen as declining. In Saudi Arabia, for example, Russia now ties the U.S. (at 34-35% each) as "the country that will probably have the most influence in our region during the coming decade." China comes in third, at 25%.
Significantly, however, none of this means that these Arab publics approve Russian policy toward Ukraine. On the contrary, fully three-quarters of Saudis, Emiratis, and Kuwaitis voice an explicitly negative view on that question. Moreover, half or more of each public blame Russia for the recent rise of food prices in their own country: in Saudi Arabia, 51%; Kuwait, 56%; and the UAE, 59%.
This counter-intuitive combination of attitudes suggests a way forward for U.S. policy, in both the Russia/Ukraine and Middle East arenas. Most Gulf Arabs actually oppose the Russian invasion of Ukraine—but they also don't trust the U.S. very much. So, to earn their very useful cooperation on energy, sanctions, and any other urgent measures related to the current crisis, the first key step must be not to belabor the evils of Russian behavior in Ukraine, but to revive their confidence in American commitments to defend our friends and interests in the Middle East. If these popular attitudes can be moved in that positive direction, Arab Gulf governments will be more likely to cooperate closely with the U.S., whether on Ukraine or on other tough issues much closer to their shores.
David Pollock is the Bernstein Fellow at The Washington Institute and director of Project Fikra. This article was originally published on the Newslooks website and is republished here under the auspices of the Institute's Diane and Guilford Glazer Foundation Program on Great Power Competition and the Middle East.