Regional Consequences of Qatar's Leadership Transition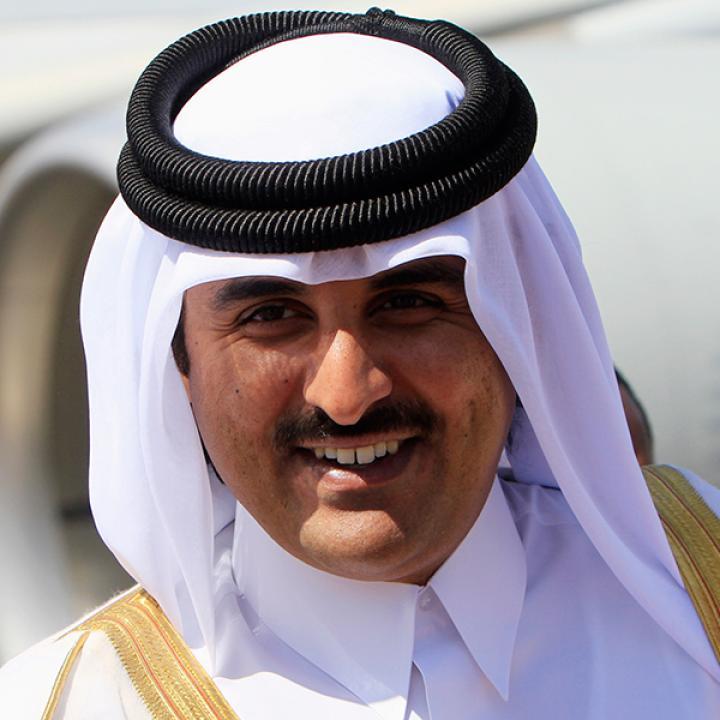 The forthcoming elevation of Crown Prince Tamim to Qatar's top leadership roles could spur Iran and other rivals to play mischief.
Reports indicate that Qatar's ruler will soon step aside in favor of his thirty-three-year-old son. Although the decision is being depicted as an evolutionary change, it could prompt the state's regional rivals to challenge parts of its activist foreign policy, which has recently included assisting opposition fighters in Syria and backing the Morsi government in Egypt.
The changes involve Crown Prince Tamim becoming prime minister within the next few weeks, replacing Sheikh Hamad bin Jassim al-Thani (a.k.a. HBJ). This move will apparently be simultaneous with or closely followed by Tamim replacing his father, Hamad bin Khalifa al-Thani, as emir.
Tamim's promotion is being depicted as a desirable transition rather than a forced response to the ruler's fragile health (Emir Hamad had a kidney transplant in 1997 and reportedly requires regular dialysis). Although the emir himself controversially seized control in 1995 when his indolent father was in Switzerland, he now wants to demonstrate that "he took the power not to stay in power." The transition is said to have been planned for two or three years, with Tamim -- who was named as crown prince ten years ago -- being steadily groomed for his new roles. The emerging new leader was educated in Britain at the same school as Winston Churchill, and then at the British equivalent of West Point; he speaks fluent English and French.
For U.S. policymakers, the most significant change will probably be the sidelining of HBJ. Doubling as prime minister and foreign minister for many years, he has been a key interlocutor, even when Qatar's foreign policy has angered Washington (e.g., Doha's support for jihadist fighters in Syria). HBJ is reportedly staying on as chief executive of the Qatar Investment Authority, which handles the revenue from the country's giant natural gas deposits, the third largest in the world after Russia and Iran's. It is unclear who will become the new foreign minister.
Qatar's foreign policy balances the desire for good relations with Iran (which shares one of emirate's huge offshore gas fields) against reliance on U.S. military support (centered on the giant al-Udeid Air Base, which controls American air operations in the region). Tehran may be tempted to take advantage of Qatar's transition, seeking revenge on Doha for backing opponents of the Assad regime in Syria, a key Iranian ally.
Other neighbors have also been infuriated by Qatar's behavior. For example, the Doha-based Aljazeera satellite television network has at times seemed solely focused on annoying Saudi Arabia. More recently, the United Arab Emirates has been outraged by Qatar's support for the Muslim Brotherhood government in Egypt, seeing the UAE branch of the group as a challenge to domestic security. Although Western media have described Sheikh Tamim as sympathetic to the Brotherhood, a more accurate description may be that he is simply a Qatari nationalist. Given the chaos in Syria and the persistent prospect of a nuclear Iran, Tamim's perspectives and the energy with which he uses his new status could be quite important to the future of the Middle East.
Simon Henderson is the Baker fellow and director of the Gulf and Energy Policy Program at The Washington Institute.