Recent Aid Agreements Provide Opportunity to Support Women in Jordan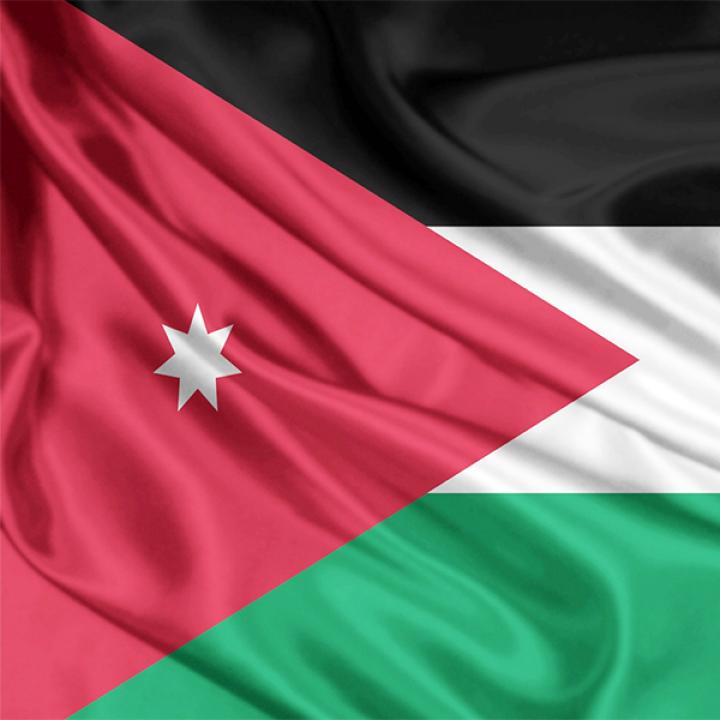 New USAID funds and a pending strategy for enhanced development cooperation could facilitate reforms that foster a better economic environment for women, and for the kingdom as a whole.
On May 5, the United States and Jordan signed three agreements that will bring a total of $340 million in development funding to the kingdom, all overseen by the U.S. Agency for International Development (USAID). Much of the aid is earmarked for projects aimed at increasing economic prosperity and self-reliance, with a particular focus on women and social gender policies. At the same time, USAID's Jordan mission is currently formulating a new Country Development Cooperation Strategy for 2020-2025 that will likewise focus on economic development and women.
Previous USAID programs in Jordan focused on micro and small enterprises (MSEs), particularly home-based businesses, as a way to support women's entrance into the labor force. Despite the merits of this approach, however, its overall impact was insufficient. To help women become more actively engaged in creating a stable, thriving, and prosperous Jordan, USAID should refocus on programs that challenge gender stereotypes, improve the private-sector labor market, reform the legal environment for women, and increase social services.
FOCUSING ON WOMEN CAN HAVE AN OUTSIZE IMPACT
U.S. development aid for Jordan provides much needed support to an important ally as it continues to grapple with a stagnant economy and the fallout from regional conflicts. The kingdom's tourism economy, export markets, and foreign direct investment have all been affected by ongoing violence in Syria and Iraq, and by the massive refugee populations that remain in Jordanian camps and cities. As a result, the country faces high unemployment and underemployment along with near-zero job growth in the private sector.
U.S. development aid can have an outsize impact on these challenges by supporting Jordan's women. Overall, the kingdom currently ranks 138th out of 153 countries in the World Economic Forum's annual Global Gender Gap Report. Its 97 percent female literacy rate is the highest in the Middle East, but educational attainment has not translated to economic participation and opportunity for women—Jordan ranked a dismal 145th on that front, surpassing only Morocco, Iran, Saudi Arabia, India, Pakistan, Yemen, Syria, and Iraq. Similarly, it ranked 113th on political empowerment of women. The report concluded that Jordan may need a century to close these gender gaps at its current rate of progress.
Gender equality is an important goal in and of itself, since it affords women personal satisfaction in cultivating their human potential and financial independence. Yet it should also be pursued because of how it improves a country's bottom line. Including women can help accelerate economic growth and foster an economy less susceptible to crises. For example, closing the gender gap in Jordan's labor market could increase GDP by more than 20 percent.
The broader social benefits are crucial as well. Economically empowering women helps advance their families and communities—their fertility rates tend to decline, their children are healthier and stay in school longer, and their daughters marry later. When women are economically involved, they are often more politically involved, which contributes to a more inclusive and democratic society. Their voices can be instrumental in demanding better schools, enhanced social services, and improved health outcomes, as well as in creating stronger communities that are more resilient against extremism.
Given these benefits, U.S. development aid should be strategically targeted to support women's entrance into the labor force. USAID's recently completed Jordan Local Enterprise Support Project (LENS) sought to address these opportunities by promoting women's home-based businesses and other MSEs. An August 2019 evaluation of the program found numerous intangible benefits to the MSE approach, such as increasing women's self-esteem and normalizing the very act of them working.
Yet MSEs are only part of the solution. Although these programs are attractive to donors because of their immediate benefits for the individuals involved, they have a minimal effect on creating and multiplying prosperous new jobs or overcoming structural barriers to women participating in the labor force outside the home. Some of these barriers were detailed in a June 2018 World Bank report, such as legal restrictions, difficult transportation infrastructure, lack of acceptable jobs, low access to childcare facilities, and societal norms that cast women as homemakers and caregivers, which creates time poverty whenever they do find work outside the home.
HOW TO RETHINK U.S. DEVELOPMENT AID
To overcome the persistent impediments to women's economic participation in Jordan, USAID should prioritize the following reforms when formulating its upcoming projects:
Challenge gender stereotypes through education and awareness about gender equality. This includes taking a careful look at gender bias in Jordan's school curricula and providing opportunities for girls to explore nontraditional career opportunities. USAID can also support advocacy campaigns that highlight women's important role in the economy and challenge traditional expectations of their roles at home.
Improve the labor market through increased private-sector growth and competitiveness, which could pull more women into the workforce. Toward that end, USAID should focus on helping the Jordanian government improve the business environment, develop its export markets, create more incentives for foreign direct investment, and support local provinces in attracting companies to less-developed parts of the country. Such efforts will not be easy, and they may not yield substantial results right away, especially given the potential long-term economic challenges stemming from the coronavirus pandemic. Yet Amman is aware of the need to reform its economy, as shown in its recent growth plans, and USAID can support this agenda by providing long-term technical assistance.
Encourage legal reform by advising the kingdom to remove laws and regulations that restrict women's economic decisionmaking or access. Currently, Jordanian women are not guaranteed equal status under the law, including labor laws, and they face gender-based restrictions on their choice of occupation and hours of work.
Increase social services such as public transportation and daycare. The kingdom's jobs are highly concentrated in Amman and other large cities, and women are often restricted by inadequate or unsafe transportation infrastructure. Similarly, accessing daycare is difficult and often costly. USAID can support the development and implementation of these vital services.
In sum, creating the necessary conditions for economic prosperity and broader participation by women takes time. USAID's long-term commitment to Jordan is commendable and should be maintained, but with the necessary strategic adjustments to maximize its impact.
Allison Jacobs Anderson, a former 2018-2019 Fulbright Research Fellow in Jordan, is currently completing her doctorate at the University of Washington's Jackson School of International Studies, focusing on the Middle East, gender, and economic development.