Rebuilding Alliances and Countering Threats in the Gulf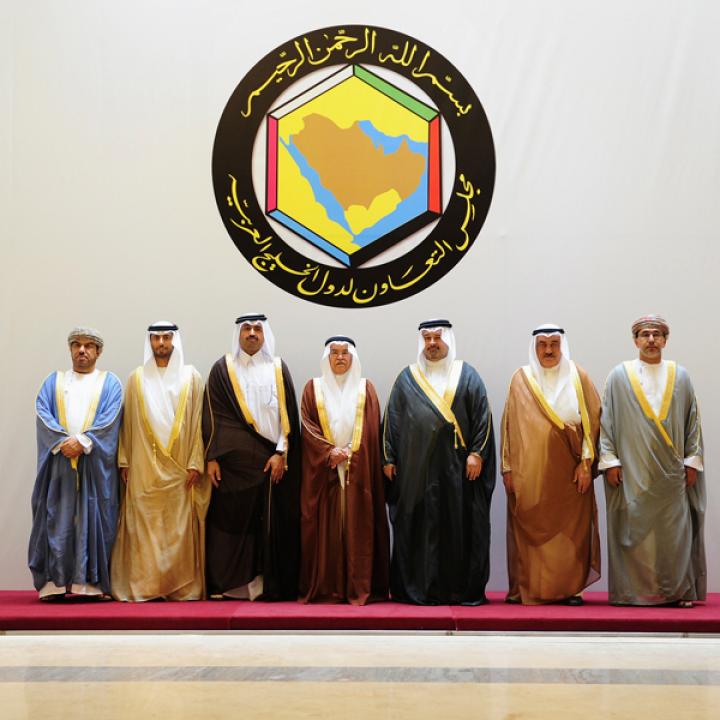 Paper Outlines Ways to Deepen Cooperation with Gulf States....
The Trump administration has an opportunity to reset, tighten, and maximize America's strategic relations with the Gulf states. For the United States, expanded security cooperation and coordination could be a force multiplier in campaigns to achieve key policy goals, such as countering Iran's destabilizing policies and defeating the Islamic State. Gulf leaders have expressed optimism over the new administration's gestures, despite its "America First" rhetoric. But the administration also faces challenges, including those brought about by its own emphasis on "radical Islamic terrorism."
This two-part Transition 2017 paper, featuring contributions by Gulf experts Lori Plotkin Boghardt and Simon Henderson, navigates the complex U.S.-Gulf relationship. The first essay provides an overview of its basic tenets, stressing the importance of rapport to bilateral ties and discussing key policy priorities. The second essay narrows the focus to the Washington-Riyadh link, the most important U.S. tie with the conservative Gulf. It analyzes differences in viewpoint, policy options, and some anticipated Saudi responses on the core issues of oil, terrorism, Iran, Yemen, Syria, Gulf allies, and the Sunni bloc.
the authors
LORI PLOTKIN BOGHARDT is the Barbara Kay Family Fellow at The Washington Institute, where she specializes in Arab Gulf politics and U.S.-Gulf relations. Prior to joining the Institute, she worked for more than ten years as a Middle East analyst for the U.S. intelligence community, including at the CIA and Science Applications International Corporation.
SIMON HENDERSON is the Baker fellow and director of the Gulf and Energy Policy Program at The Washington Institute, specializing in energy matters and the conservative Arab Gulf states. A former journalist with Financial Times, Henderson has also worked as a consultant advising corporations and governments on the Persian Gulf.
THE TRANSITION 2017 SERIES
Founded in 1985, The Washington Institute is a nonpartisan organization dedicated to scholarly research and informed debate on U.S. policy in the Middle East. Following in the tradition of seven previous presidential election cycles, the Institute's Presidential Transition Papers are designed to provide a new administration with sound analysis, creative ideas, and useful recommendations to advance U.S. interests in the Middle East.
Transition 2017: Policy Notes for the Trump Administration