Qatar Strategic Dialogue Offers Opening to End Gulf Rift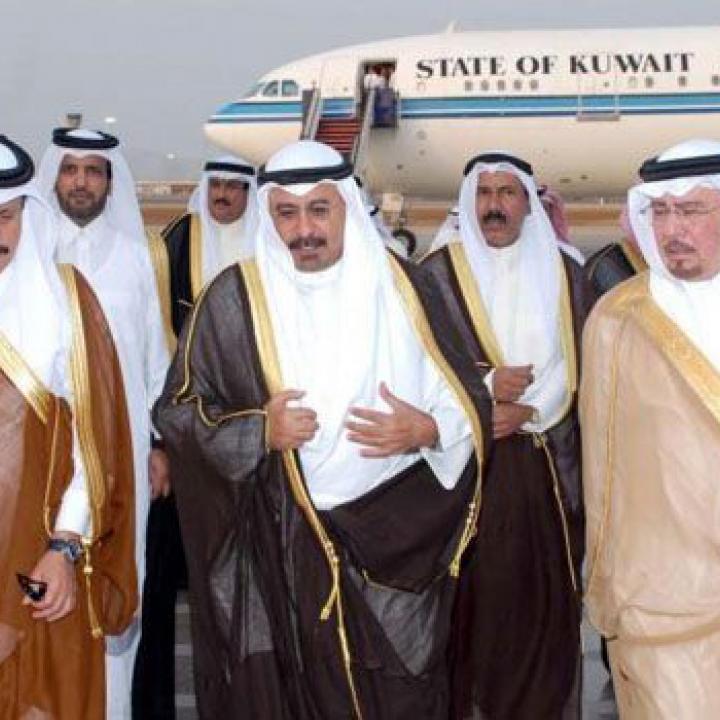 The Washington meeting between the United States and Qatar, overlapping with the Israel-UAE signing ceremony on normalization, creates a unique opportunity to resolve the dispute between U.S. allies.
On September 14 and 15, the third U.S.-Qatar Strategic Dialogue is due to be held in Washington. The Qatari side is expected to be led in person by its deputy prime minister and foreign minister, Sheikh Muhammad bin Abdulrahman al-Thani. His counterpart, Secretary of State Mike Pompeo, is likely to head the U.S. delegation, having just been in the Qatari capital, Doha, on September 11 and 12 for the start of the Afghanistan peace conference.
The dialogue will overlap on September 15 with the White House signing ceremony hosted by President Trump between Israeli prime minister Binyamin Netanyahu and United Arab Emirates foreign minister Sheikh Abdullah bin Zayed al-Nahyan. The simultaneous presence in the nation's capital of UAE and Qatari representatives who hold equal ministerial roles could tempt U.S. officials to apply diplomatic pressure to end the three-year rift between the two countries.
Saudi Arabia, the UAE, Bahrain, and Egypt broke off relations and cut communications and trading ties with Qatar in 2017, ostensibly out of frustration with Doha's support for terrorism and links with Iran. Although the group is usually referred to as being "Saudi led," the persistence of the dispute more likely lies in the personal enmity of Sheikh Abdullah's elder brother, Abu Dhabi crown prince Muhammad bin Zayed, toward Qatar.
U.S. diplomacy, principally concerned about the regional threat posed by Iran, has signaled considerable unease over the rift, particularly because Qatar is a willing host of 10,000 American service personnel, mainly at al-Udeid, the largest U.S. air base in the region. Despite initial comments from President Trump in 2017 appearing to take the side of Riyadh and Abu Dhabi, Washington shifted within weeks to a more neutral position, apparently doubting the stated reasons for the diplomatic break.
The first strategic dialogue with Qatar took place in Washington in January 2018, hosted jointly by then secretary of state Rex Tillerson and defense secretary Jim Mattis. Two months later, Qatar's Emir Tamim bin Hamad al-Thani met Trump in the Oval Office to agree to a deal to buy thirty-six F-15s. In the second dialogue, in January 2019 in Doha, Pompeo referred to the "robust bilateral relationship."
Ending the conflict appears to be an increasing priority for the administration. When President Trump spoke by phone with King Salman on September 6, he "urged Saudi Arabia to negotiate with other Gulf countries to resolve the rift." And after a visit to Qatar in September, Assistant Secretary of State David Schenker was quoted as saying, "There's not been a fundamental shift...but in our talks we're detecting a little more flexibility." Schenker also spoke of "high expectations for a productive dialogue" and said he had discussed "our excellent advanced counterterrorism cooperation."
In the public sphere, the rift appears as great as ever, with Saudi and Emirati websites regularly publishing stories about alleged Qatari regional perfidy. Qatar itself has allowed its anarchic media to criticize the normalization agreement between the UAE and Israel, although Doha maintains discreet but close official contacts with Jerusalem, helping to reduce Israeli tensions with Hamas in Gaza by giving financial aid to Palestinian civilians and mediating ceasefires.
The near simultaneous events in Washington provide an opening for diminishing one set of headaches while celebrating the success of another diplomatic effort. The U.S. priority should be to reconstitute unity to deal with the malevolent intent of Iran.
Simon Henderson is the Baker Fellow and director of the Bernstein Program on Gulf and Energy Policy at The Washington Institute.