Protests and Regime Suppression in Post-Revolutionary Iran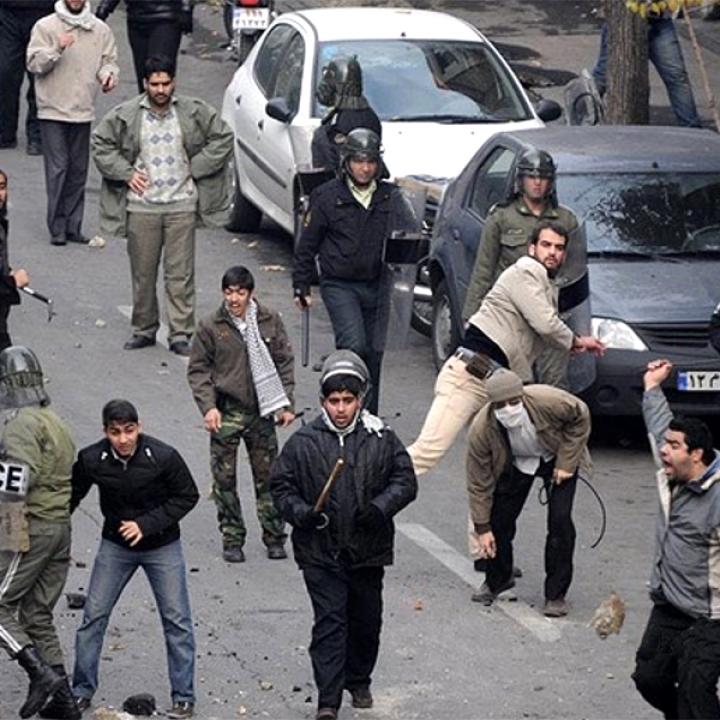 Since its formation in 1979, the Islamic Republic has seen multiple cycles of unrest, from ethnic movements in the early 1980s to urban riots in the early 1990s, student protests spanning 1999-2003, the Green Movement response to the 2009 election, and the December 2017-January 2018 upheaval in smaller cities and urban fringes. The most recent instance, sparked in November 2019 by a gas tax hike, spread to as many as one hundred municipalities and still reverberates today.

The hardline Iranian regime has successfully put down all challenges to its authority thus far, causing numerous injuries and deaths in the process. State agents are also known to have perpetrated torture in prisons. But as Saeid Golkar contends in this prescient Policy Note, a climate of coercion has undermined Tehran's legitimacy and its ability to coopt various social classes. Future protests, if they continue to grow in volume and violence, could exhaust even the regime's multilayered security forces.
THE AUTHOR
Saeid Golkar is an assistant professor in the Department of Political Science & Public Service at the University of Tennessee, Chattanooga. He is the author of Captive Society: The Basij Militia and Social Control in Iran (2015) and four previous Washington Institute studies, including The Supreme Leader and the Guard: Civil-Military Relations and Regime Survival in Iran (2019).