Profile: Al-Nujaba Satellite Television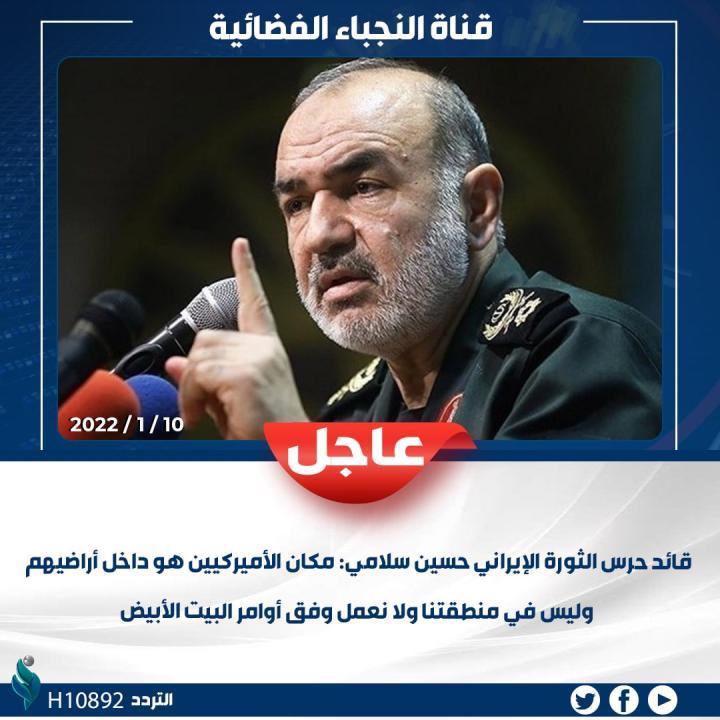 A U.S.-sanctioned "resistance" channel owned and operated by U.S.-designated terrorist movement Harakat Hezbollah al-Nujaba.
Name:  Qanat al-Nujaba al-Fadhaeyya (al-Nujaba Satellite TV channel)
Type of movement: Social or media organization associated with an armed group, undertaking nonkinetic information operations (media activities and propaganda). Supporting domestic counter-U.S. operations, domestic counter-political/social moderate operations, and foreign counter-Saudi operations
History and objectives:
Al-Nujaba TV was launched in 2013 as a media wing for the Iraqi militia group Harakat Hezbollah al-Nujaba (HaN), shortly after the group was formed by Akram Kaabi.
The well-funded station offers political, cultural, and religious programs that promote Iran's self-styled "axis of resistance" and focus on muqawama themes. 

It broadcasts from Baghdad and has correspondents in most Iraqi provinces. It also has an office and studio in Tehran. 

In March 2019, the U.S. State Department listed the station and HaN as Specially Designated Global Terrorist entities under Executive Order 13224.

Amir al-Quraishi is the general manager of al-Nujaba TV.

Amir al-Quraishi, al-Nujaba TV's general manager
Chain of command:
Controlled by Harakat Hezbollah al-Nujaba.
Part of al-Muaweniyah al-Elamiyah lil Muqawama al-Islamiyah–Harakat al-Nujaba (The HaN Directorate of Media).

Part of Muassasat al-Nujuba lil Elam wa al-Bahth al-Fadhaiyah (Al-Nujaba Media and Satellite Broadcasting Organization, within the HaN Directorate of Media).
Affiliate relationships:
Subordinate elements:
Al-Nujaba Radio, which also has a website with a .com domain.

Yasamin Studio (a media production and distribution company that makes video clips for al-Nujaba TV).

Al-Nujaba TV's webpage domain was seized by the United States in November 2020, but the station linked its website to a new .tv domain after altering its spelling.

Al-Nujaba TV has a YouTube channel, Telegram channel, and Twitter account.