Podcast: A Military and Political Assessment of the Gaza Conflict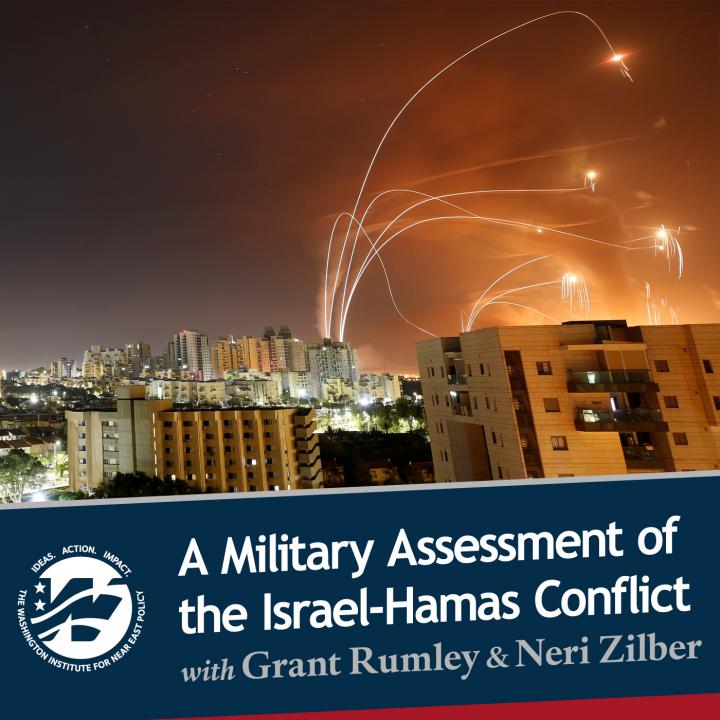 In this episode of the Middle East PolicyCast podcast, Grant Rumley & Neri Zilber share their assessments of the factors that sparked and escalated the May 2021 Gaza conflict and share advice for policymakers who seek to prevent the renewal of major violence between Hamas and Israel.
Two experts on security and political issues in the Middle East, Grant Rumley and Neri Zilber, share insights into the causes and outcomes of the May 2021 Hamas-Israel conflict in Gaza - and they offer policy advice for American, Israeli, and Palestinian leaders who seek to prevent the recurrence of such violence.
Middle East PolicyCast: Conversations on Middle East issues from the Washington Institute for Near East Policy.