Next Stage in the Battle Against the Islamic State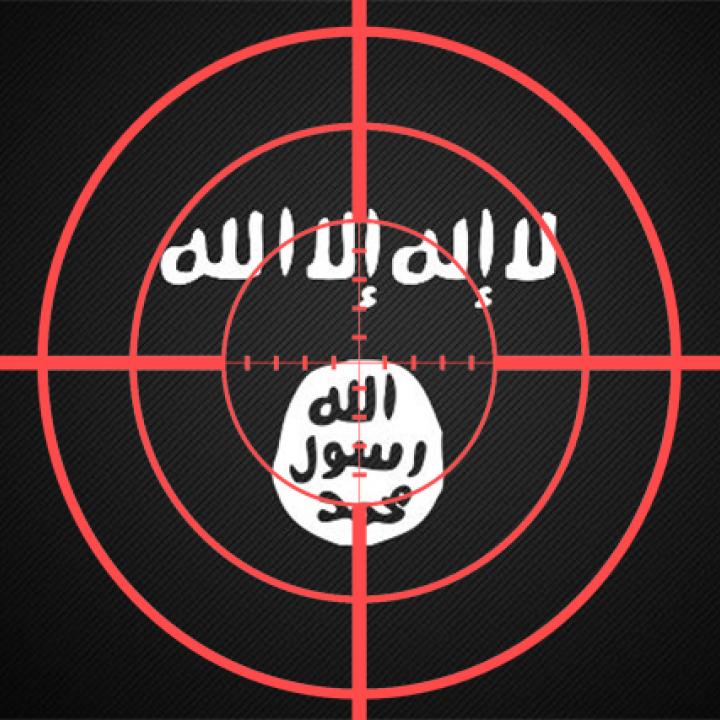 Focused targeting of jihadist funds, the use of biometric data, and continued cooperation among UN member states all constitute promising answers to threats posed by the group.
The Islamic State is facing battlefield defeat both in Iraq and Syria, and has lost more than 90 percent of its revenues since 2015, according to a new United Nations report. The group has even claimed responsibility for terrorist attacks it did not carry out. And the group no longer produces some of the online magazines for which it became famous around the world. But despite these setbacks, the UN secretary-general concluded in his latest report on the threat posed by ISIL to international peace and security that "the group continues to pose a significant and evolving threat around the world."
According to the report, "ISIL is now organized as a global network, with a flat hierarchy and less operational control over its affiliates." In practice, this means that ISIL will become more reliant on individuals and small groups to carry out attacks, using social media, encrypted communication platforms, and the dark web to connect with its followers and regional affiliates.
"Frustrated travelers"—meaning individuals who attempted to travel to conflict zones but were unsuccessful and remain radicalized—as well as foreign terrorist fighter returnees and those fighters who relocate to other battlefields will become more relevant as ISIL's pool of recruits diminishes. At the same time, members of ISIL and al-Qaeda have been willing to support one another's attacks, demonstrating a level of convergence between the two terrorist groups that could grow over time. 
But sustaining relationships with regional affiliates and followers and supporting sympathizers around the world cost money. Despite losing access to massive oil income, the Islamic State continues to find ways to finance its insurgent and terrorist activities.
UN member states report that ISIL moves money across the Middle East by means of the hawala system and cash couriers, as it did before the fall of its caliphate. Outside Syria and Iraq, such as in Libya, ISIL continues to raise funds through extortion and checkpoints, as well as imposing taxes on human smuggling and trafficking networks. The group also takes advantage of legitimate businesses, using them as fronts, as well as "clean" individuals able to deal with the formal financial system. As reconstruction efforts begin in territories liberated from the Islamic State, officials fear the group may be well placed to defraud reconstruction efforts and investment in the local economy, especially through front companies in the construction and other industries.
And the Islamic State still has access to sufficient funds to invest in its terrorist operations across the Middle East and beyond, far from the borders of Syria and Iraq. In Yemen, ISIL took advantage of the deterioration of security conditions to "plot, direct, instigate, resource, and recruit individuals for attacks against States of the region," the UN reports. In Saudi Arabia, authorities disrupted a December 2017 plot to blow up Ministry of Defense headquarters buildings in Riyadh.
In Egypt, ISIL sympathizers have continued to carry out attacks against Copts, most recently claiming responsibility for the December attack that killed at least twelve outside a Coptic church in Cairo. ISIL seeks interconnectivity between its regional activities, and the UN notes that Islamic State affiliates in Africa, including Boko Haram, have sent fighters to Libya and a senior member of the Islamic State in Libya sits on the Egyptian Shura Council of the Islamic State in Sinai.
Farther away still, the UN reports that the ISIL "core" provided financing for its affiliate in the Philippines during the siege of Marawi City. "Groups in the southern Philippines received hundreds of thousands of dollars from the ISIL core, through a third country, in advance of the siege," the secretary-general reported.
Despite the grave picture, focused targeting of ISIL's funds, the use of biometric data, and continued cooperation among UN member states show promise for effectively responding to ISIL's capabilities and threats. For example, in Afghanistan, while local groups continue to receive some funding from ISIL core, the local group has been encouraged to become self-sufficient, although it will struggle to survive without support from ISIL core. The support from ISIL in Yemen for its fellows in Somalia is considered to be "limited and unreliable."  
The Islamic State still poses serious terrorist threats, but it is slowly becoming a more limited and less reliable financial backer of its affiliates and operatives. That's a step in the right direction.
Matthew Levitt is the Fromer-Wexler Fellow and director of the Stein Program on Counterterrorism and Intelligence at The Washington Institute. This article originally appeared in Arabic.