New Strategies for Countering Homegrown Violent Extremism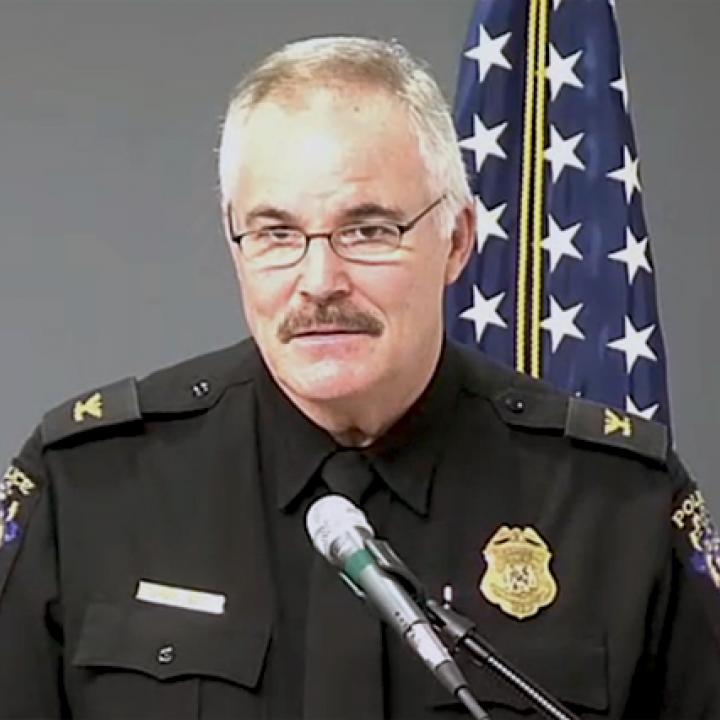 On November 13, 2013, Matthew Levitt, Hedieh Mirahmadi, George Selim, and J. Thomas Manger addressed a Policy Forum at The Washington Institute. Levitt is director of the Institute's Stein Program on Counterterrorism and Intelligence. Mirahmadi is a visiting fellow at the Institute and president of the World Organization for Resource Development and Education (WORDE). The following is a rapporteur's summary of their remarks; Selim and Manger's remarks appear separately.
Download Selim's prepared remarks (PDF)
Download a transcript of Manger's remarks (PDF)
Matthew Levitt
When it comes to countering violent extremism (CVE), there are two problems, one conceptual and the other structural. The conceptual problem involves figuring out who -- comfortably within the law -- will be able to move the needle so that violent extremists can be countered earlier in the process, instead of when they have already been radicalized and are thinking about committing a violent act. The FBI and other federal law enforcement agencies, for their part, are not set up to engage in such earlier participation. A federal agency does not want to be seen as the thought police, nor are its officials trained to be social workers. In addition, a central challenge involves determining how to identify the ideas that drive people to violent extremism rather than focusing on a particular religion. This type of reckoning must also include consideration of the sociocultural factors that may affect a person's susceptibility to radical ideas.
As for the structural problem involved with CVE, this can be traced to the U.S. bureaucracy's inability to work at the local level. There is no federal "Department of Communities and Local Government," and the federal government, frankly, is not doing enough to remedy this shortcoming. This is not meant to discount the many efforts, some of them quite effective, under way to counter violent extremism both online and abroad. In the former case, the United States has an innovative interagency communications strategy that challenges the al-Qaeda narrative on social media platforms that reach thousands of viewers. However, what is lacking at the federal level is the coordination and oversight of a comprehensive grassroots strategy to counter violent extremism originating on U.S. soil.
Mandated through the White House's Strategic Implementation Plan, U.S. Attorney's Offices are responsible for coordinating the federal effort in CVE, but visits with various officials around the country reveal that, in some cases, not much or very little is being done. Excellent work by the FBI in preventing attacks by homegrown violent extremists focuses on individuals who are already radicalized -- and provides very little guidance for how to prevent radicalization from occurring in the first place.
Tensions between the Sunni and Shiite communities, fueled by events abroad, particularly in Syria, have contributed to a couple of incidents in the United States and Canada, classified as hate crimes, not terrorism, that have raised concerns for both local and federal law enforcement officials. As the civil war in Syria drags on and sectarian tensions continue to rise in places like Pakistan, such incidents could further complicate efforts to prevent radicalization at the grassroots level.
Given the present inadequacies, the federal government should consider implementing an innovative, successful local model like Montgomery County's Faith Community Working Group (FCWG) at the national level. Enlisting communities to deal with their own issues would allow for an organized, yet flexible, approach to this complicated issue. Federal officials, in partnership with local government, could facilitate the process by providing training, resourcing, and direction for state and local officials to follow. The rest should be left up to communities themselves.  
Hedieh Mirahmadi
Montgomery County's model to counter violent extremism -- a community-led, public-private partnership rooted in interfaith collaboration -- was initiated a month before the Boston bombings in April. The model is very much driven by the agenda, interests, and support of the faith-based community's leaders and their congregations. Schools, the county executive's office, law enforcement officials, faith leaders, health and human services officials, and the emergency management team all play a role in CVE and addressing other local issues.
The program can best be described as consisting of three parts. The first involves educating and building awareness among public and private stakeholders of the various factors involved in violent extremism. This includes specific training for law enforcement, based on these same contributing factors to radicalization and with an emphasis on enhancing cultural competency. As for the factors themselves, alongside ideology are struggles associated with acculturation, social alienation, and a number of psychiatric conditions. The second part of the program, meanwhile, centers on cultivating the expertise within the community to intervene. This is achieved by identifying social scientists, psychologists, trauma case workers, and clergy who could provide the mentoring and counseling needed to deter an individual from the path of violence. The third phase is then developing these professionals' competency to apply their expertise when the program receives referrals from both the private and public sectors. Although interventions are always intended to be successful, cases of failed intervention show the necessity of trust and a communicative, bidirectional relationship with law enforcement.
Other models for intervention exist in Montgomery County, such as the Kennedy Cluster Project, which provides services to families of children who are performing poorly in school or have other disciplinary problems. The stakeholder agencies meet every two weeks to review cases and assess a family's needs for housing assistance, mental and other health services, as well as counseling. CVE cases can be placed either within models such as this or in a parallel system based on appropriate memorandums of understanding.
On the public side, the Faith Community Working Group, begun out of the county executive's office, was designed to increase faith-based participation in all aspects of county life, from food insecurity issues to upholding religious land-use laws or disaster preparedness. The interfaith liaison, who facilitates relationship building, helps bring together nontraditional partners and serves as an overall uniting force in this effort. On the private side are leaders representing all the monotheistic faiths, as well as the county's sizable Buddhist community, joined by Sikhs, Zoroastrians, and members of the Bahai faith.
After the Boston bombing, the FCWG cochairs held a town hall at which all faith communities displayed their solidarity with the Muslim community while also expressing a desire to collaborate to prevent future violence. The original town hall participants signed on to be the first members of the FCWG.
A subcommittee specifically focused on intervention and the prevention of violence was formed, with the word "violence" chosen to cover all topics that might affect "violent extremism." At the first subcommittee meeting, members of the Muslim community were asked to offer their views on how to frame discussions of violent extremism. While useful in policy and academic contexts, terms like "Islamist," "Salafist," "radical Salafist," and "jihadist" are divisive at the community level and were thereby omitted. It is important to note that most members of the Muslim community had no knowledge of the radical materials flagged by the National Counterterrorism Center and Department of Homeland Security. Most community imams, trained in mainstream Islamic ideology, had never even read the writings produced by prominent jihadists, and they were shocked by their contents. Agreed terminology, therefore, issued from themes such as ideology, grievance, the social science behind in-group and out-of-group conflict, efforts to decrease conflict and increase social cohesion and to reduce alienation, as well as psychological factors, specifically trauma.
The other two subcommittees, solidarity programming and clergy response, also seek to strengthen social cohesion by reducing the alienation experienced by minority groups, whether real or perceived. These subcommittees have held events such as a friendship picnic, a disaster-preparedness session for houses of worship, and a brainstorming event with the county executive. Such efforts are aimed at building relationships that facilitate trust and mutual respect. The clergy response subcommittee was set up specifically as a postcrisis resource, designed to provide ministry and counseling to victims of violence and insights to police officers and other county officials dealing with a crisis.
For any collaborative event of the FCWG, both public stakeholders and faith community members are involved in the planning, organizing, and implementation stages, as well as in contributing resources. The enlistment of private funding for programming helps supplement budget-restrained county programs and gives the group flexibility to decide what events it would like to support.
This rapporteur's summary was prepared by Jonathan Prohov.