Interviews and Presentations
Netanyahu Speech Reveals U.S., Israel Gaps on Iran and the Middle East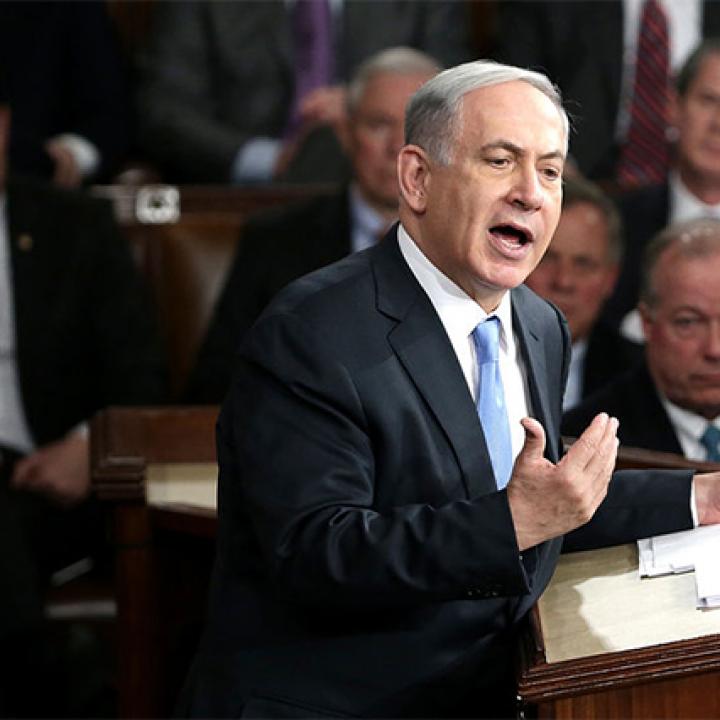 Prime Minister Binyamin Netanyahu's March 3 speech to a joint session of Congress revealed two significant gaps in the U.S. and Israeli approaches to the Middle East, according to Dr. Robert Satloff, the executive director of the Washington Institute for Near East Policy.
First, Netanyahu would prioritize the fight against Iranian regional domination rather than defeating the so-called Islamic State (also known as ISIS). Second, Israeli intelligence services warn that the Jewish State and its allies would have less time to respond to the creation of an Iranian nuclear device than the year estimated by the United States.
In this video message, Satloff, the Howard P. Berkowitz Chair in U.S. Middle East Policy, adds that the U.S. and its negotiating partners need to address three critical questions before striking a deal with Tehran: What do we do if Iran cheats? What do we know about Iran's past military efforts? What should be done about Iran's ballistic missiles?