A Nation Divided: Palestinian Views on War and Peace with Israel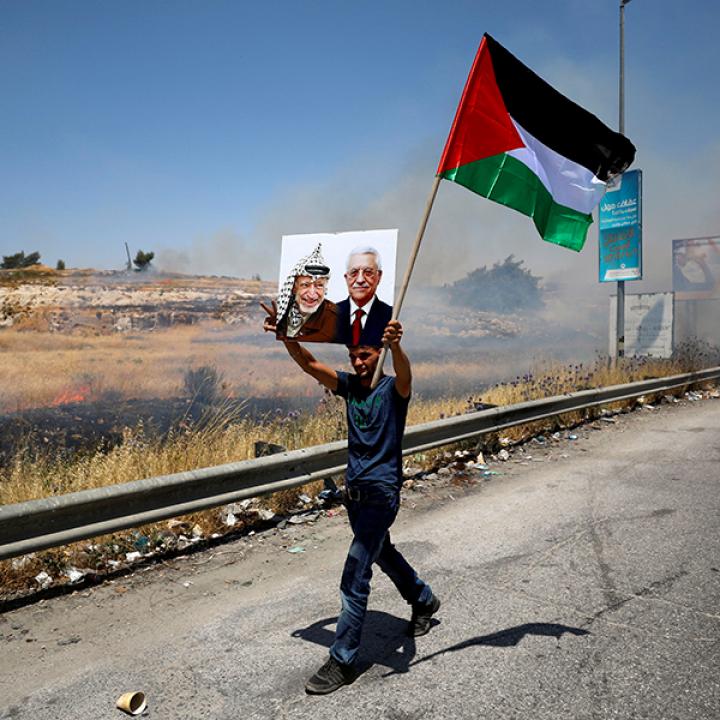 Polling shows that Palestinian public opinion is moving away from prior support for a compromise peace deal with Israel.
Recently, much attention has focused on Israel's drift away from a two-state solution and toward annexation of the West Bank. But hard data shows that the Palestinian public has also clearly moved away from the classic compromise peace deal with its neighbors. When the Trump peace plan was announced in January, it met with wide Palestinian condemnation. More troubling, majorities of Palestinians now oppose a two-state resolution to the conflict, a reversal from previous years. They also say that even if an agreement is reached, unlikely though that may be, it should not end the conflict. Still, surveys show Palestinian pragmatism on a range of short-term issues, from economic cooperation with Israel to compromising on the "right of return" for refugees.

In this Policy Focus, filled with informative charts, polling expert David Pollock explores a decade's worth of Palestinian views on everything from Jerusalem archaeological digs to West Bank annexation. The opinions illuminate dynamics far beyond the stalled peace process, while also hinting at openings where that process could begin anew.
For unpublished data sponsored by The Washington Institute, see the appendix, broken out by year: 2014, 2015, 2017, 2018, 2019, 2020. 
THE AUTHOR
David Pollock is the Bernstein Fellow and director of Project Fikra at The Washington Institute. A former State Department official whose work focused on women's rights in the Broader Middle East, he has published several Institute monographs on regional public opinion.