The Jurf al-Sakhar Model: Militias Debate How to Carve Out a New Enclave North of Baghdad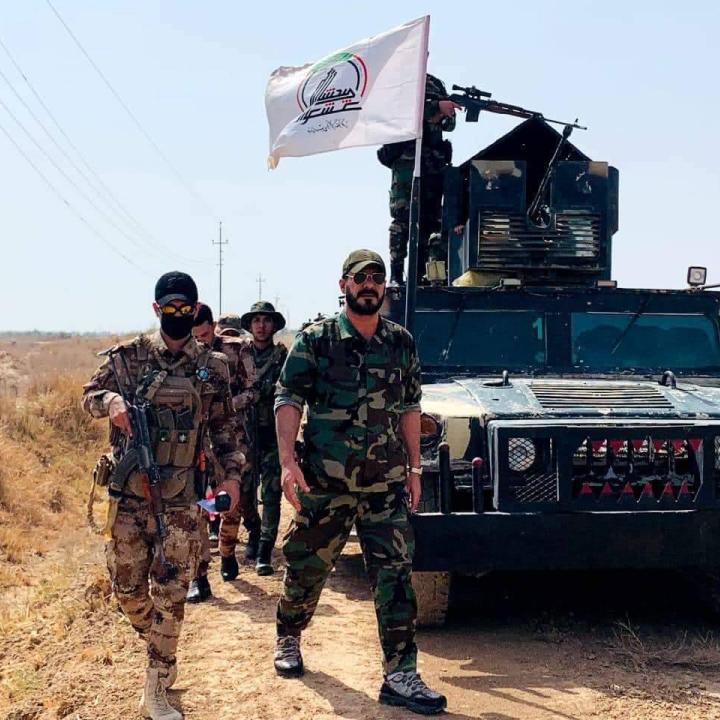 Tactical disagreements among "resistance" leaders underline their competition for prime real estate and local partners near the capital.
On February 16, an attack by Islamic State (IS) remnants killed four Iraqi army soldiers in Tarmiyah, a notorious subdistrict just north of Baghdad that has experienced consistently higher than average numbers of terrorist incidents since 2003. The deaths occurred when the army raided an IS cell that was planning to target Shia pilgrims on local roads, spurring the terrorists to detonate a suicide vest intended for use against civilians.
A day later, Hossein Moanes—the head of Harakat Hoquq, the political arm of the Iran-backed militia Kataib Hezbollah (KH), a U.S.-designated terrorist organization—tweeted the following: "Terrorism incubators in some areas around Baghdad will threaten the security and safety of our people every now and then if they're not extracted from ground similar to Jurf al-Sakhar...The success of the [Popular Mobilization Forces, or PMF] in holding ground must be taken advantage of, and this is the responsibility of the commander-in-chief of the armed forces.'' Moanes was essentially saying that the 2014 depopulation of Sunnis from Jurf al-Sakhar and its conversion into a KH principality might be replicated in Tarmiyah (Figure 1). Similar calls were made by KH-affiliated commentator Abbas al-Ardawi on Dijlah TV in August 2021, when six PMF personnel were killed in Tarmiyah.
Another statement on the IS attack was issued on February 18 by Nasr al-Shammari, assistant secretary-general of the Iran-backed militia Harakat Hezbollah al-Nujaba (HaN): "We believe that the best solution to deal with the terrorist cells in Tarmiyah lies in the political decision first, and that the sector is to be fully shared between Iraqi army units and the [PMF] represented by the 12th Brigade, as happened in the previous liberation operations to launch a wide cleansing campaign with the participation of the Tarmiyah Mobilization Force and volunteers from the people of the area who are constantly being targeted by the remnants of IS terrorist gangs'' (Figure 2). Notably, the 12th Brigade is HaN's PMF unit.
Shammari followed up on the theme of working with local Sunni auxiliaries when he spoke on Asaib Ahl al-Haq's al-Ahad TV on February 19. He noted that "terrorism can't operate in Tarmiyah unless there are incubators" in the local population, then warned that "the statements about copying the experience of Jurf al-Sakhar in Tarmiyah did not come from responsible parties'' (Figure 3).
This episode is full of interesting insights into rivalries between the country's various muqawama (resistance) militias, as well as their evolving courtship of local Sunni partners and the Iraqi military. First, it shows KH and HaN sparring over a lucrative piece of terrain. HaN is quite explicitly criticizing KH's brutal depopulation approach at Jurf al-Sakhar and couching its statements in a way that may appeal to local Sunnis in Tarmiyah. HaN is also taking a soft approach to gaining a more prominent role in Tarmiyah's security—apparently in support of the two local army brigades at first, but with strong potential to end up directing those brigades itself over time.
Like Jurf al-Sakhar, Tarmiyah is full of rich pickings: prime Baath estates and farmlands astride key routes for trucking and pilgrims. HaN would like to dominate the northern route between Baghdad and Samarra in the same way KH dominates the southern approaches to the capital and associated pilgrim routes. The HaN approach is deliberately more attuned to today's conditions, when Sunnis are being coopted rather than cleansed from areas of PMF control.