Iraq's Post-2014 Counter Terrorism Service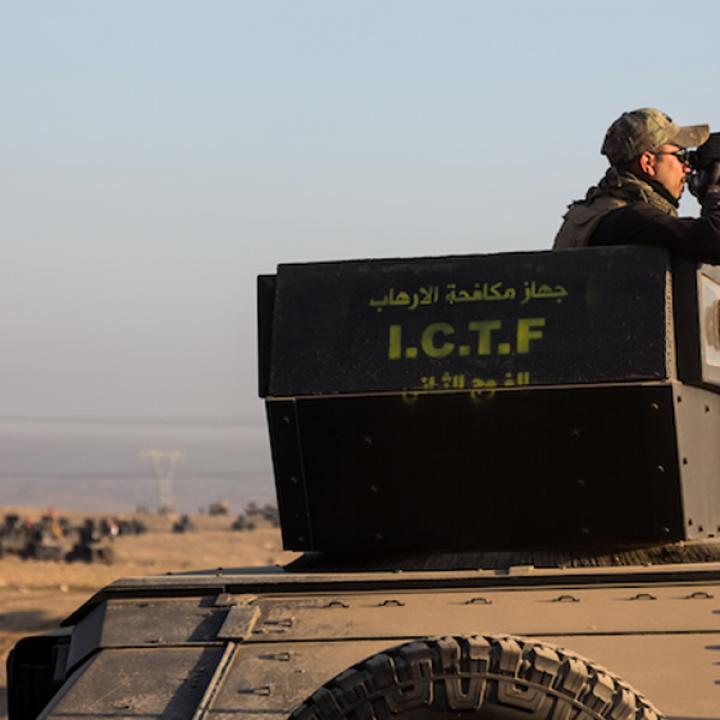 More than a decade ago, the United States created the elite Iraqi Counter Terrorism Service to conduct, coordinate, and lead CT efforts within the country. The CTS generally thrived in this role, even as Iraqis viewed the group with suspicion owing to its secretive operations, forbidding look, and avoidance of publicity. Beginning in 2014, though, the service experienced a dramatic boost in popularity after spearheading the ouster of Islamic State forces from Iraqi territories. In this respect, the CTS far outshone other elements within the Iraqi security architecture. But the anti-IS effort entailed a vastly expanded role for the CTS, straining its capabilities, producing high casualties, and raising questions about how the group should position itself in a future Iraq.
In this new study, David M. Witty examines prospects for the Counter Terrorism Service in Iraq's post–Islamic State landscape. Despite the group's impressive performance in recent campaigns, he argues that it should return to its CT focus and that Washington can help drive this by conditioning future aid on these terms. The high cost of not doing so could include stunting the healthy growth of other Iraqi security entities.
THE AUTHOR
David M. Witty is a retired U.S. Army Special Forces colonel and Foreign Area Officer with more than twelve years' experience working and living in the Middle East. He is currently with North Carolina's Advanced Computer Learning Company (ACLC), which provides federal and DoD customers with training, education, mission support, and technology integration services. In addition, he is an adjunct professor at Norwich University's Online Security Studies Program.