Iran's Cautious Response to Washington's Snapback Threat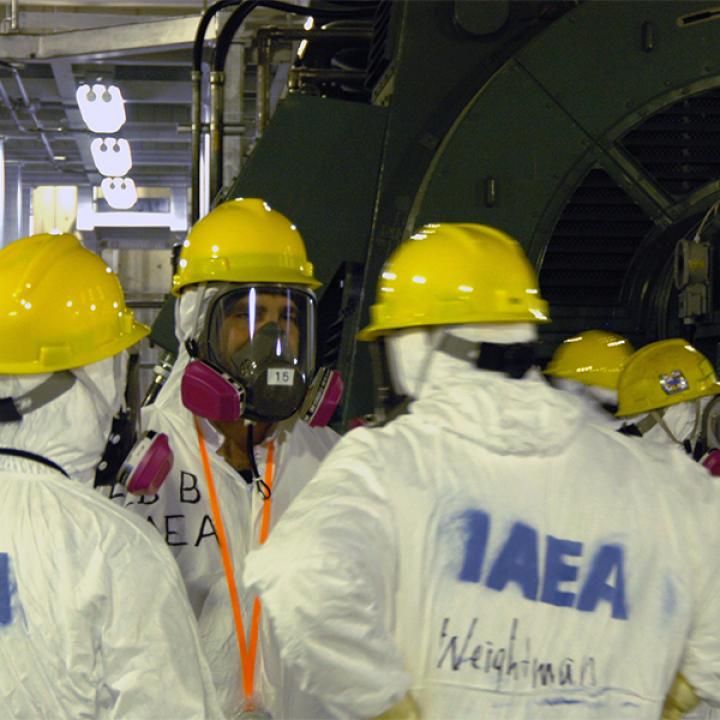 Instead of playing hardball, the entire regime is seemingly embracing the more prudent approach of disregarding the U.S. threat and exploiting the resultant diplomatic clash for political gains.
On August 19, President Trump announced that the United States would be notifying the UN Security Council of its plans to trigger the snapback mechanism of the Joint Comprehensive Plan of Action (JCPOA), thereby restoring "virtually all" of the UN sanctions suspended by the 2015 Iran nuclear deal. A day later, Secretary of State Mike Pompeo went to New York to inform the council that Washington had started the process. China, Europe, and Russia have already objected to the move, so the next few weeks could see a legal and political clash in the corridors of the UN over whether the United States—which withdrew from the JCPOA in 2018—has the authority to exercise snapback.
Whatever shape that clash may take, the nature of Iran's reaction is already becoming clear. Over the past few months, Tehran has warned that reimposing UN sanctions might push it to take harsh steps in response. For example, President Hassan Rouhani declared in May that extending the soon-to-expire JCPOA arms ban by "even one day, under any pretext, and via any mechanism" would have severe consequences. Yet more recent statements indicate that the regime is poised to follow its frequent pattern of taking a more calculated nuclear approach in the end.
WHAT COULD IRAN DO?
The Iranian parliament's National Security and Foreign Policy Committee has made a habit of issuing streams of threats in the days before any major U.S. step that could increase pressure on the Islamic Republic. Usually, the committee publishes a statement or pushes for an extravagant new bill in order to signal the regime's full scope of possible retaliation.
Right on cue, the committee issued a statement on August 18 warning that if the snapback mechanism is triggered, the Atomic Energy Organization of Iran (AEOI) should immediately "return all nuclear activity to the level before [the JCPOA]." The statement then echoed the same nuclear steps Iran has been threatening to take over the past two years:
To significantly increase the number of centrifuges enriching uranium at the Natanz and Fordow plants, supposedly in order to meet the regime's fantastical goal of 190,000 separative work units (SWU), a measure of enrichment efficiency
To recommence enriching uranium to 20 percent, that is, closer to the grade needed for a viable nuclear weapon (a percentage the regime was reaching at Fordow's buried mountain facility prior to the nuclear deal)
To accelerate research and development of advanced centrifuge models, a step it already took to some extent over the past year
To advance its naval nuclear propulsion project, which should be seen as an implicit threat to produce high-enriched uranium (four of the world's six navies that possess such naval reactors use that grade of fuel)
Yet the most telling part of the committee's statement may have been its last sentence, which repeated three of the regime's guiding principles: expediency, dignity, and wisdom. "Expediency" is a well-known Iranian slogan that elevates the regime's survival above all other considerations—and is often used to justify taking a cautious and pragmatic approach "in the interests of the regime."
PRUDENCE AND PATIENCE—UNTIL NOVEMBER?
Iranian leaders likely feel safer emphasizing expediency now that the scope of international opposition to the Trump administration's plans has become clear. Last week, U.S. representatives at the Security Council failed to pass a draft resolution on extending the arms ban. Similarly, objections from Beijing, Europe, and Moscow will greatly complicate Washington's snapback bid.
Accordingly, Iranian officials refrained from threatening harsh retaliation of any sort even after President Trump's announcement this week. Instead, they focused on disregarding the U.S. "stick," claiming that the snapback threat is baseless and confidently predicting that the international community would resist it.
Specifically, in a letter to the Security Council president and a phone call with the UN secretary-general, Foreign Minister Mohammad Javad Zarif emphasized that the United States has no legal grounds to trigger snapback. He also advised the council to stop this "abuse of process," arguing that it will have "serious consequences for international peace and security." Meanwhile, the AEOI tweeted that Iran's nuclear industry remains resolute, stating, "Whether the snapback mechanism is triggered or the current trend continues, the organization has taken big steps to supply Iran with 190,000 SWU." And once European opposition to snapback became clear earlier today, Zarif remarked that Washington's move has further isolated the United States.
Similarly, President Rouhani set the tone hours before Trump's announcement by arguing that Washington is no longer party to UN Security Council Resolution 2231 or the JCPOA, and hence any attempt to trigger snapback has already failed. As he put it, "They have destroyed the bridge themselves, and still think there is a bridge to cross." He then declared that Washington "is left alone" while Iran "enjoys greatness."
Tellingly, however, Rouhani advocated a cautious approach to building on this momentum. If Iran had withdrawn from the JCPOA when Washington left in 2018, he argued, no costs would have inflicted upon the United States, and all sanctions would have been reimposed under Resolution 2231. Instead, he noted, Iran took a prudent course that isolated the Trump administration. In his view, this outcome vindicates the longstanding contention he famously expressed in 2007: that "if Tehran had acted appropriately" during past standoffs, its nuclear file would never have been dragged before the Security Council in the first place.
More important, there is little pressure from Iran's hardline camp to retaliate against the snapback threat. Even Kayhan newspaper, regarded as Supreme Leader Ali Khamenei's mouthpiece, did not explicitly push for a strong response, instead using it as an occasion to once again bash Rouhani's government. In an August 20 op-ed, the paper claimed that addressing the cabinet's "distortion" of Iran's domestic situation is more important than answering the U.S. snapback threat.
Perhaps in an attempt to balance the weak image that this prudent approach may create, the regime made a show of its deterrent military power during its annual Defense Industry Day on August 20, unveiling advancements such as the Haj Qasem ballistic missile and Shahid Abu Mahdi cruise missile (named after two senior military figures killed by a U.S. strike in Iraq this January: Qods Force commander Qasem Soleimani and Kataib Hezbollah militia chief Abu Mahdi al-Muhandis). The regime also announced that it had detained an Emirati ship and crew earlier this week on charges of entering its territorial waters and killing two Iranian fishermen.
Notwithstanding these two moves, several other factors indicate that Iran is unlikely to respond to the U.S. snapback campaign with major nuclear steps right away:
The snapback bid has little chance of winning hearts in Europe and zero chance of gaining Chinese or Russian support, so making big nuclear waves in response would only serve Washington's interests. Instead, Iranian officials will probably sit back and rejoice as their strategic partners openly defy U.S. desires and sell arms to Tehran once the ban is lifted in October.
Iran likely hopes that the current fissures in the international community can help it not only drive a wedge between Washington and Europe, but also bolster its longstanding calls to "reform" the Security Council in a manner more favorable to Iranian interests.
Even if the snapback mechanism is formally triggered, it will not come into effect until thirty days later, giving Iran ample time for a more structured decisionmaking process.
With the U.S. presidential election approaching, Rouhani seemingly hopes that Trump will lose and the resultant Biden administration will seek a different state of play with Iran. Hence, similar to its calculus on regional military provocations, Tehran will likely defer any nuclear crises until after the election's dust clears. Rouhani referenced the election more explicitly in an August 19 speech, vowing to the Iranian people that his cabinet would improve their situation and promising that both sanctions and the Trump administration are temporary—as he put it, "the tyrants in the White House" will not last forever. Although hardline commentary in Kayhan hurried to call those who wait for a new U.S. administration "naive," Iran's nuclear actions will likely follow Rouhani's patient and prudent line of thought in the near term.
Omer Carmi, a former visiting fellow at The Washington Institute, previously led IDF analytical and research efforts pertaining to the Middle East.