Iran Across the Border:
Israel's Pushback in Syria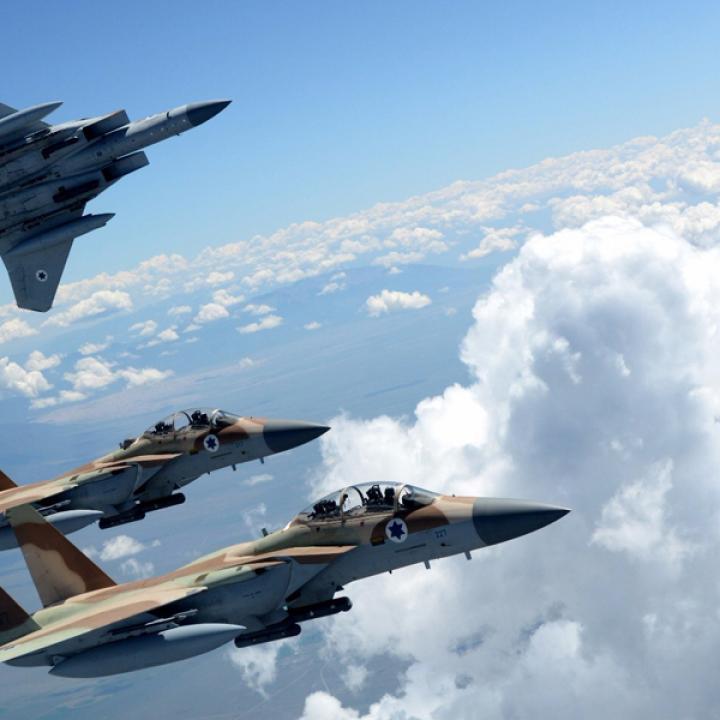 Of all the threats in Israel's strategic landscape, none have loomed larger in recent years than Iran's ambitions and developing military capabilities in neighboring Syria and Lebanon. Exploiting regional turmoil as well as the 2015 nuclear agreement, the IRGC's elite Qods Force has embarked on an ambitious plan to build in Syria a formidable military front facing Israel, joining Hezbollah's huge arsenal of rockets in Lebanon. In response, Israel launched a military campaign that has succeeded in thwarting large portions of Tehran's plans. While the direct Iran-Israel showdown definitely carries the potential for a major military collision, Israel believes its campaign has thus far enhanced its deterrence, thereby distancing war.
In this groundbreaking Policy Note, Brig. Gen. Michael Herzog (Ret.), IDF, evaluates Israeli achievements against Iran in Syria while outlining the spectrum of risks and challenges confronting Israel. Infusing the discussion are U.S.-Iran tensions, which have surged following the application of punishing American sanctions and a series of corresponding Iranian provocations in the Gulf and elsewhere. As the United States weighs its options for blocking and deterring Iran, Israel's experience could well offer valid lessons.

THE AUTHOR
MICHAEL HERZOG, a retired brigadier general in the Israel Defense Forces, is the Israel-based Milton Fine International Fellow of The Washington Institute. He previously served as head of the IDF Strategic Planning Division and as senior military advisor and chief of staff to four Israeli ministers of defense.