Inside the Caliphate's Classroom:
Textbooks, Guidance Literature, and Indoctrination Methods of the Islamic State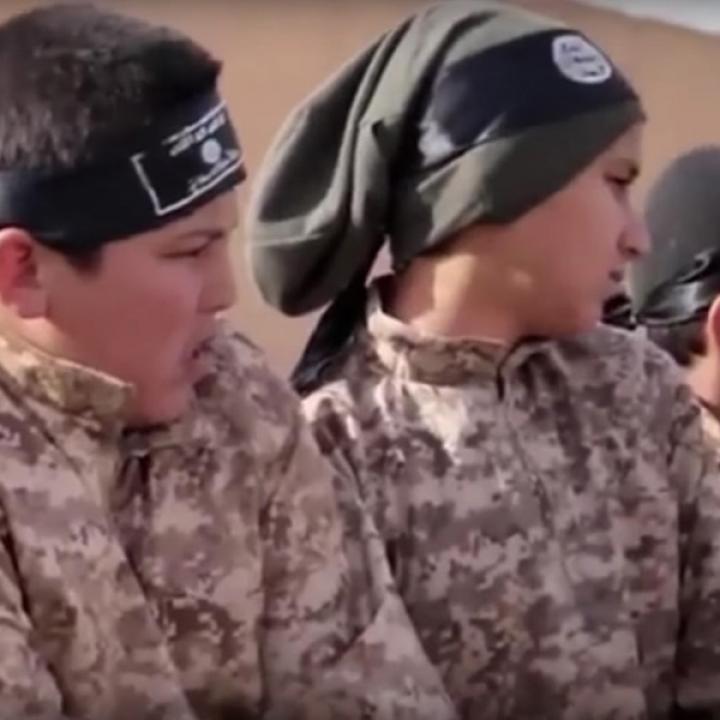 Two years after the declaration of a caliphate by the Islamic State, the world has become well acquainted with the group's brutality, territorial expansion, apocalyptic narrative, and ability to stage large-scale terrorist attacks inside and outside the Middle East. Less discussed are IS textbooks and book-publishing activities. Our knowledge of the group's ambitions and ideas are based on texts leading up to the group's declaration of a caliphate, social media communications (in particular its English-language propaganda magazine, Dabiq, and videos), interviews with defectors, and leaked bureaucratic documents. Yet, to date, no systematic survey has been conducted of the Arabic-language books the group has published since June 2014.
Inside the Caliphate's Classroom: Textbooks, Guidance Literature, and Indoctrination Methods of the Islamic State fills this gap. In this comprehensive study, Jacob Olidort shows why these publications offer the policy community a number of lessons on ways to confront the Islamic State in the Iraq-Syria theater and beyond, as well as on the thorny issue of how individuals self-radicalize to its cause, even as the group loses territory.
THE AUTHOR
Jacob Olidort, a historian of Islam and the modern Middle East, is a Soref Fellow at TheWashington Institute, where his work focuses on Salafist political parties and the ideology of the Islamic State. His analysis has appeared in Foreign Affairs, the Washington Post, the National Interest, and Lawfare, among other publications. Dr. Olidort has taught at the Elliott School of International Affairs at George Washington University and is a term member of the Council on Foreign Relations.