Hamas in Combat:
The Military Performance of the Palestinian Islamic Resistance Movement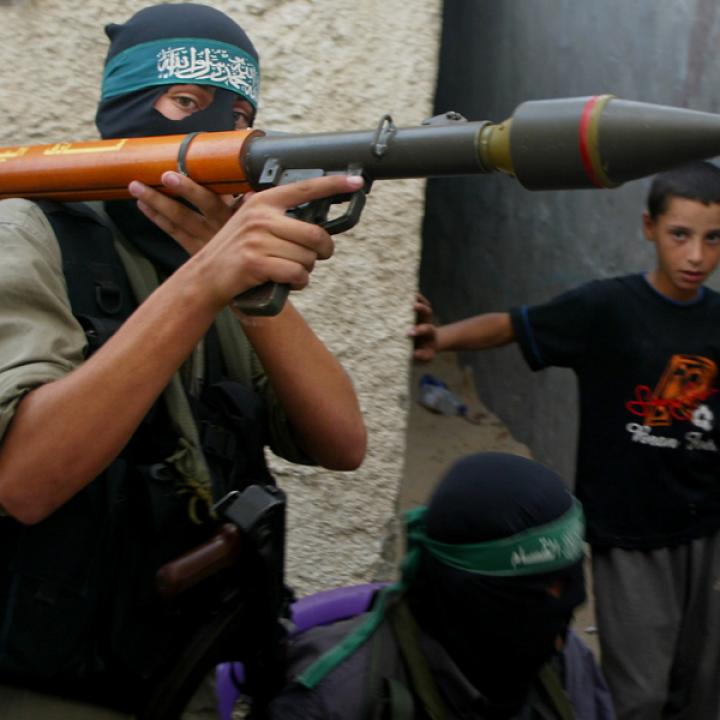 Hamas has historically waged terror-based campaigns targeting both Israel and its Palestinian rivals, playing a spoiling role in peace negotiations between the two sides. However, much of the strength projected by Hamas is based on the military promise of the movement -- its capacity to employ force against its enemies.
In December 2008 and January 2009, Hamas was tested as a military entity -- and fell short. Indeed, Israel's Operation Cast Lead posed the first serious military challenge to Hamas since the group seized power in Gaza in 2007 and probably since it emerged during the first intifada in 1988. The operation exposed substantial weaknesses in the quality of the movement's military decisionmaking and sharply illuminated its real capabilities as opposed to projected effectiveness.
In Hamas in Combat, Yoram Cohen, former deputy director of the Israel Security Agency (Shin Bet), and Jeffrey White, a career Defense Intelligence Agency analyst, focus on the military features of Hamas that have traditionally received little attention analytically: the movement's plans, forces, weapons, doctrine, and combat qualities. This Policy Focus will be of interest to those who follow Israeli-Palestinian peace negotiations and to those interested in how Western military forces can confront and confound an irregular opponent. The writers conclude that despite the violent threat it poses to regional stability, Hamas's fundamental military strength should not be overestimated.
THE AUTHORS
Yoram Cohen was a 2009 visiting fellow at The Washington Institute. He has held a variety of positions in the Israel Security Agency (Shin Bet), serving until recently as the organization's deputy director.
Jeffrey White is a defense fellow at The Washington Institute, specializing in the military and security affairs of the Levant, Iraq, and Iran. He is a thirty-four-year veteran of the Defense Intelligence Agency (DIA), where he served in a variety of senior analytical and leadership positions. He participated in DIA operational and policy planning and wrote extensively for senior defense officials, including the secretary of defense and the chairman of the Joint Chiefs of Staff. Mr. White's recent work, on which he is actively sought out as a commentator, includes extensive analysis of the Gaza conflict, the insurgency in Iraq, and the Iranian nuclear program. His other Washington Institute publications include Lessons and Implications of the Israel-Hizballah War: A Preliminary Assessment (with David Makovsky), An Adaptive Insurgency: Confronting Adversary Networks in Iraq, and Assessing Iraq's Sunni Arab Insurgency (with Michael Eisenstadt).