Governance as a Path to Palestinian Political Rejuvenation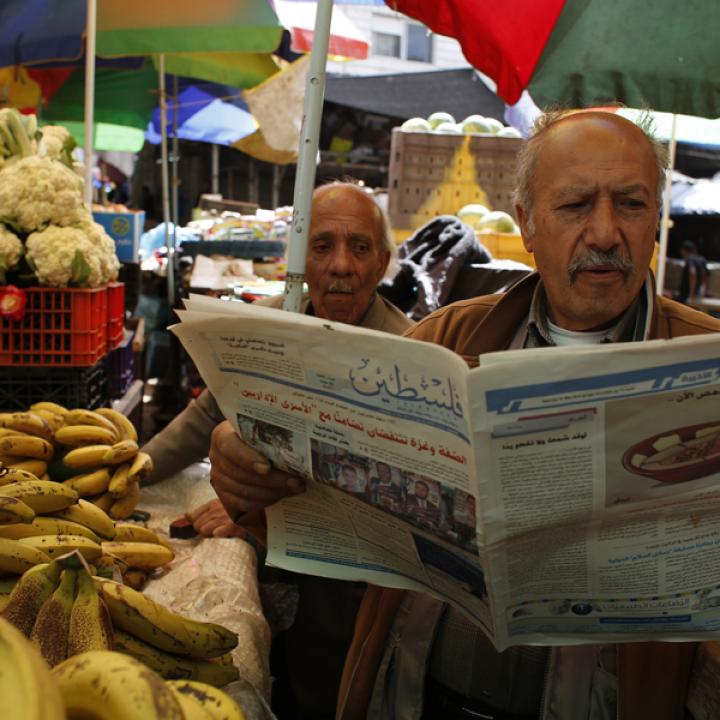 This essay series explores how non-Islamist Arab political actors might facilitate progress toward reform and democratic transition.
Since the creation of the Palestinian Authority (PA), Palestinian politics has been dominated by two autocratic movements: secular Fatah and Islamist Hamas. Other political movements have failed to establish strong roots, partly due to oppressive policies by the two dominant movements and partly due to their inability to formulate a distinct, convincing platform for achieving Palestinian independence. Palestinian civil society, once touted as one of the most vibrant in the Arab world, is still struggling to define its direction in the anomalous context of Palestinian self-governance without sovereignty. PA governance reform made impressive initial achievements, but ultimately proved vulnerable to attacks from Fatah and Hamas.
In this essay, twelfth in a series exploring non-Islamist reform actors post-Arab Spring, Ghaith al-Omari analyzes the dynamics preventing the emergence of new Palestinian political actors and examines ways in which the United States can help support new Palestinian politics. He argues that while U.S. influence on Palestinian party politics may be limited, renewed American focus on governance reform can make a significant impact.

THE AUTHOR
GHAITH AL-OMARI, a Washington Institute senior fellow in the Irwin Levy Family Program on the U.S.-Israel Strategic Relationship, is the former executive director of the American Task Force on Palestine. He has served in various positions within the Palestinian Authority, including advisor to the negotiating team during the 1999-2001 permanent-status talks.
Beyond Islamists and Autocrats Essay Series