The Gaza Conflict and the End of the Forty-Year Peace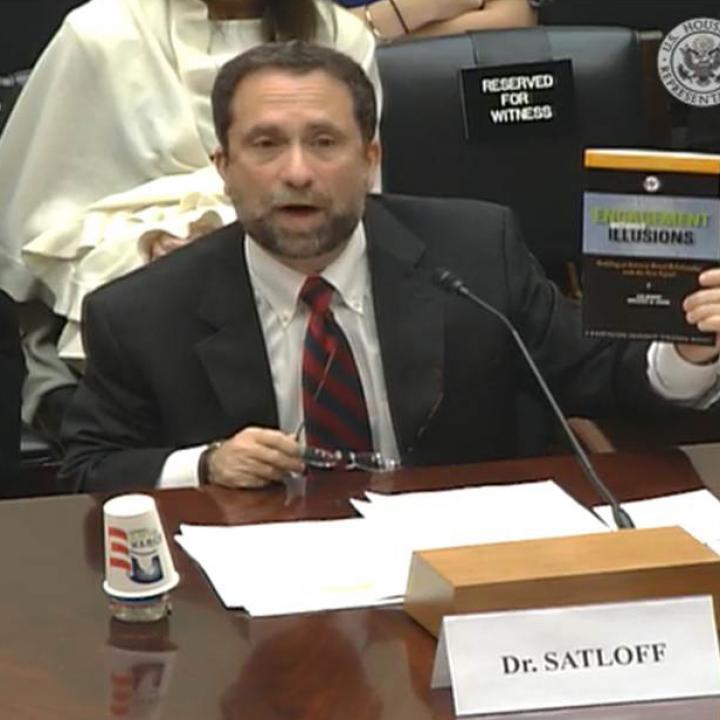 On November 29, Washington Institute executive director Robert Satloff testified before the House regarding the implications of the latest Gaza crisis and, more important, the new regional context in which it transpired. Given the increasing range of Hamas weapons, the targeting of Israel across three of its borders, the rise of Islamists in the Syrian opposition, the Muslim Brotherhood's bellicose rhetoric in Egypt, and high-profile Gaza visits by senior Arab officials, he described how the longstanding lull in outright war between Israel and Arab states may be coming to an end.
Despite this disquieting turn of events, there is much the United States can do, individually and with partners, to mitigate the negative shift and advance U.S. interests in security and peace. Dr. Satloff's recommendations include:
Strengthening U.S.-Israel cooperation through continued public backing of Israel's right to self-defense, additional support for the Iron Dome antimissile system, operational coordination in addressing the Iranian nuclear threat, and more
Denying Hamas a political victory by bolstering the Palestinian Authority, in part by ensuring that the PA does not collapse due to lack of Arab financial support
Incentivizing moderate behavior from the "new Egypt"
Hastening the demise of the Assad regime in Syria
Preventing collapse in Jordan or reversal of its pro-Western, pro-peace orientation
Download the PDF to read his full testimony.
U.S. House of Representatives, Committee on Foreign Affairs