Fighting the Ideological Battle
The Missing Link in U.S. Strategy to Counter Violent Extremism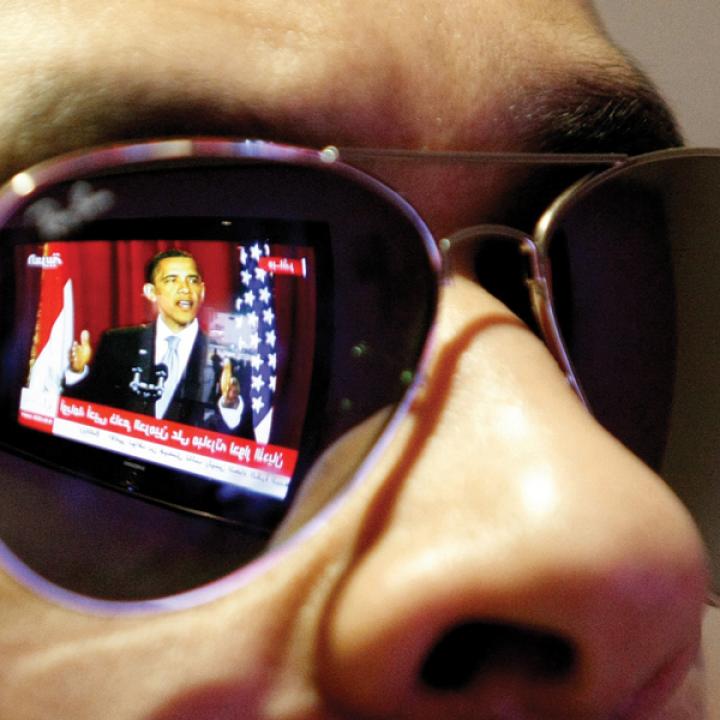 As nonaffiliate terrorist actors begin to take center stage and al-Qaeda's core strength diminishes, it has become clear that America is at war with a larger enemy: the extremist ideology that fuels and supports Islamist violence. Unfortunately, the United States is not well equipped to fight on this ideological battleground, and U.S. efforts to confront the ideology worldwide have not kept pace with more successful military targeting of high-level al-Qaeda leaders.
To successfully defeat Islamist terrorism at its most fundamental source, this new Washington Institute Strategic Report argues that, rather than avoid any mention of the religious motivation behind the terrorism of al-Qaeda and other similar organizations, the Obama administration should sharpen the distinction between the religion of Islam and the political ideology of radical Islamism.
This report follows on the 2009 bipartisan Presidential Task Force report Rewriting the Narrative: An Integrated Strategy for Counterradicalization. It is a joint project of The Washington Institute's Stein Program on Counterterrorism and Intelligence and Project Fikra: Defeating Extremism through the Power of Ideas.
THE AUTHORS
J. Scott Carpenter is the Keston Family fellow at The Washington Institute and director of Project Fikra: Defeating Extremism through the Power of Ideas. Previously, he served as deputy assistant secretary of state in the Bureau of Near Eastern Affairs and as coordinator of the State Department's Broader Middle East and North Africa Initiative. He also served as director of the governance group for the Coalition Provisional Authority in Baghdad, where he helped guide Iraq's postwar political transition and established a wide array of democracy initiatives.
Matthew Levitt is a senior fellow and director of The Washington Institute's Stein Program on Counterterrorism and Intelligence. Previously, Dr. Levitt served as deputy assistant secretary for intelligence and analysis at the U.S. Department of the Treasury, where he played a central role in efforts to protect the U.S. financial system from abuse by terrorists, weapons proliferators, and other rogue actors. He is the coeditor, with Michael Jacobson, of the 2010 study Continuity and Change: Reshaping the Fight against Terrorism.
Steven Simon is a principal at Good Harbor Consulting, an adjunct senior fellow for Middle Eastern studies at the Council on Foreign Relations (CFR), and an adjunct professor of security studies at Georgetown University. A former specialist in Middle Eastern affairs at the RAND Corporation, he has also served as deputy director and Carol Deane senior fellow in U.S. security studies at the International Institute for Strategic Studies in London. Before moving to Britain in 1999, he served at the White House for five years as director for global issues and senior director for transnational threats.
Juan Zarate is a senior advisor at the Center for Strategic and International Studies and senior national security analyst for CBS News. From 2005 to 2009, he served as deputy assistant to President George W. Bush and deputy national security advisor for combating terrorism. And from 2001 to 2005, he served as the Treasury Department's first assistant secretary for terrorist financing and financial crimes. Prior to that, he worked as a federal prosecutor at the Justice Department.