Egypt's NGO Convictions Demand an Assertive Response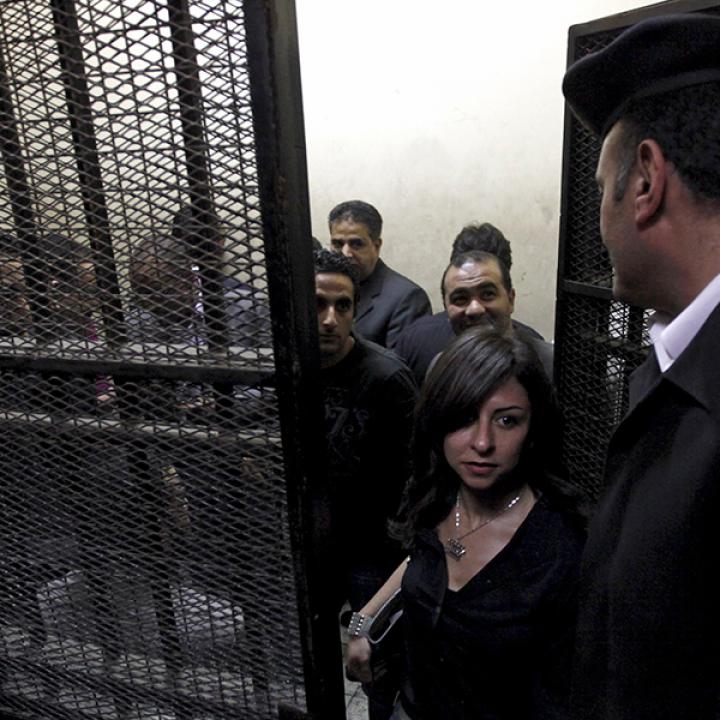 The Muslim Brotherhood has no interest in adding an international crisis to its many domestic crises, so a strong U.S. response to today's court decision would likely bear fruit in Cairo.
Earlier today, an Egyptian court convicted forty-three employees of pro-democracy NGOs -- including nineteen Americans -- on charges of receiving illegal foreign funding. The decision is not only a giant leap backward for Egypt's dwindling democratic prospects, but also a fundamental assault on American interests, which include protecting U.S. citizens and institutions abroad from the depredations of foreign governments -- particularly those that are among the top recipients of U.S. foreign aid. If Washington fails to respond assertively, the ruling Muslim Brotherhood will interpret this as a sign of weakness, encouraging further crackdowns on democratic civil society.
To be sure, today's convictions pertain to cases that predate the Brotherhood's rise to power. The crackdown began in December 2011, when Egypt's then-ruling military junta raided the NGO offices and, a month later, placed travel bans on their employees as the investigation commenced. Moreover, the chief proponent of the subsequent prosecution was former minister of planning and international cooperation Fayza Aboul Naga, a Mubarak-era holdover. Part of the responsibility for the rulings must also fall on the court in question, over which the Brotherhood exerts no direct control.
Nevertheless, the convictions are consistent with the Brotherhood's increasingly autocratic trajectory. In recent months, for example, many prominent activists have been arrested for peaceful protests, and the host of a satirical news show was indicted for "insulting Islam." In fact, more Egyptians have been prosecuted for "insulting the president" during Muhammad Morsi's first year in office than during Hosni Mubarak's entire thirty-year dictatorship. Meanwhile, the Brotherhood has repeatedly sought to remove checks on its power, including through a November constitutional declaration that temporarily gave Morsi total executive authority and a newly proposed judicial law that would force over 3,000 judges to retire. The convictions also come just as the Brotherhood-dominated upper house of parliament is considering an NGO law that would further restrict civil society; proposed measures include a "steering committee" to approve all foreign funding, as well as a prohibition on activities that violate vaguely defined "national sovereignty."
Secretary of State John Kerry rightly expressed concern about today's rulings, but the conviction of U.S. citizens and closure of American NGOs demand a much more assertive response. In this vein, Washington should condition any future economic aid to Egypt -- including support for Cairo's bid to secure an International Monetary Fund loan -- on Morsi pardoning the convicted NGO workers, as he is authorized to do under Egypt's newly ratified constitution. The administration could make another strong statement by granting the Presidential Citizens Medal to Robert Becker, the former National Democratic Institute employee who bravely refused to abandon his Egyptian colleagues when all other American NGO workers were evacuated in March 2012.
Given Cairo's current strategic outlook, this approach would likely succeed. Despite its well-documented hostility toward the West, the Brotherhood no doubt hopes to avoid confrontations with Washington so that it can focus on consolidating power at home. Accordingly, an assertive response to the convictions would greatly alarm the group, which has no interest in adding an international crisis to its many domestic crises and would likely respond by trying to appease Washington. Alternatively, if Washington resumes business as usual in the wake of the ruling, the Brotherhood will interpret this as a green light to continue its autocratic drive, and the administration will have missed an important opportunity to moderate the group's behavior.
Eric Trager is The Washington Institute's Next Generation fellow.