A Counterterrorism Restructuring That Can't Work Without Funding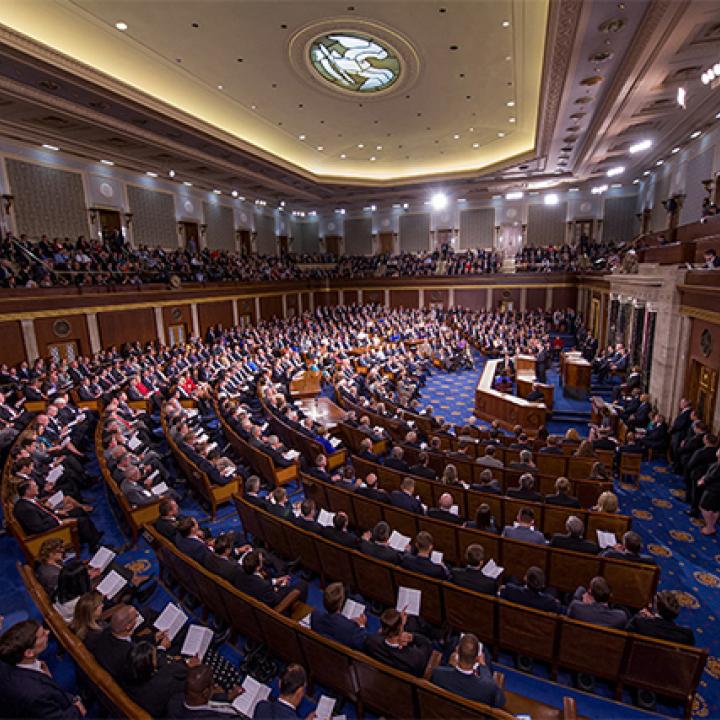 The recent reorganization of U.S. government efforts to counter violent extremism is a good step in terms of aligning people and objectives, but the serious money required to get an initiative like this off the ground has yet to materialize.
President Barack Obama wanted a counterterrorism achievement in time for the State of the Union address, and he got two: a State Department office focused on countering terrorist narratives abroad has been refocused and an interagency task force established to coordinate efforts against violent extremism within the U.S. To make the Tuesday deadline, the changes were announced before all details were finalized. Still, what might sound like bureaucratic reshuffling could lead to important developments.
The move demonstrated belated recognition of the shortcoming of previous efforts, including State Department-led messaging abroad and U.S. law enforcement agencies' actions to counter violent extremism at home. The White House issued a report in 2011, the "Strategy to Empower Local Partners to Prevent Violent Extremism in the United States," after months of drafting and interagency debates. A policy review initiated last summer -- involving 11 departments and agencies -- validated the administration's overall objectives to counter violent extremism "but identified gaps in its implementation." Now, with ISIS's recruitment and radicalization efforts fueling a sense of urgency, the administration is looking to implement ideas that officials and entities outside government have long debated.
Under the reorganization, the State Department's Center for Strategic Counterterrorism Communication, which typically engaged in daily Twitter battles with Islamic State fanboys, has been rebranded the Global Engagement Center. It will shift away from direct messaging and focus instead on thematic campaigns, highlighting the messages of Islamic State defectors or people who escaped ISIS rule and are talking about conditions under ISIS leader Abu Bakr al-Baghdadi. The center is to take a back seat to people and organizations that have more credibility in targeted areas than the U.S. government; the idea is to counter ISIS propaganda by creating a network of regional messaging centers -- similar to the Sawab Center in the United Arab Emirates -- through which authentic Muslim voices can push back against radicalization. Centers are being set up in Nigeria and Malaysia to start.
A more significant development is the designation of a single address to coordinate federal programs, research, and funding to counter violent extremism. The task force will be housed at the Department of Homeland Security with a director at DHS and a deputy from the Justice Department. As the entity empowered by the president to lead domestic efforts, the task force may be able, finally, to overcome turf battles that have undermined efforts to date.
The task force is expected to involve the Education Department, the Department of Health and Human Services, and other government agencies not traditionally focused on security issues. This is not a new idea, but some departments have resisted involvement, and the previous setup, a loose organization of agencies that each received a slice of counterterrorism funding, was too weak to implement order.
Other key issues remain underdeveloped, such as intervention programs to build "off ramps" for people falling for radical propaganda but who have not yet broken laws. The task force intends to tackle such issues, one official told me, as it grows through its "crawl, walk, run" mode.
As with all government bodies and policies, nothing will happen without money and personnel. The omnibus appropriations bill passed in December included some specific funds for countering violent extremism, but the serious money required to get an initiative like this off the ground was absent. This reorganization aligns people and objectives, but without substantive funding it won't take off.
Matthew Levitt is the Fromer-Wexler Fellow and director of the Stein Program on Counterterrorism and Intelligence at The Washington Institute. This article originally appeared on the Wall Street Journal blog "Think Tank."