Countering Iran's Regional Strategy (Hebrew)
A Long-Term, Comprehensive Approach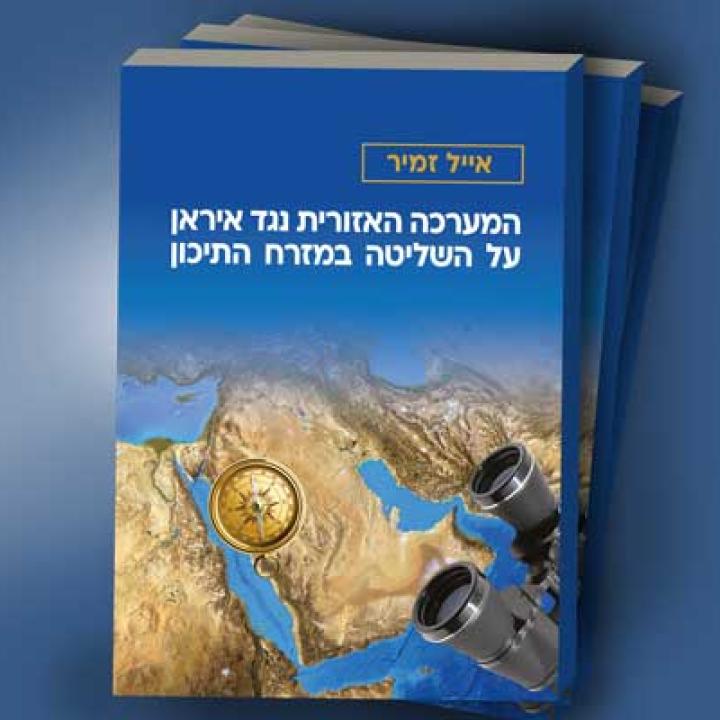 A Hebrew version of the IDF major general's strategy paper, co-published by The Washington Institute and the Institute for Policy and Strategy at Israel's Reichman University.
For decades, the Islamic Republic of Iran has sought to extend its influence throughout the Middle East, and the threat has only grown more serious amid the regime's enhanced conventional military capabilities and proximity to a nuclear breakout. The Islamic Revolutionary Guard Corps has spearheaded Tehran's expansionist "four capitals" strategy, focused on Baghdad, Damascus, Beirut, and Sanaa. In Iraq, the IRGC works through elements of the government-funded Popular Mobilization Forces; in Syria, through the regime of Bashar al-Assad; in Lebanon, through Hezbollah—which can be regarded as Iran's "model" proxy; and in Yemen, through the Houthis, who hold territory and oppose the internationally recognized government. In all these places, the IRGC has exploited civil wars and interstate conflicts to spread its political, economic, and military influence.
In this Policy Focus—now available in Hebrew—Maj. Gen. Eyal Zamir, IDF, draws on his deep experience in the Israeli military establishment to propose a detailed plan for undermining Iran's influence in the region—an approach that will preserve U.S. and Western interests, reinforce Israel and America's Arab allies, and promote regional stability.