CLARIFICATION:
Was the U.S. Assurance to Israel about a Palestinian Government 'Backed By' Hamas or One That 'Consists of Hamas'?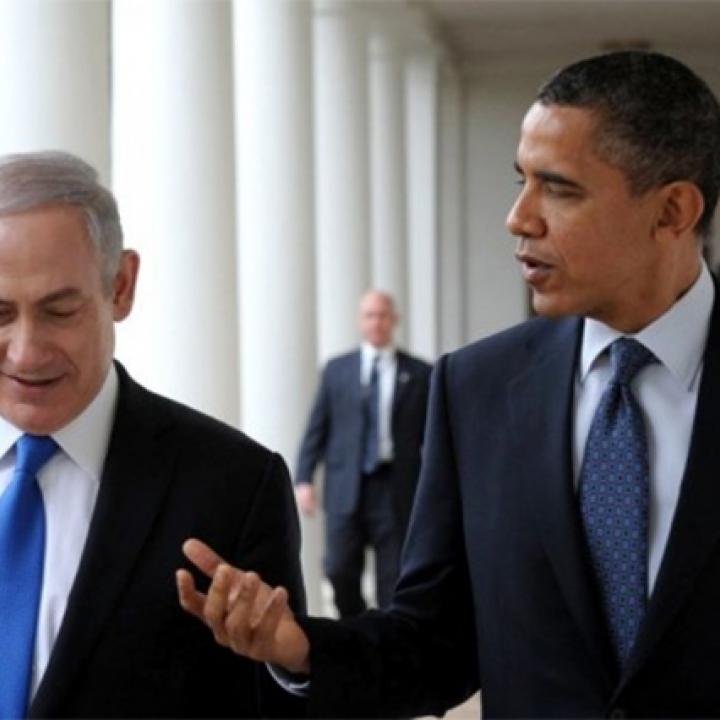 An update on a potentially important area of disagreement regarding U.S. and Israeli policy toward the next Palestinian government.
On May 30, in PolicyWatch 2260 ("With the Peace Process on Hold, Washington Still Faces Key Israeli-Palestinian Tests"), I wrote: "The administration evidently gave Israel a specific promise that it would not deal with any Palestinian government 'backed by Hamas.' According to authoritative American and Israeli sources, that broader assurance was first made to Israel by Secretary of State Hillary Clinton following President Obama's May 2011 addresses on the Middle East, after Israel signaled its readiness to accept a U.S.-negotiated draft Quartet statement (the statement was never issued because not all Quartet members approved). The assurance was then specifically affirmed by Secretary of State John Kerry prior to the start of his peace initiative last year."
This paragraph triggered considerable reaction, and I have since had a series of conversations with senior American and Israeli officials to clarify the assurance made by Secretary Clinton and affirmed by Secretary Kerry. While both governments are in accord on some aspects of this, the bottom line is that there is disagreement on precisely what the Obama administration promised Israel. Here is my reading of the situation:
First, the United States and Israel agree that the assurance was not -- as described incorrectly above -- about the American position toward an unacceptable Palestinian government, but rather about U.S. support for Israel's position toward such a government, i.e., if Israel chooses not to negotiate with an unacceptable government, the United States supports that position. At no time did the United States commit itself to adopt a certain policy toward that unacceptable Palestinian government.
Second, the two sides also agree that the original assurance and its affirmation applied to the period of Israeli-Palestinian negotiations. Neither side, however, has suggested that the assurance has somehow lapsed because negotiations have been suspended.
Where Israel and the United States disagree is on what constitutes an unacceptable Palestinian government. Senior U.S. officials say that, according to the transcript of the relevant Clinton-Netanyahu conversation, the original assurance was that Washington supports Israel's decision not to negotiate with a government that "consists of Hamas," i.e., a government that includes Hamas members as ministers or senior officials. These U.S. officials add that this is the commitment Secretary Kerry affirmed. In this circumstance, if a new Palestinian government includes no Hamas ministers, then the U.S. decision on whether to work with that government would be guided by U.S. legislation, which sets out a series of additional tests, including whether the Palestinian government accepts the Quartet principles (recognition of Israel, renunciation of terror and violence, acceptance of previous Israel-PLO agreements) and whether it is "a power-sharing government of which Hamas is a member or that results from an agreement with Hamas and over which Hamas exercises undue influence."
Israeli officials say the United States made a broader assurance to Israel, i.e., that Washington promised support for an Israeli decision not to negotiate with a Palestinian government "backed by Hamas." Israeli officials, along with a former U.S. negotiator, question the accuracy of the U.S. account of the Clinton-Netanyahu conversation and whether it captured the full thrust and content of the exchange; moreover, they cite the fact that the agreed language drafted by the two sides for that key phone call included reference to a "government backed by Hamas." Also, Israeli officials add that it is even more important that Kerry and Netanyahu themselves had a detailed conversation focusing specifically on the possibility of a "technocratic government" that includes only nonpolitical ministers but whose composition is shaped and approved by Hamas, and that Kerry affirmed that the Clinton assurance applied in this circumstance.
THREE COMMENTS
1. It is sadly disconcerting that Washington and Israel do not seem to share identical views on the details of this important U.S. assurance. There is a real, if subtle, difference in the two positions -- on one hand, that Israel automatically merits U.S. support should it decide not to negotiate with a Palestinian government "backed by Hamas," and on the other hand, that Israel only merits such support should it decide not to negotiate with a government that "consists of Hamas." While the two countries have so far done their best to bury the disagreement, the fact that it comes just weeks before a possible deal in the Iran nuclear negotiations can only add to Israeli insecurity on that issue, too.
2. In practical terms, the question of whether the United States deals with the new Palestinian government may be moot, because it appears that a technocratic government whose existence relies on Hamas's assent would fail U.S. legislative tests. But if the administration argues that a technocratic government that accepts the Quartet principles actually passes those tests, then the disagreement could become an issue. That policy decision has apparently not yet been made.
3. There is a larger political reality to consider regarding the U.S. assurance. Legally and technically, there is a difference between Washington promising support for Israel's decision not to negotiate with an unacceptable government and Washington making its own promise not to negotiate with such a government. In theory, the administration could acknowledge Israel's sovereign right to pursue this path but still maintain its own relationship with such a government, depending on the circumstances.
In the real world, however, this is a distinction without much difference. It is difficult to see what "support" means if the practical result is U.S. acquiescence to Israel's political isolation, which is the expected result of the considerable daylight that would open between the two countries on this critical issue if they chose different paths. Operationally, U.S. officials must know that Israel's response to a Hamas-backed government would likely be directly proportional to its sense of isolation on the issue. That is, the more support Israel finds in Washington and elsewhere for its position toward an unacceptable Palestinian government, the less need it will feel to impose harsh economic and other costs on that government to prove its point.
Robert Satloff is executive director of The Washington Institute.