China's Security Presence in the Middle East:
Redlines and Guidelines for the United States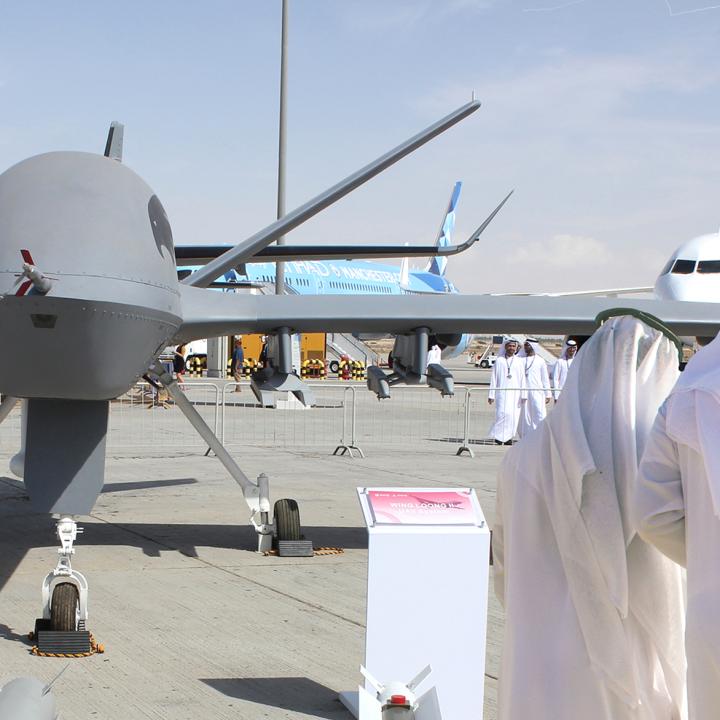 A more assertive Beijing means that Washington must work harder to protect its traditional partnerships and secure sensitive information.
The U.S. competition with China has reached the Middle East, where the longstanding American security infrastructure faces an increasing array of Chinese arms sales, military deployments, and investments in critical infrastructure. Beijing is keen to strengthen its own relationships in the region and views any reliance on the U.S. security umbrella as a "profound strategic vulnerability." Yet Washington rightly regards these activities with skepticism, since an expanded Chinese security presence threatens to erode traditional partnerships and compromise sensitive information. For instance, discussions to sell F-35 aircraft to the UAE broke down over American concerns about Chinese-Emirati cooperation, including in the security realm. 
In this timely Policy Note—illustrated with informative graphics—security expert Grant Rumley traces the contours of China's Middle East ambitions and where the perils lie for the United States. An effective U.S. response, he contends, will require assessing risk in each specific theater and acting appropriately, thereby ensuring a productive, sustainable American presence in this pivotal region.