Between Nuclear Iran and the Arab Street: The GCC Summit in Bahrain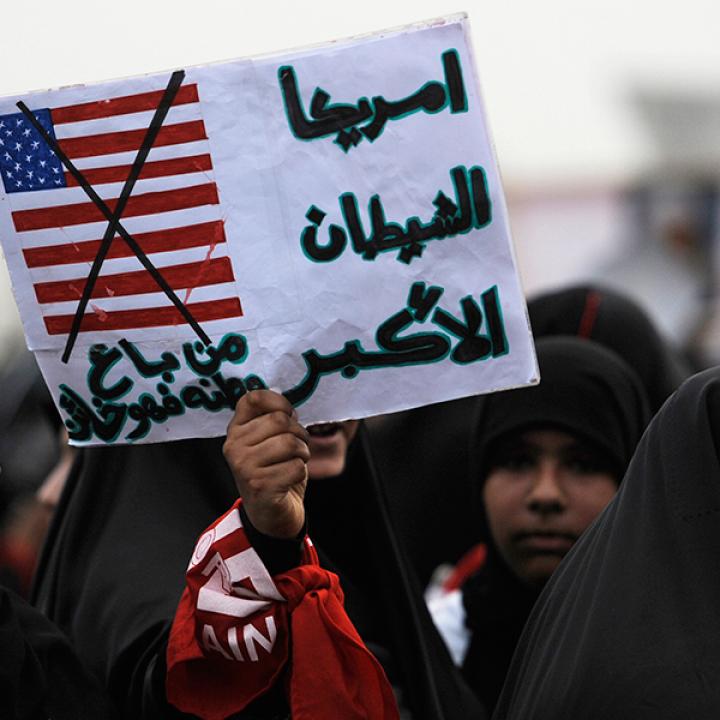 Next week's meeting will indicate the regional bloc's competence to handle internal political pressures while maintaining a common front against Iran.
On December 24, leaders of the Gulf Cooperation Council meet in Manama for their annual summit. The political turmoil sweeping the Middle East has yet to claim a casualty among the Gulf monarchies and hereditary sheikhdoms, but the GCC leaders are clearly apprehensive of the future. Bahrain is wracked by Sunni-Shiite tensions that also affect the nearby oil-rich Eastern Province of Saudi Arabia. Kuwait's recent elections were boycotted by voters angry at changes made by the ruling family. And Qatar, the United Arab Emirates, and Oman have all acted swiftly to counter online criticism of their political systems.
Established in 1981, the GCC was originally conceived as way for conservative Arab Gulf states to avoid involvement in the Iran-Iraq War, which had begun the previous year and went on until 1988. Iran remains a major concern, and while Shiite-led Iraq is no longer the regional bully it was in the Saddam era, GCC leaders distrust its closeness to Tehran. Even so, despite the summit's likely conversational focus on Iran and differences with the Obama administration over the need for domestic reform, the final communique may well give greater prominence to the Israeli-Palestinian issue, for which there is probably greater consensus among the attendees.
Another likely agenda item of particular interest to Washington is Syria, where Saudi Arabia and Qatar appear to be involved in a diplomatic competition over which armed opposition groups to back. Previously, Qatar (and, to a lesser extent, the UAE) provided airpower, weapons, and military training to rebels fighting the Qadhafi regime -- a tactic that arguably contributed to Libya's current lawlessness and, perhaps, the death of Ambassador Chris Stevens and other U.S. personnel.
One way of judging the summit's importance is to note which leaders actually turn up. King Abdullah of Saudi Arabia, a strong supporter of the GCC, just had back surgery and is unlikely to participate. Sultan Qaboos of Oman has one of the poorest attendance records, evidently showing up only if he regards the agenda as particularly important. One key bellwether may be Qatari emir Sheikh Hamad al-Thani, who shares a huge offshore natural gas field with Iran and has long had an awkward relationship with Bahrain. His latest diplomatic focus is next week's visit to the West Bank city of Ramallah -- a trip that will bolster Palestinian president Mahmoud Abbas only weeks after Sheikh Hamad undercut him by visiting Hamas-ruled Gaza.
The GCC's most significant action in recent years has been to give the fig leaf of respectability to Saudi-UAE armed intervention in Bahrain during disturbances in March 2011. The council has done little in the way of institutional development, however. At last year's summit in Riyadh, King Abdullah proposed a "Gulf Union" that would bring member states into a confederation, but there is nothing to show for it. Meanwhile, the Saudis have yet to make any advances in their mid-2011 proposal to admit Morocco and Jordan into the GCC. In Jordan's case, Riyadh seems to be keeping Amman at arm's length, in large part by failing to send promised financial support. This has forced Amman to cut subsidies, prompting street protests.
In Washington's view, the GCC is a useful template for training Gulf Arab forces in counterterrorism and improving their military capabilities against Iran. The Manama summit will be a public display of the GCC's self-confidence -- a measure of its ability to function as a regional grouping at a time when pressures for political change are mounting and progress is yet to be achieved in resolving the Iranian nuclear issue.
Simon Henderson is the Baker fellow and director of the Gulf and Energy Policy Program at The Washington Institute.