Bahrain's Game of Detainee Diplomacy With Washington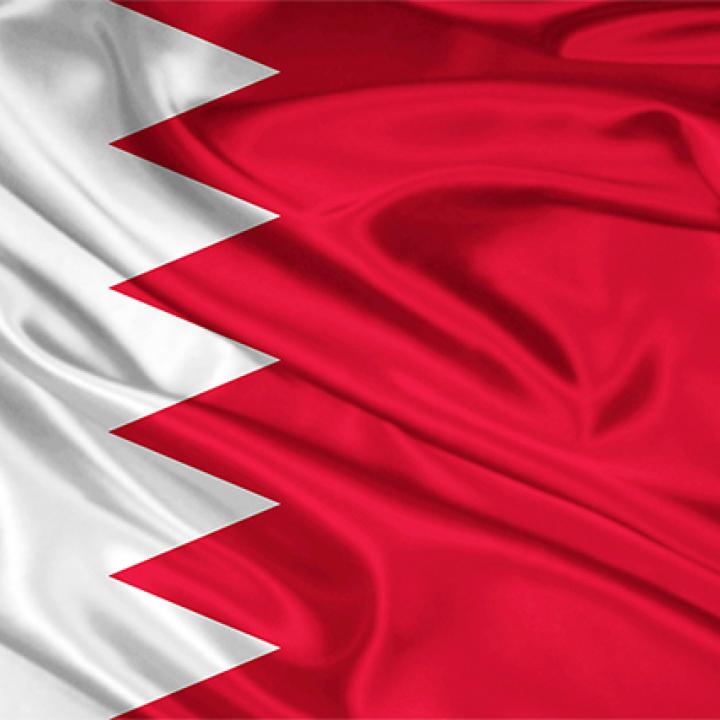 The government in Manama, the headquarters of the U.S. Fifth Fleet, blames Iran for supporting the Shiite opposition and downplays the threat of Sunni extremist support for the Islamic State.
Apparently responding to U.S. and other international pressure, on May 31, the Bahraini government released Zainab al-Khawaja, a dual Danish-Bahraini national who had been sentenced in March to three years in prison for tearing up photos of the monarch, King Hamad bin Isa al-Khalifa. The case of Khawaja, the daughter of a rights activist serving a life sentence, had achieved particular prominence because she was being detained with her one-year-old son. Her freedom came a day after the sentence for incitement of an opposition leader, Sheikh Ali Salman, was more than doubled from four to nine years.

Generally, Washington is caught in a bind, wanting to encourage a political process in Bahrain, whose majority Shiite population feels excluded by the Sunni royal family, while maintaining good relations with the government, which allows a limited democracy. Only in recent months have tensions subsided following clashes between demonstrators and security forces in 2011. The U.S. base and the several thousand service personnel stationed there have avoided becoming a political issue, but the U.S. embassy website continues to show a map with large tracts of Shiite villages in the island's north as permanently off-limits to staff who are U.S. citizens, while several other areas can only be visited during daylight hours.

Whereas Khawaja apparently regards the royal family as the major impediment to reform in Bahrain, Sheikh Ali is secretary-general of the al-Wefaq political society, which, until withdrawing in protest at the 2011 clampdown, had eighteen of the forty seats in the national assembly. Sheikh Ali advocated for a boycott of the 2014 elections by al-Wefaq, the main Shiite group, because of the government's failure to deliver on undertakings for fairer districting. He was arrested last June and originally sentenced in September. Both he and the government appealed the court's decision. The government wanted a harsher sentence; Sheikh Ali's lawyers said his remarks were taken out of context. The government view has prevailed. Sheikh Ali will still be in prison for the next elections, due in 2018, for which he may, as a turbaned cleric, have been disqualified anyway because of a new law preventing serving clerics, Sunni or Shiite, from involvement in politics.

The measures against the Shiite activists have overshadowed legal proceedings for a plot by Islamic State supporters revealed last October in which eight suspects were arrested and the hunt continues for sixteen more. The plot included potential suicide attacks against places of worship, presumably Shiite mosques. Although Manama persistently blames Iran for instigating trouble in Bahrain's Shiite community, the island's Sunni radicals pose a similar and possibly larger threat to the island's stability. Officials say that more than a hundred Bahrainis are fighting with jihadist groups in Syria and Iraq and around twenty have died, including several who once served in the island's security forces. One former Bahrain Defense Force officer, Turki bin Ali, is in the leadership echelon of the Islamic State and has been designated as a terrorist by U.S. authorities -- although not yet by the Bahraini government.

The heavy sentence given to Sheikh Ali will likely impede current U.S. attempts to promote political reform in the kingdom. When Secretary of State John Kerry visited Bahrain in April, his meetings included a session with opposition leaders, including two from al-Wefaq, whom he told of an unspecified U.S. "road map" for the 2018 elections. Washington subsequently asked Crown Prince Salman, the king's eldest son and a supporter of reform, to fly to Riyadh to meet President Obama during that month's Gulf Cooperation Council summit.

Bahrain's politics entail both Sunni versus Shiite and hardliners versus reformers, with Iran and Saudi Arabia each watching closely from the sidelines. Washington needs to persuade Manama that political progress through greater inclusivity is necessary to outwit those who seek more open confrontation.

Simon Henderson, the Baker Fellow and director of the Gulf and Energy Policy Program at The Washington Institute, is author of the Institute's 2016 study Bahrain's Stalled Reforms and the Future U.S. Role.