The Backstory Behind the Killing of Qods Force Col. Khodaei
Also published in
Trends Research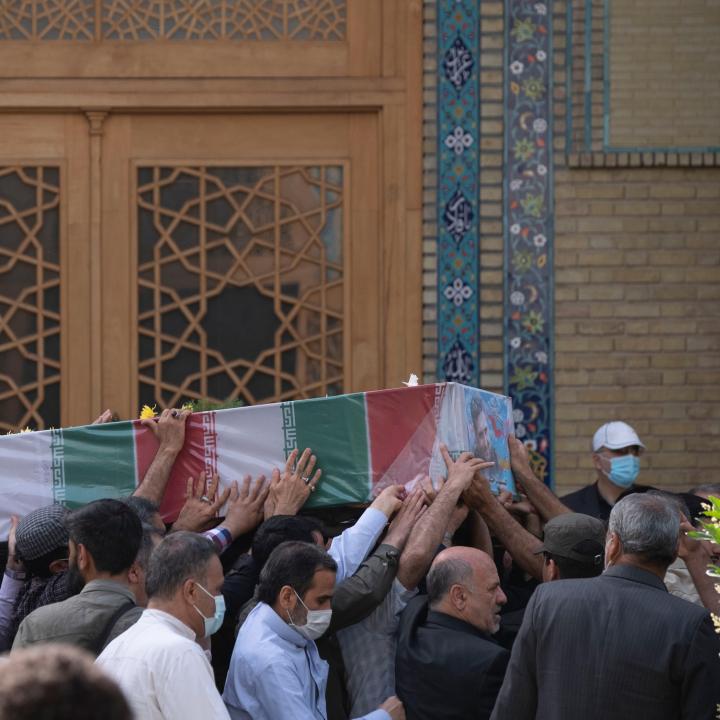 The case highlights the uptick in Iran's targeting of regime opponents abroad, a trend laid bare in a new data set stretching back four decades.
It played out like a scene from the Netflix drama Tehran. On May 22, gunmen killed Islamic Revolutionary Guard Corps (IRGC) officer Col. Hassan Sayyad Khodaei, in broad daylight, outside his home in the Iranian capital. While this is not the first time Iranian officials have been killed in Iran, previous attacks typically targeted officials tied to Iran's nuclear program. But the killing of Col. Khodaei, which press reports have attributed to Israel, was something different. Col. Khodaei was reportedly the deputy commander of the secretive Qods Force Unit 840, responsible for planning external Iranian operations such as kidnappings, abductions, and assassinations. And while Iranian external plots such as these are not a new phenomenon (Iran has carried out such operations for over four decades), they have become more frequent and aggressive in recent years. It appears Col. Khodaei was targeted because of his personal role in the sharp increase in such plots over the past decade. Based on a first-of-its-kind data set, we can track this upward trend in Iranian plots, effectively mapping out the backstory behind the otherwise puzzling killing of Col. Khodaei.
It was in response to one particularly prominent case—the July 2018 plot to bomb a National Council of Resistance of Iran (NCRI) rally in Paris—that I first started collecting data on Iran's external assassination, surveillance, and abduction plots. My first area of interest focused on the IRGC's use of Iranian diplomats to help execute attacks abroad. Days after the NCRI plot was foiled, the U.S. State Department warned: "If Iran can plot bomb attacks in Paris, they can plot attacks anywhere in the world, and we urge all nations to be vigilant about Iran using embassies as diplomatic cover to plot terrorist attacks." Five months later, in January 2019, the European Union (EU) added the Directorate for Internal Security of the MOIS, along with two of its officials, to the EU's terrorist list after the Danish, Dutch, and French governments accused it of conducting assassination plots in Europe. At the time, the Danish foreign minister said the "EU just agreed to enact sanctions against an Iranian Intelligence Service for its assassination plots on European soil," pointing to the action as a "strong signal from the EU that we will not accept such behavior in Europe."
But the plots kept coming, in Europe and elsewhere. Emirati, Israeli, and American interests were targeted in Ethiopia. Israelis were targeted in Cyprus, the U.S. Ambassador was a target in South Africa, Jewish intellectual Bernard Henri-Levy was targeted in France, Americans and Israelis were targeted in Colombia, and an American-Iranian human rights activist was targeted in the United States. Over the spring and summer of 2021, my research assistants and I started collecting and organizing data related to Iranian external operations—assassinations, surveillance, and abductions—around the world since the 1979 revolution in Iran. Ultimately, we produced an unclassified and open-source dataset of 98 cases of Iranian external operations from December 1979 through December 2021. Based on this data, which as an open-source project is admittedly not comprehensive of all attacks, I analyzed trends in Iranian external operations over the past 40-plus years, and then separately over the past decade. I took a close look at the who (targets and perpetrators), the what (types of attacks), the how (tactics), the where (location) and, where possible, the when and why (timing and motives) behind Iranian external operations. The results, published in the February 2022 volume of the Combatting Terrorism Center at West Point's CTC Sentinel, provide a stark backstory to the killing of Col. Khodaei...