Al-Qaeda, Hayat Tahrir al-Sham, and the Future of Jihadism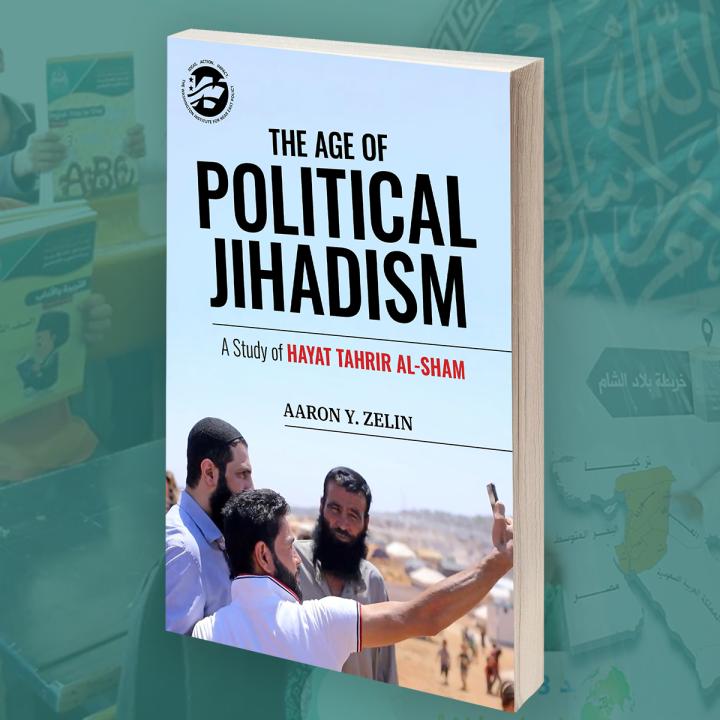 A panel of leading counterterrorism scholars and practitioners discuss the evolving face of the global jihadist movement amid changes in Washington's CT posture.
On June 9, The Washington Institute held a virtual Policy Forum with Anastasia Smith, Aaron Zelin, and Matthew Levitt. Smith is the deputy national intelligence officer for terrorism and transnational crime at the National Intelligence Council. Zelin is the Institute's Richard Borrow Fellow and author of its recent study The Age of Political Jihadism: A Study of Hayat Tahrir al-Sham. Levitt is the Institute's Fromer-Wexler Fellow and director of its Reinhard Program on Counterterrorism and Intelligence. The following is a rapporteur's summary of their remarks.
Anastasia Smith
Since 2001, al-Qaeda has continued to evolve from an organization with its base in Afghanistan and Pakistan into a global network of regionally based affiliates. The central planning authority of "al-Qaeda Core" has likewise devolved to its regional branches, which continue to capitalize on undergoverned spaces to create chaos and increase their organizational power.
Only a few members of the old al-Qaeda leadership remain in the organization's core, as many leaders have been targeted by international counterterrorism measures. Ayman al-Zawahiri, Osama bin Laden's successor as the organization's "emir," remains in South Asia and appeared several times in media sources in 2021. Saif al-Adel, the group's deputy emir, and Abd al-Rahman al-Maghrebi, its media director, remain in Iran. These and other leaders continue to project unity among al-Qaeda's command structure through media and propaganda, which increases the group's recruiting power and maintains its image. Senior leaders also collaborate with new regional leaders who have more limited name recognition but hold substantial power within the organization's central hierarchy.
The branch structure allows al-Qaeda to weather various challenges. As stronger affiliates such as Jamaat Nusrat al-Islam wal-Muslimin (JNIM) in the Sahel region and al-Shabab in Somalia achieve gains, they make up for significant losses among weaker branches in Syria, Yemen, and Southeast Asia. Al-Qaeda leaders have also continued to praise the Taliban leadership and are deeply interested in maintaining a sanctuary in Afghanistan. Al-Qaeda has even publicly stated that it will not launch attacks from within the country's borders in order to maintain this relationship and avoid conflict with the new government.
Overall, the organization faces a tradeoff between the recognition it receives for transnational activity, which can attract unwanted counterterrorism attention and threats, and its local operations, which largely avoid international scrutiny. The most potent threat from al-Qaeda comes from its stronger affiliates in West and East Africa, which vary in capabilities. Looking forward, global terrorist organizations will remain a coherent threat. Yet the factors that will keep al-Qaeda alive the longest—unity among its leadership and a cohesive, engaging media apparatus—may both become more challenging as the group's central authority continues to diversify in experience.
Aaron Y. Zelin
The case of Hayat Tahrir al-Sham (HTS)—a former branch of al-Qaeda and the Islamic State of Iraq that now has a distinctly local focus on Idlib province in north Syria—provides a good lens through which to view the potential future direction of jihadist organizations. In June 2018, group leader Abu Muhammad al-Jawlani began a public outreach campaign to local communities in Idlib. Since then, HTS has transformed from a strictly jihadist organization to a proto-governing structure that actively controls and maintains territory in order to retain political power.
As such, HTS has expanded its dawa campaigns in the area, meaning grassroots outreach and provision of services to local populations. While other jihadist organizations such as the Taliban and JNIM have expanded their activities to include international diplomacy and negotiations with foreign powers, HTS has perhaps gone the furthest in moving from theologically dominated Salafi jihadism to a more politically forward strain. Thus, Jawlani is no longer just a leader of a terrorist group or insurgent faction, but also the head of an inchoate polity.
This approach apparently includes outreach to the United States. According to Ambassador James Jeffrey, Washington's former special envoy for both Syria engagement and the Global Coalition to Defeat ISIS, HTS allegedly used backchannels to send U.S. officials the following message: "We want to be your friend. We're not terrorists. We're just fighting Assad...We're not a threat to you."
These and other changes could pave the way for adjusting the group's terrorist designation under U.S. and international law. Yet this move is unlikely in the near term given that HTS continues to meet the legal threshold for such a designation. Its members remain involved in assassinations, rocket launches in civilian areas (though much less than in the past), crackdowns on protesters, support for other terrorist organizations (e.g., Hamas), and promotion of historical al-Qaeda leadership messages online.
Even so, the case for designating HTS is much weaker now than when the group was part of al-Qaeda and the Islamic State in Iraq. If it continues to decrease its violent activity and otherwise moderate, the designation may be reconsidered (entities on the State Department's list of Foreign Terrorist Organizations are reviewed on a five-year basis). To be sure, the group may still face other sanctions due to its human rights abuses. Yet the U.S. government could consider using backchannels with Turkey to engage HTS on security and humanitarian issues—assuming the group meets key conditions such as improving its human rights posture and opening local shura council elections to the entire population, including women.
More broadly, the transformation of HTS from a strictly jihadist organization to a political entity may be mirrored elsewhere in the global jihadist movement. If such groups are willing to engage in diplomacy and governance on top of their insurgent and terrorist operations, it would pose a unique challenge to governments and other actors who seek to isolate, deter, or destroy them. Therefore, developing a policy to navigate interactions with these organizations may be useful even if the United States ultimately decides to maintain a wholly securitized approach toward them.
Matthew Levitt
In its latest annual threat assessment, the U.S. intelligence community concluded that jihadist organizations present a persistent threat in the Middle East and around the world. And although consistent counterterrorism pressure has degraded the external attack capabilities of the Islamic State and al-Qaeda, both organizations still aspire to strike the United States.
The primary threat from al-Qaeda comes from its affiliates' operations, yet the threat of al-Qaeda writ large is still significant. In some ways, the geographical dispersion of this threat makes it more difficult to contend with. The continued devolution of government authority in regions around the world, particularly Afghanistan, East Africa, and West Africa, allows organizations like al-Qaeda to expand their influence and build safe havens in undergoverned spaces.
These developments are taking place at a time when the U.S. counterterrorism posture is being overhauled to accommodate a strategic shift toward great power competition. Instead of the U.S.-led, partner-enabled model of global counterterrorism, Washington is now primarily focused on threats to the homeland and U.S. interests abroad. Contending with emerging regional threats is now seen primarily as the responsibility of local partners, with the United States playing an enabling role where necessary. Yet the intelligence community is still being asked to develop sufficient indicators and warning systems even as its budgets and resources are redistributed to other strategic priorities.
Therefore, the United States needs to continue improving its overall approach by rebalancing between tactical counterterrorism operations and strategic efforts to prevent and counter violent extremism (CVE). Over the past twenty years, Washington has built a counterterrorism bureaucracy to manage, resource, and operationalize its response to the threat posed by al-Qaeda and its ilk. This effort has been remarkably successful from a tactical perspective, foiling attacks and disrupting terrorist networks. But it has been far less successful from a strategic vantage point, given that more people today are radicalized to violent extremism than in 2001, representing a more diversified and globally dispersed terrorist threat. To address this discrepancy, U.S. policy must focus not only on tactical issues such as countering al-Qaeda and HTS, but also on the strategic necessity of investing far more (and far more quickly) in good governance, anti-corruption measures, and other efforts aimed at preventing violence.
This summary was prepared by Sarah Cahn. The Policy Forum series is made possible through the generosity of the Florence and Robert Kaufman Family.