After Protests, A U.S. Triage Policy for Egypt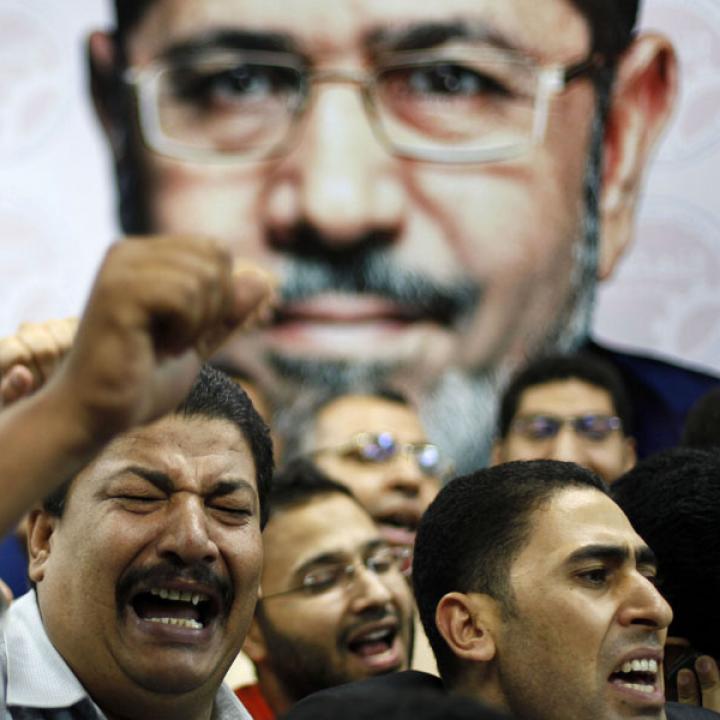 Morsi is now president in name only, so Washington's priorities should be warning him against a violent crackdown and limiting the damage to Egypt's institutions.
Yesterday's mass protests against the Muslim Brotherhood in Egypt, which were reportedly among the largest in recorded history, represent a critical juncture for U.S. policy. While the Obama administration has until now viewed President Muhammad Morsi's emergence through relatively fair and free elections as an important step toward institutionalizing democracy in Egypt, the outpouring of public antipathy against the Islamist government serves as an important reminder that elections alone cannot yield stability. Washington should therefore try to limit the damage to Egypt's state institutions.
The protests reflect Egyptians' deep and widespread frustrations with Morsi's management of the post-Mubarak transition. His noninclusive governing style -- punctuated by a November 22 constitutional declaration through which he temporarily asserted unchecked executive authority, and his subsequent ramming through of an Islamist constitution -- led opposition activists to call for his ouster months ago. As conditions in the country worsened drastically (e.g., hours-long gas lines, multiple daily blackouts, rising food prices, and a perilous security vacuum), the campaign for his ouster gained support from a critical mass of Egyptians, as the sheer magnitude of yesterday's nationwide demonstrations indicated.
While there is no legal mechanism for removing Morsi, he is now president in name only. He exerts little if any control over the police, as evidenced by officers' participation in yesterday's demonstrations and the Interior Ministry's refusal to safeguard the Brotherhood's headquarters, which protestors consequently burned. And in recent weeks, the military has repeatedly signaled its autonomy by hinting that it might intervene if the upheaval threatens vital state institutions, though the generals remain hesitant to take this step. The continuation of mass protests would further degrade Egypt's institutions, making them even less responsive to a president who is now widely viewed as having lost his mandate.
Reversing this breakdown of state authority will not happen overnight, and may in fact take many years. In the immediate term, Washington should perform triage analysis and assess how it can use its leverage to limit the damage, which means facilitating a peaceful end to the protests as soon as possible. Toward that end, the Obama administration should publicly urge Morsi to respond to the legitimate demands of his people through action, not just words. It should further tell him that despite winning office through elections, he is now in a position similar to Mubarak's two years ago, and that failing to satisfy a critical mass of his critics now will harden demands for his ouster and render him incapable of continuing as president.
Finally, the administration should tell Morsi in no uncertain terms that violence against protestors is the U.S. redline. If Brotherhood cadres or their Islamist allies respond to the demonstrations with violence, as happened in December, Washington should be prepared to support a military intervention, since Morsi's continued rule would at that point be a catalyst for increasingly violent chaos.
Eric Trager is a Next Generation fellow at The Washington Institute.