2023 Soref Symposium Post-Keynote Panel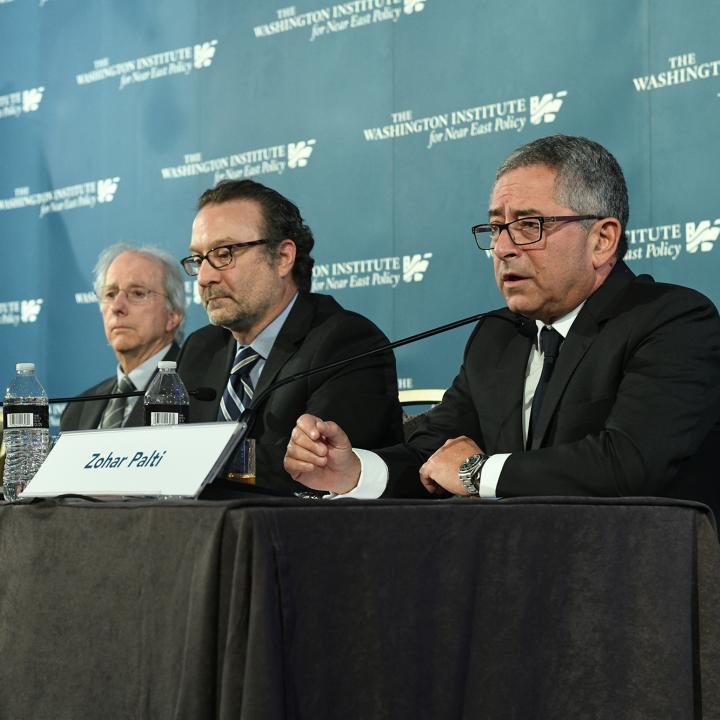 Watch as experts discuss National Security Advisor Jake Sullivan's keynote address to the Institute's 2023 Soref Symposium.
Following the conclusion of keynote remarks by National Security Advisor Jake Sullivan at The Washington Institute's 2023 Soref Symposium, the Institute convened an expert panel to analyze the Biden Administration's approach to Middle East affairs. Panelists included Institute International Fellow Zohar Palti; William Davidson Distinguished Fellow and Counselor Dennis Ross, Irwin Levy Family Program on the U.S.-Israel Strategic Relationship; and Taub Senior Fellow and Director of the Program on Arab Politics David Schenker.
The panel was moderated by Elise Labott.
The Washington Institute's Soref Symposium is the research organization's premier annual meeting, bringing together Institute members from across the United States for in-depth discussions on U.S. Middle East policy with the Institute's scholars as well as officials from the United States and abroad.