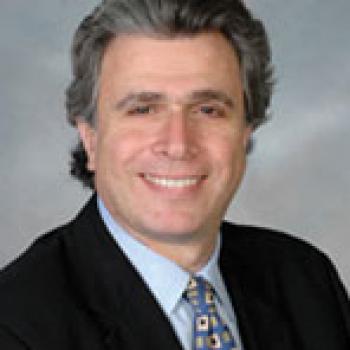 Robert Rabil is the LLS Distinguished Professor of Current Affairs in Florida Atlantic University's Department of Political Science. He received his master's degree in government from the Harvard University Extension School and his doctorate in Near Eastern and Judaic studies from Brandeis University.
Previously, Dr. Rabil taught at Suffolk University in Boston and served as manager of the Iraq Research and Documentation Project, funded by the U.S. Department of State. He also served as chief of emergency with the Red Cross in Lebanon's Baabda district during that country's civil war. 
Dr. Rabil's frequent speaking engagements include appearances at major universities such as Harvard, Johns Hopkins, Brandeis, Case Western Reserve, and the John F. Kennedy Special Warfare Center and School. He has also made numerous appearances on media outlets such as ABC, CBS, BBC, FOX, and C-SPAN.
Focusing on Syria, Iraq, Lebanon, terrorism, Middle Eastern reform, and radical Islam, Dr. Rabil's writings have appeared in several major newspapers and academic journals, including the Wall Street Journal, Chicago-Sun Times, Daily Star (Beirut), National Interest, Middle East Journal, Middle East Policy, and Middle East Review of International Affairs. In addition, he is author of a number of books, including The Syrian Refugee Crisis in Lebanon: The Double Tragedy of Refugees and Impacted Host Communities (2016); Salafism in Lebanon : From Apoliticism to Transnational Jihadism (2014); and White Heart (2018). Dr. Rabil's forthcoming book is titled Lebanon: From Ottoman Rule to Erdogan Regime.
He can be reached @robertgrabil and www.robertrabil.com.   
Recent Policy Analysis by Robert Rabil