Institute Fellow Ambassador Barbara Leaf Joins Biden Administration
Washington, D.C. - Dr. Robert Satloff, executive director of The Washington Institute for Near East Policy, today released the following statement: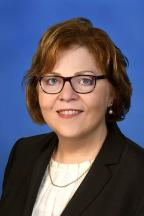 "The Washington Institute for Near East Policy congratulates Ambassador Barbara Leaf on her appointment as special assistant to the President and senior director for Middle East and North Africa affairs on the National Security Council.
"A distinguished diplomat who joined the Institute in 2018 after service as U.S. ambassador to the United Arab Emirates, Barbara made enormous contributions to the research organization's work as the Ruth and Sid Lapidus Fellow and the director of our Beth and David Geduld Program on Arab Politics. In this capacity she supervised research on political, social and economic developments in the Arab world and their implications for U.S. policy. She herself has written about the normalization of relations between Israel and Arab countries, tensions with Iran, U.S.-Gulf relations, the U.S. presence in Iraq and other subjects.
 
"The departure of such an experienced, insightful foreign policy practitioner for a senior NSC role is the Institute's loss but clearly the nation's gain. My colleagues and I join in wishing Barbara all success in her new position."  
Media Contact: Erika Naegeli, 202-230-9550, email.