U.S. Policy on the Mediterranean and the Role of PMCs
Also published in
SHADE MED 2021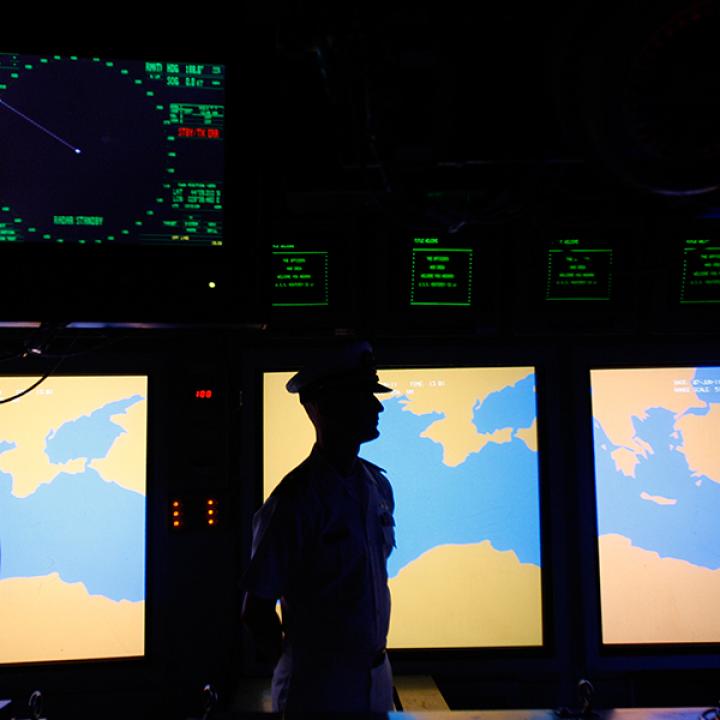 Although Biden may not see Russia as his top priority, Moscow's proxy military activities in the Mediterranean are directly aimed at diluting Washington's leverage in the Middle East, Africa, and Europe.
The following is an excerpt from an essay originally published in SHADE MED 2021: Sharing Security, Culture and Values for a Shared Prosperity in the Med, a compilation issued by EU NAVFOR. To read the full essay, download the PDF above or visit the Operation Irini website.
As U.S. foreign policy rebalances towards China, President Biden has described his approach to the Middle East as "right-sizing" the American military presence "to the level required to disrupt international terrorist networks, deter Iranian aggression, and protect other vital U.S. interests." While this policy is still being fleshed out, it's clear the return to the nuclear deal negotiations with Iran will be a chief priority. Where does this leave the Mediterranean, a strategically vital region in NATO's south? What does this mean for proxy forces, especially so-called Russian PMCs, private military companies that have been instrumental especially in Libya? In part, these issues have to fall under broader U.S. policy towards Russia...